Labor Shortage America Has Been Canceled
The holiday season was shaping up to be a good one, perhaps a very good one. All the signs seemed to be pointing in that direction, especially if you were a worker. All throughout last year, beginning partway through 2017, there wasn't a day that went by without some mainstream story "reporting" on America's labor shortage.
It was so ubiquitous, this economic boom idea, the media created several spinoffs. The successful reception of the domestic production led to a Tales from a European Labor Shortage, followed then by China, A Labor Shortage Chronicle, and even Labor Shortage: Japan. Globally synchronized growth was a pliable script.
As to the original, the Wall Street Journal "reported" last September:
The holiday shopping season is still two months away. But faced with low unemployment and rising wages in other industries, U.S. retailers already are scrambling to find enough workers to staff their stores.
According to both the Census Bureau and BEA, they needn't have worried so much, assuming they actually did.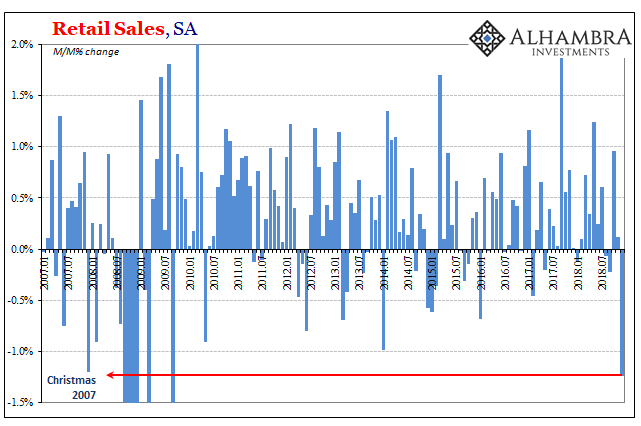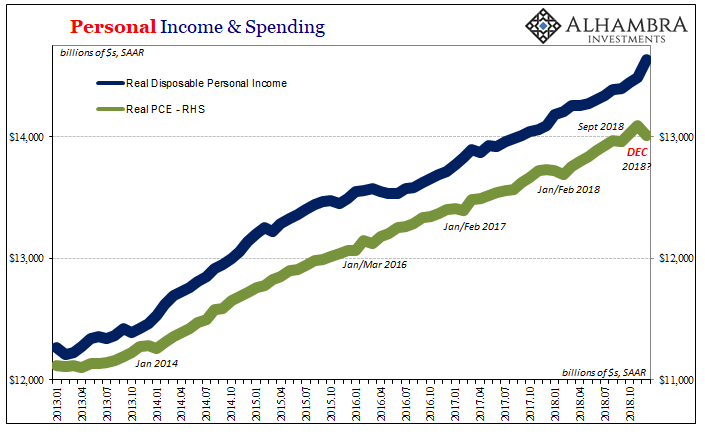 The really weird thing is the LABOR SHORTAGE has quietly been shelved, just like some badly thrown together TV offshoot that never came close to attracting any audience of its own. Anecdotally, there may still be the occasional article written about it from time to time, but somehow there's less of a rush to write about the employment rush.
Even the Federal Reserve has lost its appetite for this. The central bank's Beige Book is a unique window into the minds of these empty suits. Written as a compendium of compiled local district anecdotes, all it does is reflect the biases of those responsible for adding these stories to the volume.
As such, in September 2018 the thing mentioned "labor shortage" a record 14 times. It would mark the zenith of its popularity. The number would plummet to just 7 in January, small wonder what had rudely interrupted these fantasies in between (reality).
Disclosure: This material has been distributed for informational purposes only. It is the opinion of the author and should not be considered as investment advice or a recommendation of any ...
more