Key Events In Developed Markets Next Week - Friday, March, 8
Germany suffered a disappointing end to 2018, and recent US numbers haven't been too great either. But amongst the bundle of hard data we receive next week, we think there is some positive news at the ready for both countries.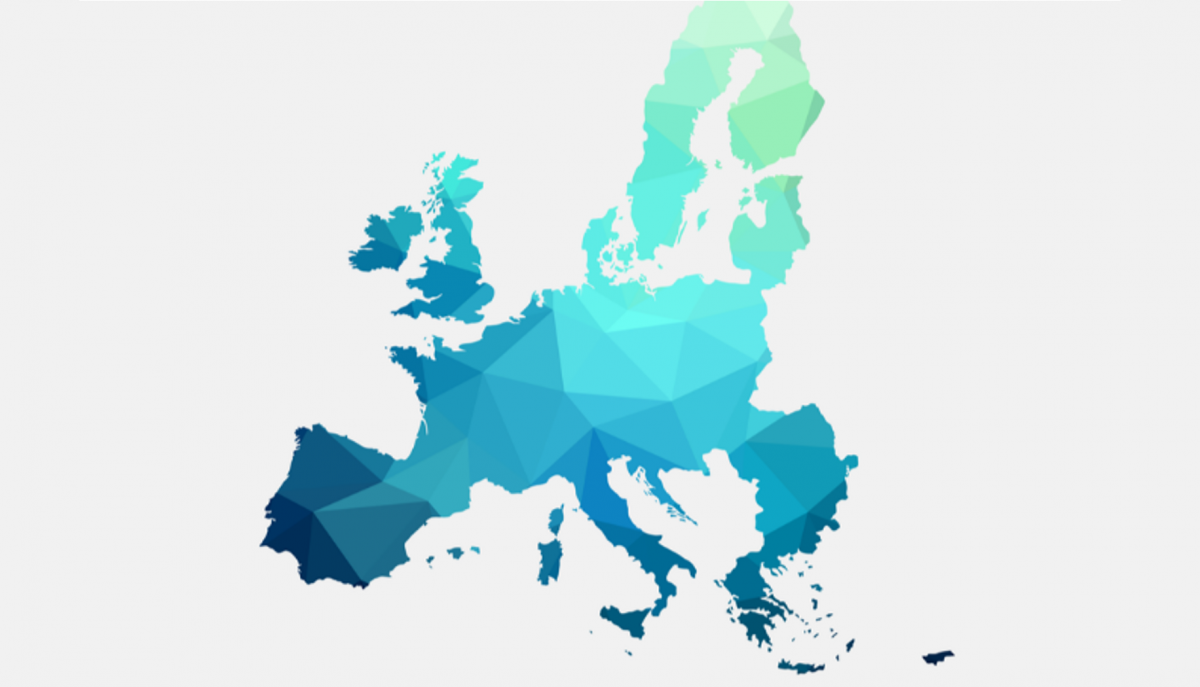 Source: Shutterstock
US: On the rebound?
Some of the recent US economic numbers have been pretty disappointing, raising questions about the 2019 economic outlook. The plunge in December retail sales caught everyone by surprise and the soft January industrial production figures were also a shock. The government shutdown may have had an influence, and there continues to be some skepticism over data quality due to statisticians being furloughed for much of late December and January.
Given the strong jobs market and robust consumer confidence, we should expect a significant recovery in retail sales while the weakness in January's industrial output should be reversed completely in February. That softness was caused by a combination of weaker auto output relating to short-term plant shutdowns, lower defense output due to the government shutdown and the weak oil price leading to a downshift in pumping. Meanwhile, consumer price inflation should hold steady, but we continue to believe that core inflation will grind higher through the year due to supply constraints, strong demand, and rising wages. As such, we continue to forecast a Federal Reserve interest rate rise late in the summer versus futures markets that are pricing the next move to be a cut in 2021.
Germany: Positive news brewing...
We will finally get the first hard data for the year, with industrial production and trade data for January. After a disappointing end to 2018, some positive news from the German economy should be in the offing.
Developed Markets Economic Calendar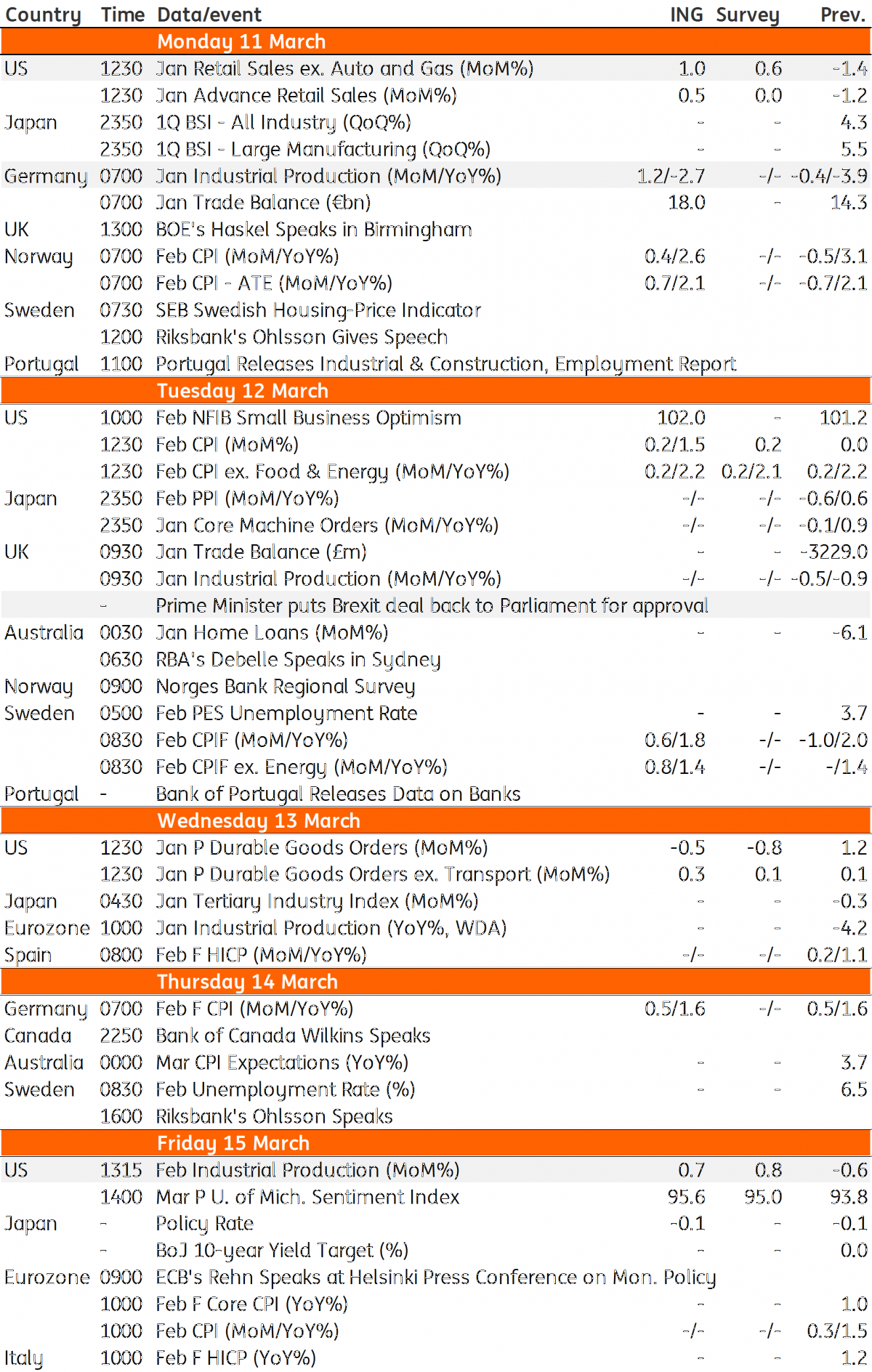 Source: ING, Bloomberg
Disclaimer: This publication has been prepared by ING solely for information purposes irrespective of a particular user's means, financial situation or investment objectives. The information ...
more