Key Events In Developed Markets Next Week - Friday, Feb. 1
Germany: Just enough
Next week's industrial data will bring an end to a disappointing second half of the year for the German economy. Any rebound is likely to be too weak to push industrial activity back into expansion territory, but private consumption and government expenditures should have been enough to prevent the entire economy from falling into a technical recession.
Canada: Labour market to stay healthy, but will wages respond?
There was a slower pace of job gains in December (+9,300) compared with November's hiring flurry (+94,100), and this theme is likely to run into January – especially in the energy sector where performance is (and will be for some time) below par. We expect the unemployment rate to edge up to 5.7%.
This is still a relatively low unemployment rate, and on face value paints a positive picture. But beneath the figure lies the growing concern of sluggish wage growth. Average wage growth for full-time workers remained at 1.5% in December, far from its 2018 peak of 3.9% in May. As the economy is operating close to full capacity, it is expected firms will be required to invest in the workforce to sustain high levels of demand. We see it as just a matter of time before wages go up, as companies search for labour.
Developed Markets Economic Calendar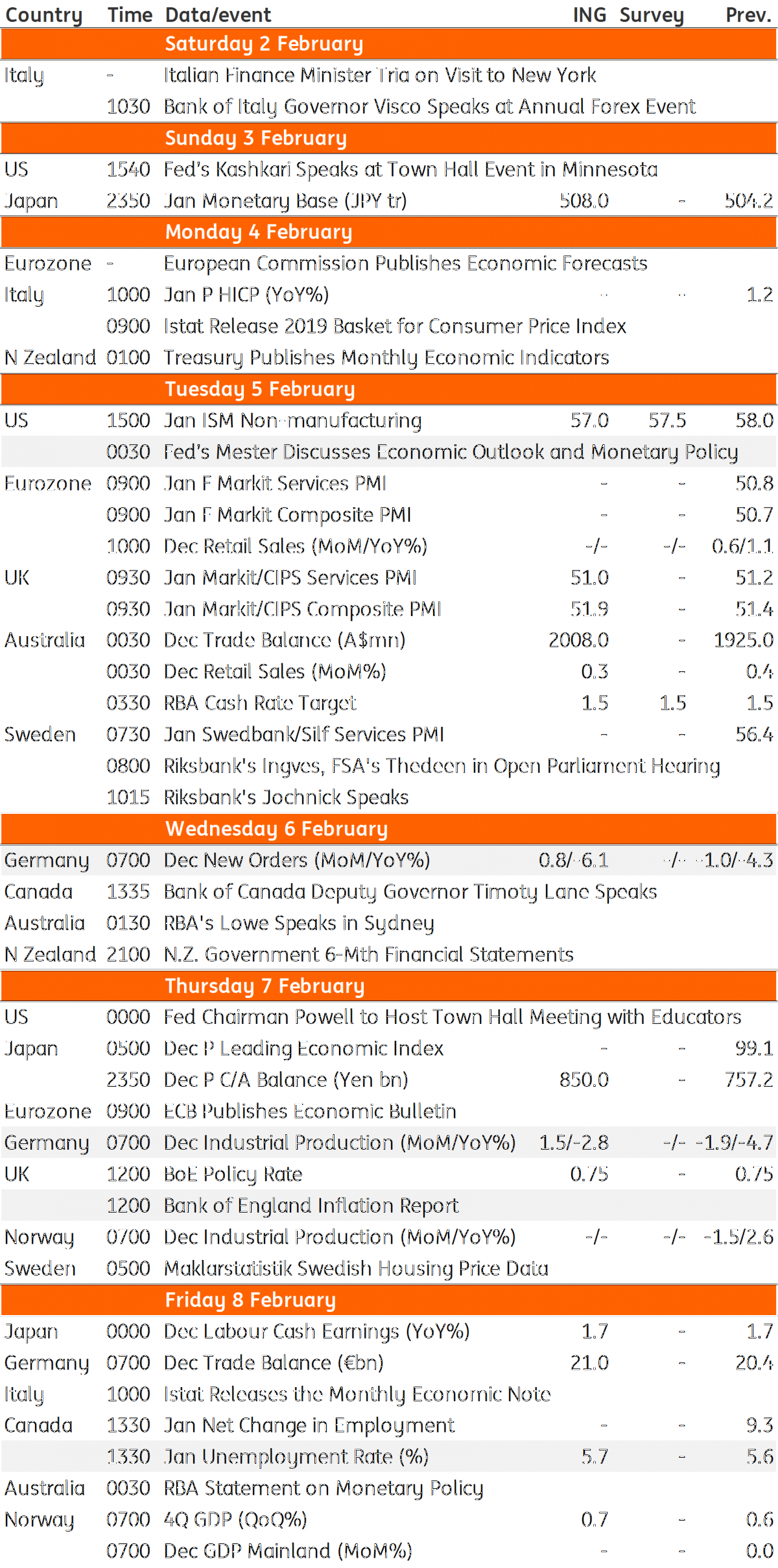 Source: ING, Bloomberg
Disclaimer: This publication has been prepared by ING solely for information purposes irrespective of a particular user's means, financial situation or investment objectives. The information does ...
more