Keep Oil And Gas Stocks On Your Radar For A Potential Big Move
If gold entering a powerful Stage 2 uptrend is the surprise of 2019 then the only thing that could top that is a big move higher in oil and gas stocks. Once a loved sector in the first decade of the 2000s, oil and gas stocks are now universally loathed and with good reason. Most of them are Stage 4 disasters and have terrible looking charts.
However, what is interesting about oil is it's been tightening in a narrower range right under the 30-week moving average for over a month in perhaps the tightest trading range in a few years. The chart looks to me like it could be setting up a surprise move higher and which would go along with the recent strength in gold.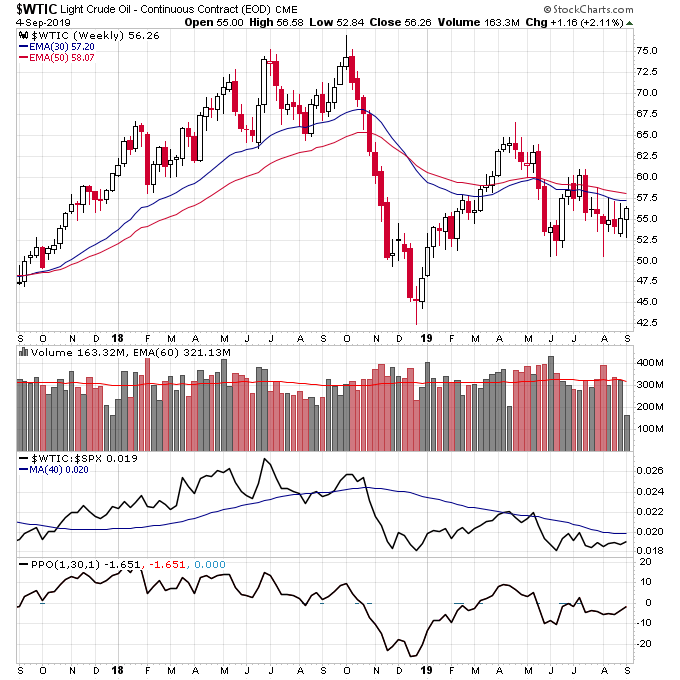 CRK is a natural gas play that is attempting a Stage 2 breakout this week on what should be its biggest up volume week of the year. If we get a move higher in oil I'd expect more oil and gas stocks to start breaking out as well, although there are quite a few oil and gas stocks that are still in Stage 4 with a large amount of overhead resistance. The key will be finding the stocks with the least amount of overhead resistance possible to uncover stocks with the best potential.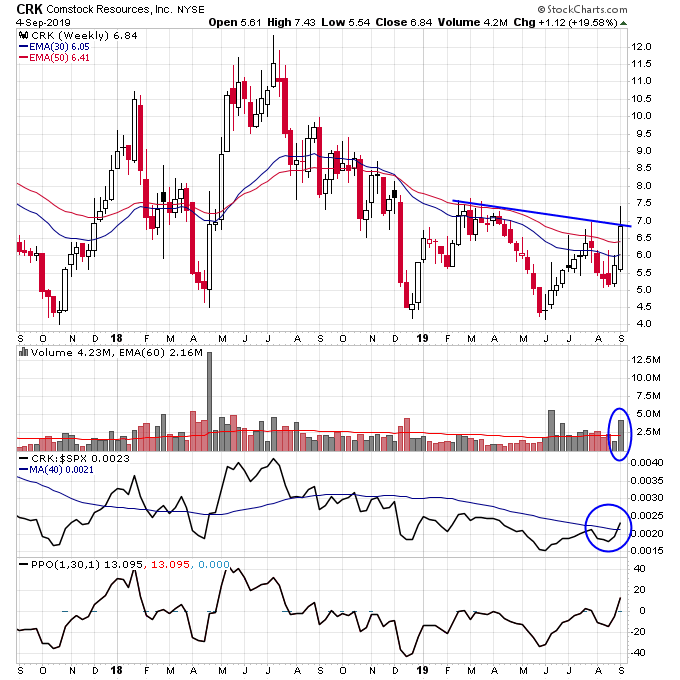 Disclosure: I am long CRK.
Disclaimer: The views and opinions expressed are for educational and informational purposes only, and should not be considered as investment advice. The author of this ...
more