Is The Worst Behind For Crude Oil Bears?
Crude oil made yesterday another hesitant move higher. Also yesterday, we mentioned here the saying regarding gravity. Sometimes, it takes patience for the underlying forces to win out. Or, doesn't the oil market rather remind you more of a coiled spring actually? Accordingly, what is the position favored most by the odds right now?
Let's take a closer look at the charts below (charts courtesy of http://stockcharts.com).
(Click on image to enlarge)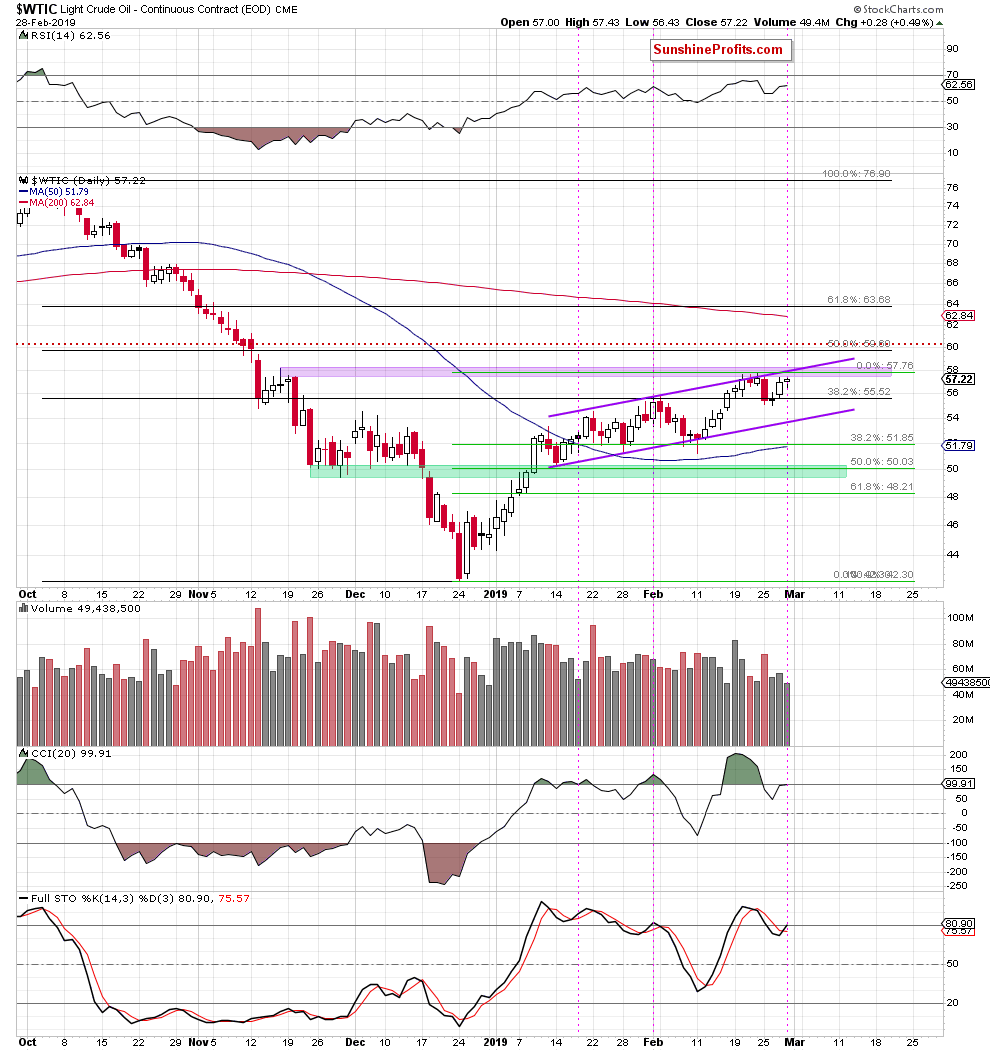 Looking at the daily chart, we see that the commodity is still trading below two nearest resistances: the upper border of the purple rising trend channel and the purple resistance zone. Just like you could read in our previous Oil Trading Alerts. Additionally, yesterday's upswing materialized on smaller volume than a day earlier. Combined with yesterday's price compression and today's hesitation (upside move has again been rejected and black gold changes hands at around $56.25 currently), this further underlines buyers' weakness.
Taking the above into account, we could summarize today's alert with a simple sentence: nothing has changed from a technical point of view.
Not so fast.
Take a good look at the above chart once more. There is one potentially important change – the Stochastic Oscillator has generated its buy signal. How dependable is that actually?
We have seen two similar cases previously and they're marked with pink vertical dotted lines. We see that the invalidation of the sell signal generated by this indicator preceded fresh peaks in the oil price. A close examination of such a superficially similar occurrence is therefore warranted.
Let's take a look at the daily chart below once again, but this time from a bit different point of view.
(Click on image to enlarge)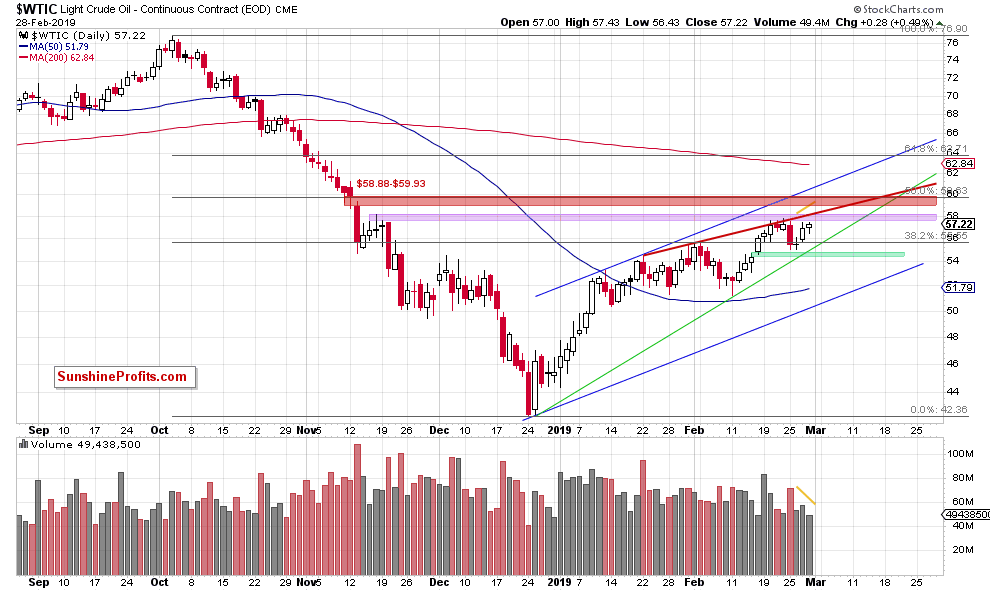 You can see that we have removed the above-mentioned purple rising trend channel. We have added these additional elements: