Inflation - US Consumers Are Starting To Notice…
Federal Reserve officials have downplayed inflation fears, arguing elevated readings will merely be "transitory" since inflation expectations are "well anchored". However the University of Michigan sentiment index suggests households are noticing higher prices and they don't like what they see...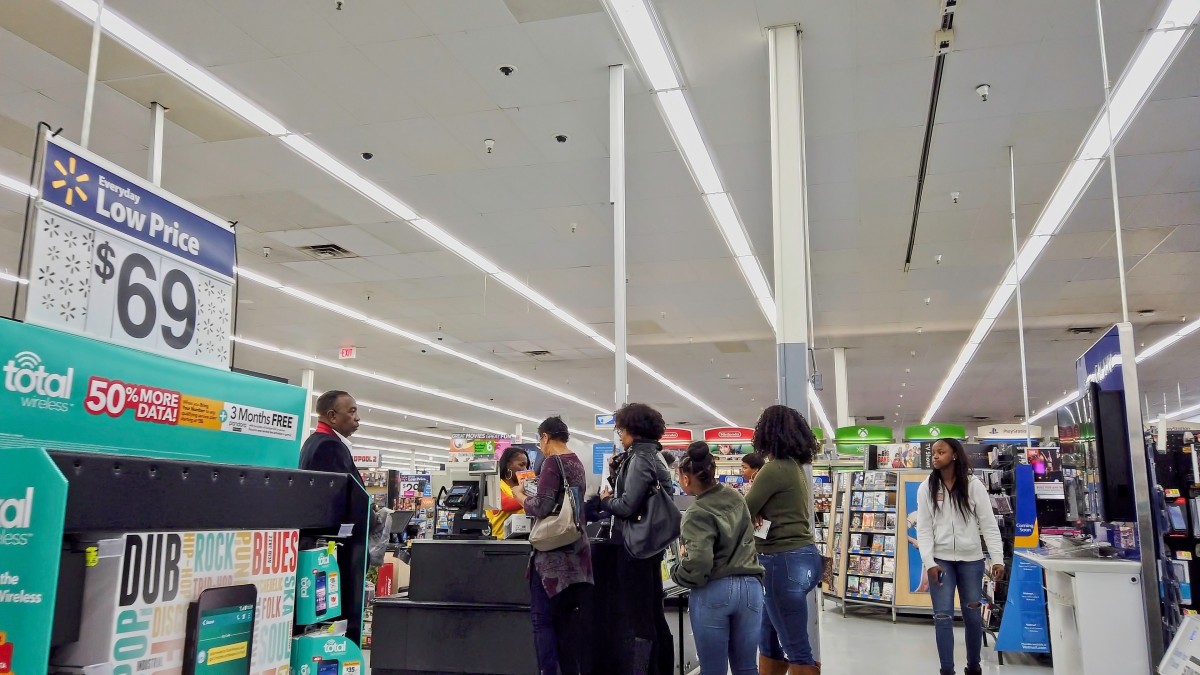 The final release of a busy morning for US data is perhaps the most interesting. The Federal Reserve has been brushing aside recent elevated inflation readings, arguing that they are "transitory" with officials confident in this position because inflation expectations are "well anchored".
Well, today's University of Michigan sentiment report suggests they perhaps aren't so well anchored with 5-10Y ahead expectations jumping from 2.7% to 3.1% with 1Y ahead expectations pushing up to 4.6% from 3.4%.
Consumer inflation expectations - University of Michigan
(Click on image to enlarge)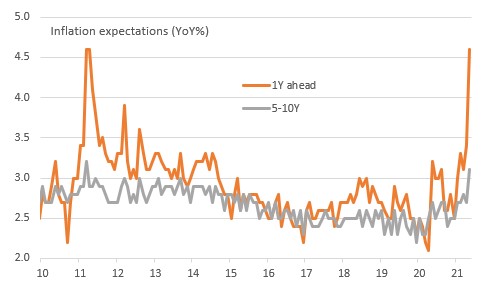 source: Macrobond, ING
This mirrors moves in market inflation expectations with the break-even inflation rates derived from 10Y Treasury Inflation Protected Securities (TIPS) having risen from 2% at the start of the year to 2.52% now. For the 2Y they have gone from 2% to 2.8%.
Clearly consumers are noticing what is going on and this was a key reason behind a fall in overall consumer sentiment to 82.8 from 88.3 (consensus 90.0) despite strong growth, decent job opportunities and rising asset prices.
It is possible that the recent outage of the Colonial pipeline and fears of gasoline shortages and higher prices have played a part. Consequently, we acknowledge the potential for a partial reversal next month, but we doubt that it will be a full retracement. There are no additional Federal Reserve officials scheduled to speak this week, but we would imagine the scheduled Fed speakers next week would have to at least acknowledge the emergence of sharply higher consumer price expectations.
Disclaimer: This publication has been prepared by the Economic and Financial Analysis Division of ING Bank N.V. ("ING") solely for information purposes without regard to any ...
more