Inflation Is Running Rampant
At the Berkshire annual meeting, Mr. Buffett commented that customers were willingly accepting price increases. When demand is so high that there are shortages, customers are excited to get the raw materials at any price. The lumber market is the best example of this. Buyers just want material. They don't care about the price. This reminds us of a stock market bubble. It won't continue for long.
Guidance Is Back
When business is good, companies give guidance. When business is bad, visibility falls. The last thing a company wants to do is set extremely poor guidance which scares investors. They only want investors to project out strong growth. This explains why the fewest companies gave guidance last year and the most companies since 2015 are giving guidance this year.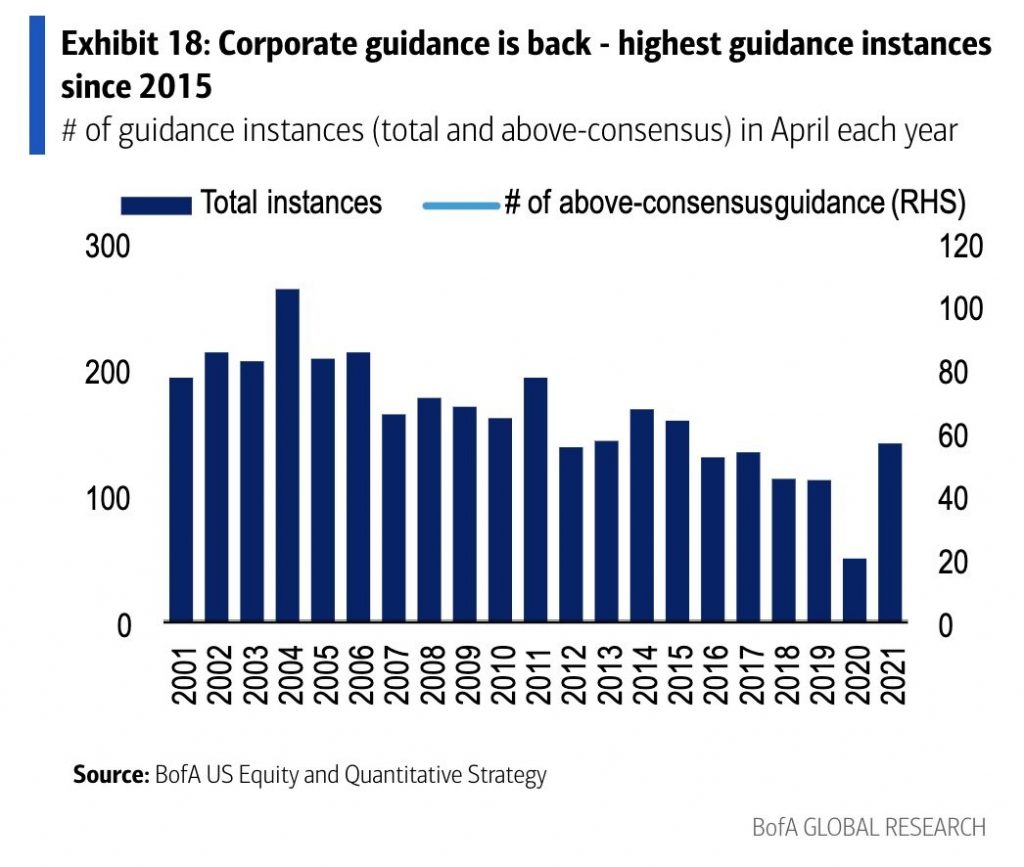 This is a tough stock market to navigate because earnings results are so good, but there appears to be excesses in the market. Investors are very confident. In fact, stocks as a percentage of US household assets are 41% which is a record high going back to 1952. Do you sell stocks when aggregate sales beats are exploding just because everyone owns stocks? The best option is to find businesses that are growing sustainably and are trading at a good price. That's not an impossible task, but it is tough!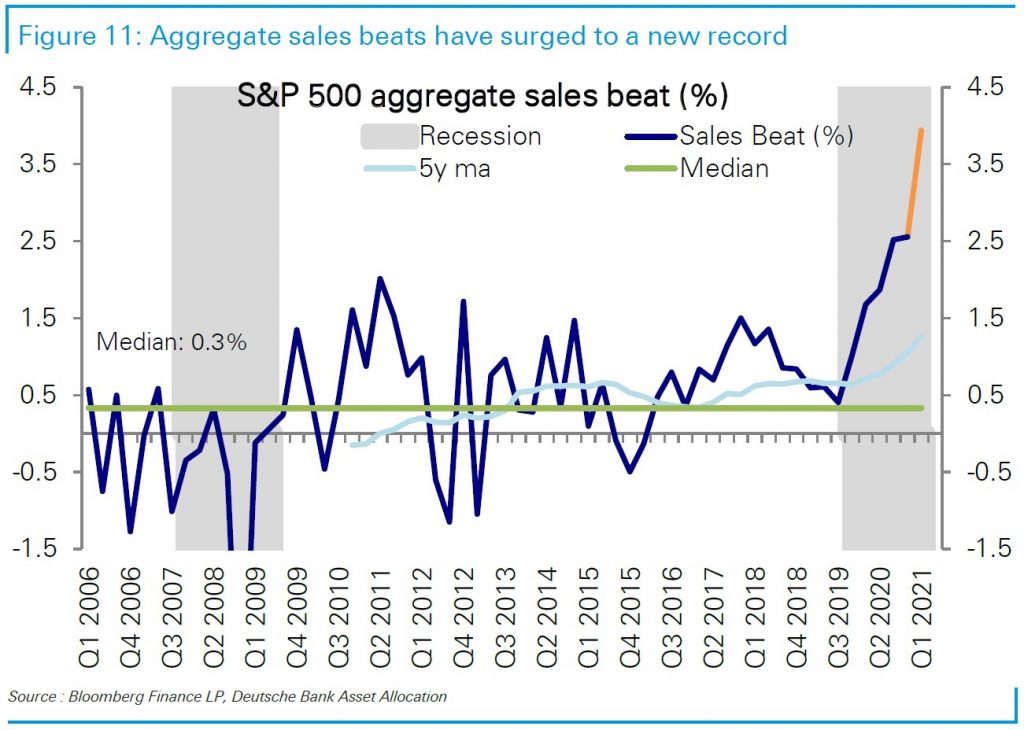 The Macro Picture Can't Get Better
Let's take a step back from the cyclical economic improvement. Let's look at trends in terms of decades. As you can see below, US corporate taxes and bond yields have been falling in the past few decades. That can't continue. In fact, the Democrats plan to raise taxes and the minimum wage because labor's share of output has been declining since the early 1970s.
In addition to rising minimum wages, there is likely be an increase in union membership in the next 20 years as we have been predicting. Finally, the chart on the upper right shows there have been very little concern about competition, mergers and monopiles. This will change in the next decade because we have record high centralization.
Disclaimer: The content in this article is for general informational and entertainment purposes only and should not be construed as financial advice. You agree that any decision you make will be ...
more