Indices Again Wait On China-US Trade Talks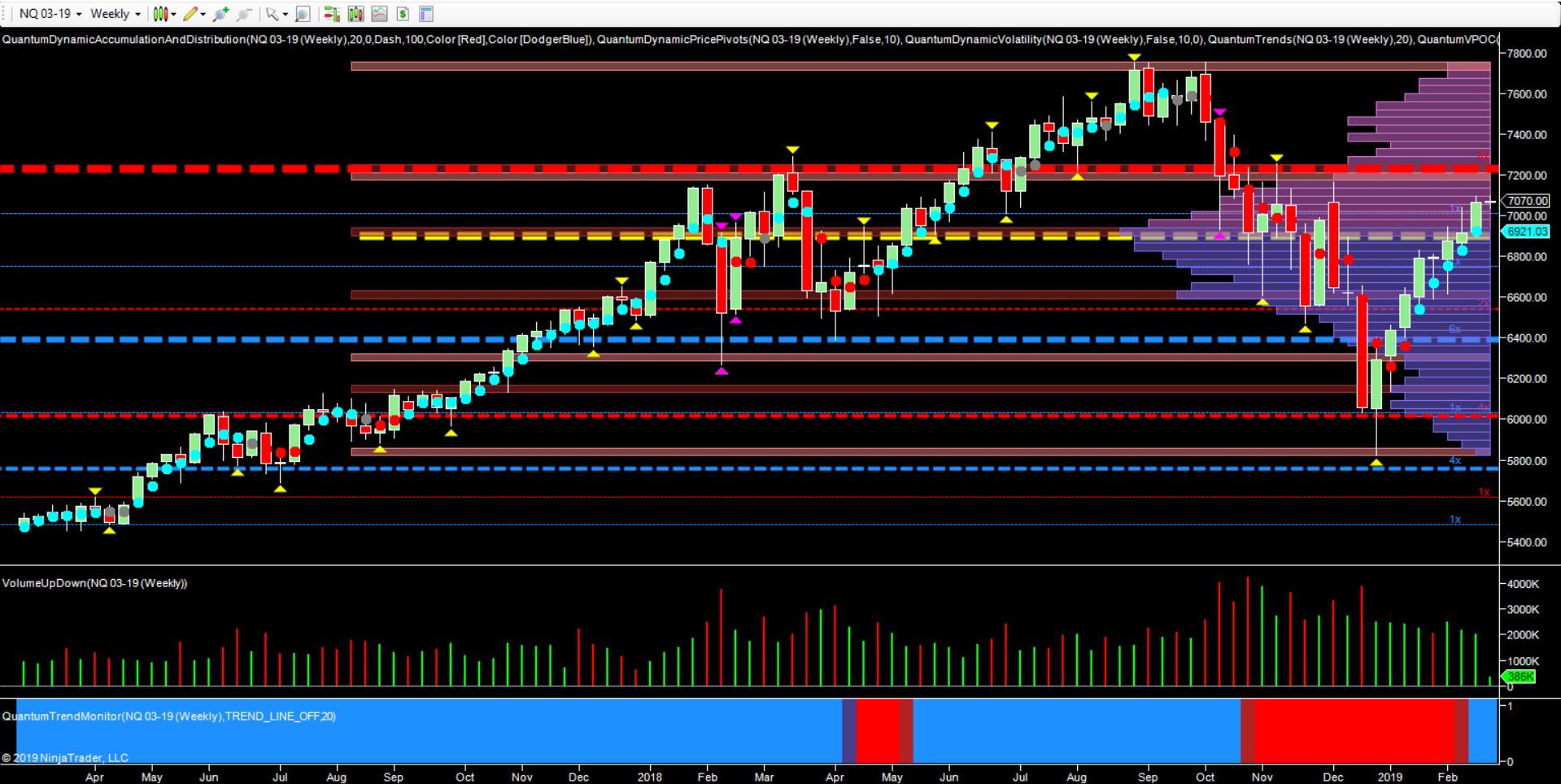 (Click on image to enlarge)
A quick look at the indices following last week's strong close on comments and speculation of a positive outcome to the China-US trade talks with the market being given a further boost by Donald Trump saying the March 1st deadline was not a 'magical date' thereby suggesting the rade talk truce could be extended.
For the indices we follow, namely the YM, ES & NQ Friday's price action helped to move them through some key levels, particularly the NQ which of the three had been facing the stiffest resistance.
The price action on the daily chart for the NQ confirms the move through the strong resistance in the 7000 region with Friday's candle closing at 7068 which on the weekly chart also resulted in a close above the volume point of control – another key area of resistance for the index with the next significant topside level of 7200 still to be tested. However, what is a concern is the volume profile on the weekly candles is showing a slight fall.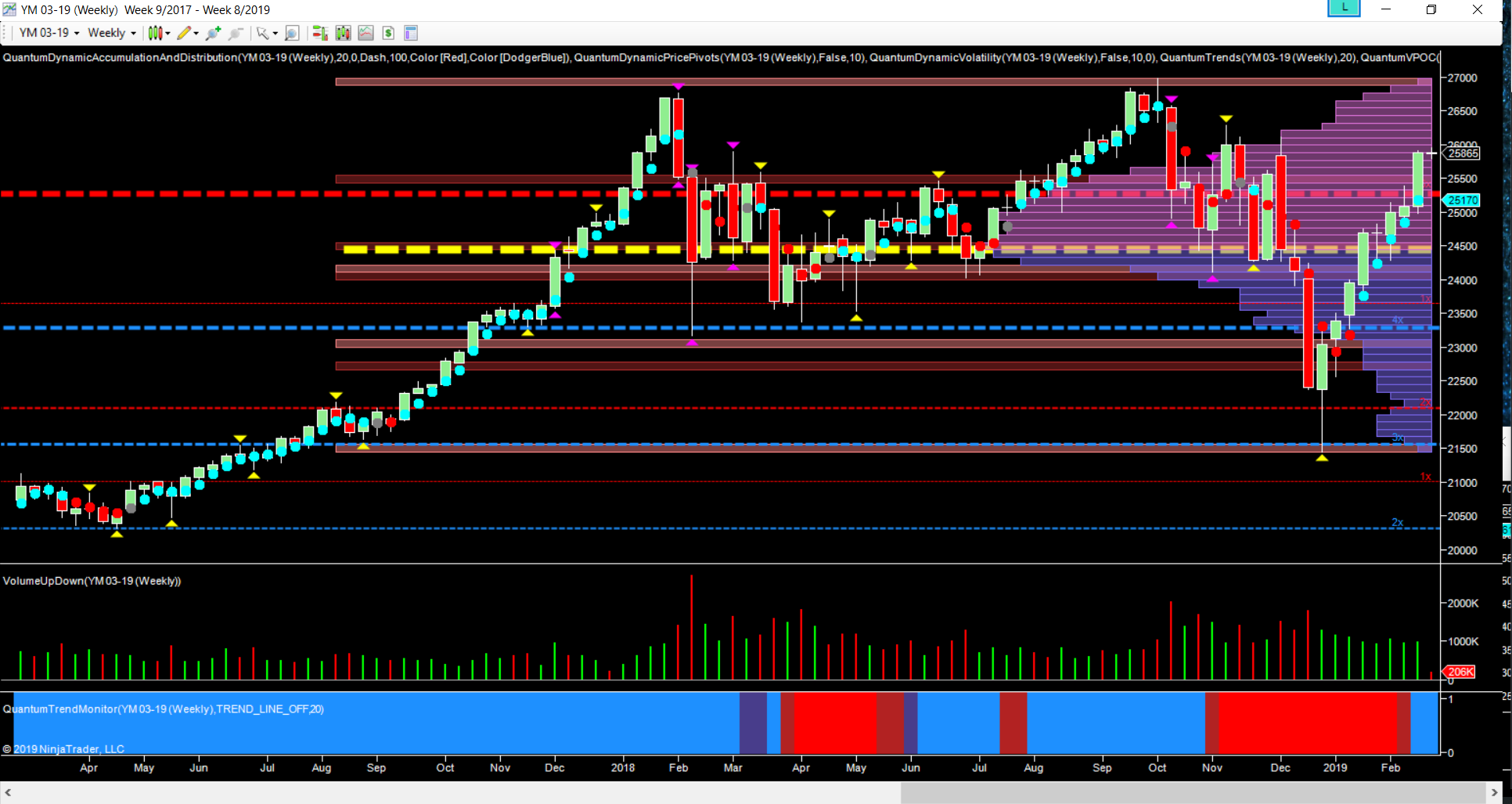 (Click on image to enlarge)
Progress for the YM has been defined by the weekly chart where last week's close took the index above the 25300 resistance with the weekly chart closing at 25888 on a widespread up candle, which was at least accompanied by some steady volume.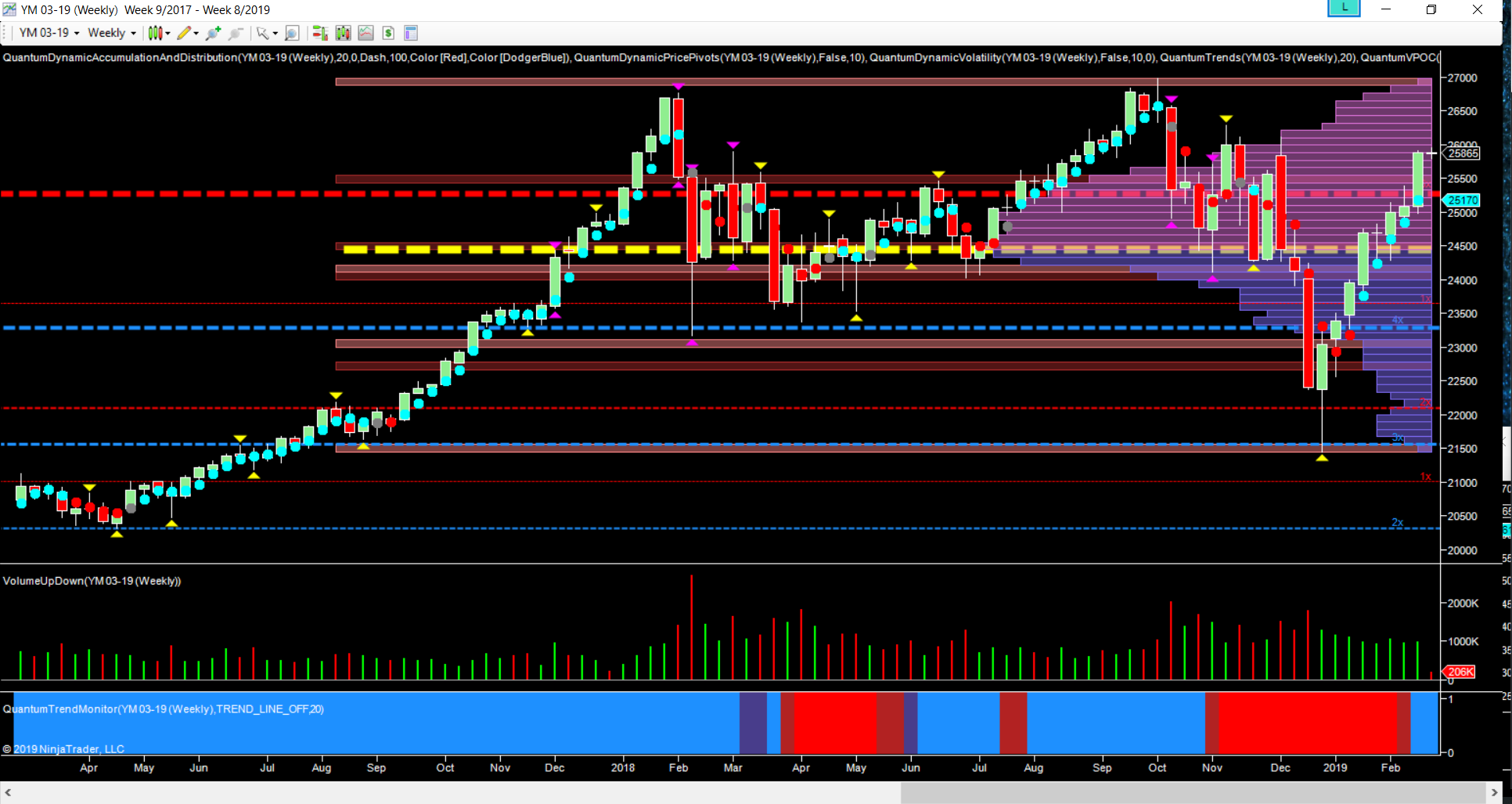 (Click on image to enlarge)
Meanwhile, for the ES last week's price action failed to test the key 2800 price point with the index closing out at 2777 but here too the wide spread up candle on the weekly chart was accompanied by reasonable volume.
And following the President's Holiday on Monday this week's price action on all three indices has, not surprisingly, been extremely muted, nervy and restricted to a very narrow range as once again traders and investors await some concrete news on the outcome of the trade talks.
Disclaimer: Futures, stocks, and spot currency trading have large potential rewards, but also large potential risk. You must be aware of the risks and be willing to accept them in order to invest in ...
more