Impact On Stocks: QT, Shutdown & EPS Estimates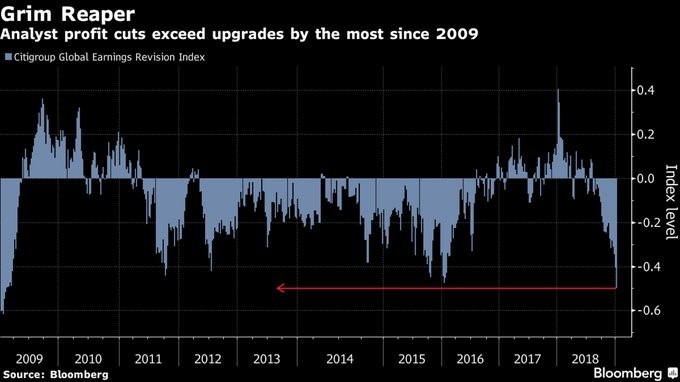 Source: Bloomberg
Even with all these downgrades, the MSCI ACWI which tracks global equities is up 9.28% since Christmas Eve. It appears a lot of the negativity has been priced in as last year's selloff brought global equity valuations to a 5 year low. We will need to keep an eye on European and Chinese economic data to see if the global slowdown continues. It's not a given that it will continue just because of these analyst revisions, which have come late since the slowdown has been going on for months.
S&P 500 Estimate Declines
One of the biggest trends we have focused on in our articles is the sharp decline in S&P 500 earnings estimates. Everyone knew Q3 2018 would be the last quarter with over 20% earnings growth, but the size of the slowdown in growth is an unknown. That is the biggest risk that is hardest to anticipate, the rate of change of earnings. This, in large part, is what determines the likelihood of a recession versus a simple economic slowdown. Obviously, if earnings end up declining in 2019, it would be a major problem for equities unless multiples explode higher. As you can see from the chart below, the rate of change of bottom-up estimates has worsened in each of the past 3 quarters.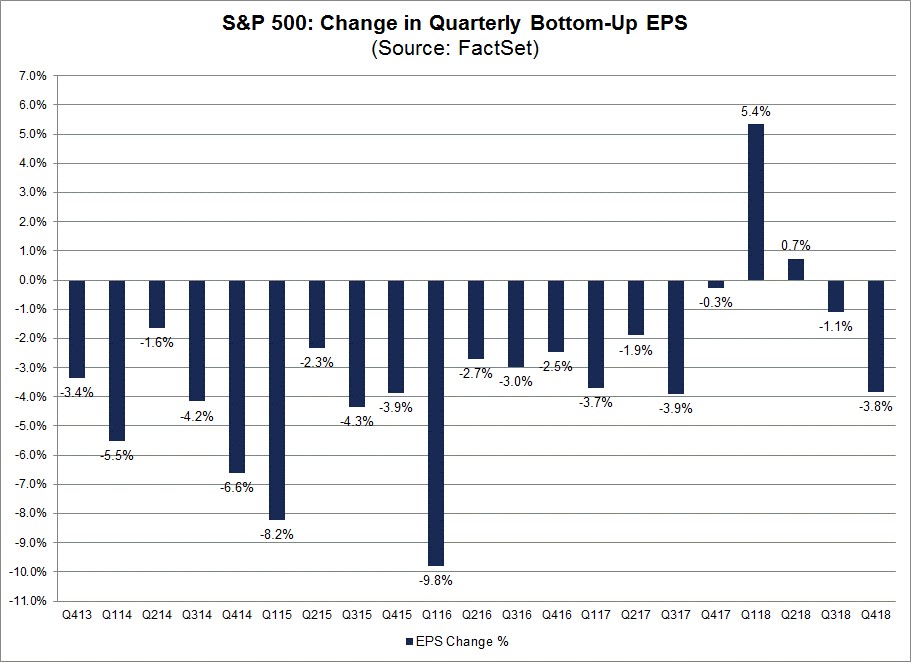 Source: FactSet
The 3.8% decline in Q4 estimates is worse than the 5-year average which is 3.1% but better than the 10-year and 15-year averages which are 4.5% and 3.9%. The first 3 quarters of 2018 were significantly above average. Q4 is simply a return to normalcy.
The chart below shows the changes to earnings estimates for the following year in Q4.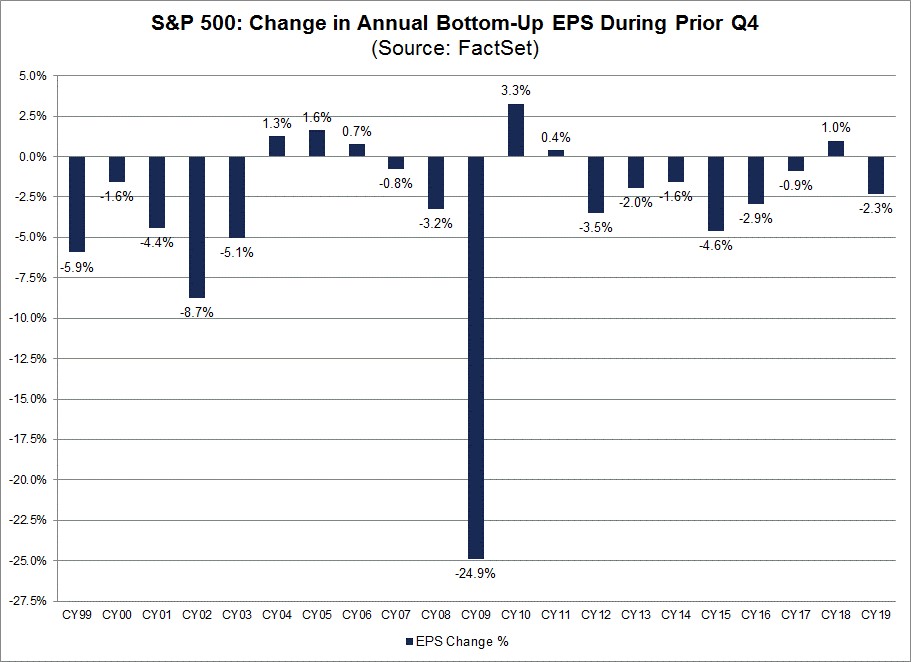 Source: FactSet
2019 estimates fell 2.3% in Q4 2018. That's the worst performance since 2016. This decline is worse than the 5-year average which is -1.8% but is better than the 10-year, 15-year, and 20-year average declines in estimates which are 3.6%, 2.4%, and 3.1%. Earnings estimate declines will only be a problem if they keep declining and push growth negative for 2019.
Disclaimer: Please familiarize yourself with our full disclaimer here.