Heiko Ihle: Back To Precious Metals Equity Investing Basics
Note from Talkmarkets editors: This article discusses one or more penny stocks. Penny stocks are easily manipulated; please do your own due diligence.
Investing in mining equities can get rather complicated but Heiko Ihle, managing director at H.C. Wainwright & Co., says precious metals equity investors need to focus on just three criteria: jurisdiction, management and asset viability. In this interview with The Gold Report, he explains his rationale and discusses several of his preferred gold and silver names.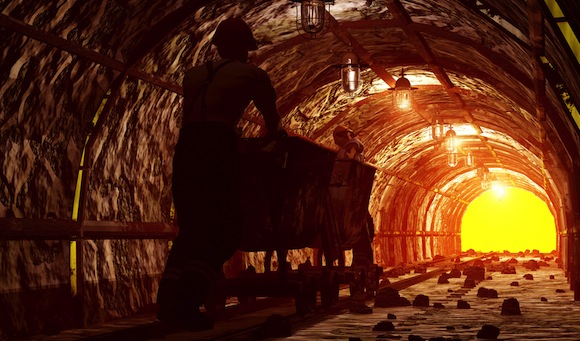 The Gold Report: Do you have a price forecast for gold and silver for 2015?
Heiko Ihle: Our long-term prices for gold and silver are $1,200/oz and $17.50/oz, respectively. We recently lowered those prices from $1,300/oz and $20/oz given current market prices.
TGR: What are the essentials of your investment thesis for equities in the junior gold space?
HI: We pay a lot of attention to three important things: location, management teams and the viability of the asset or assets.
TGR: Have you made any modifications to that investment thesis for 2015?
"At the current silver price,Alexco Resource Corp. can make money with production."
HI: Not really. That investment premise hasn't really changed. Those are the important things to look for.
TGR: What are you specifically seeking when it comes to management?
HI: It's people that you can trust, people who have delivered on promises. Some people promise that things will happen within a year but they have been saying that for the past three years. That is frustrating as an analyst because it messes with our models and it's hard to put faith into someone who has frequently disappointed the market.
TGR: What about jurisdiction?
HI: Places like Canada, Mexico or the United States are much easier to do business in than more challenging areas, such as Venezuela or Bolivia. That's just the way it is. The permitting process in North America may be a little bit tougher and a little bit more drawn out, but the odds of nationalization or prohibitive tax policies are substantially smaller.
TGR: Tell us more about the viability of assets.
HI: Some assets are much tougher than others, whether it's because of punitive government policies or permitting risks or just getting something financed because no one wants to finance assets in certain locales. I've definitely seen some projects that I would shy away from.
TGR: Is your investment thesis for silver equities basically the same?
HI: While gold and silver don't trade in lockstep with each other given that gold is driven more by investment demand and silver is driven more by industrial use, there is generally a strong price correlation between the two. Most of the projects that we look at are silver projects with a gold component or gold projects with a silver component. There is certainly some overlap.
TGR: Tell us about some silver equities you're following.
HI: I follow MAG Silver Corp. (MAG:TSX; MVG:NYSE). It's a good company with operations in Mexico. I've known President and CEO George Paspalas for a couple of years. He previously ran Aurizon Mines, which was bought by Coeur Mining Inc. (CDE:NYSE) in a bidding war. MAG Silver owns 46% of the Juanicipio silver project in Mexico as part of a joint venture with Fresnillo Plc (FRES:LSE), an experienced silver miner there. I plan to visit Juanicipio next month. It's a good asset. The grades are phenomenal. Overall, I think it ticks off all the boxes that we look for when we recommend a company.
Disclosure:
1) Brian Sylvester conducted this interview for Streetwise Reports LLC, publisher of The Gold Report, The Energy Report, The Life Sciences Report and The Mining Report, and ...
more