H.C. Wainwright Analyst Jeff Wright Names Three Companies That Could Turn The Gold Trend Upside Down
Fans of gold have been following Federal Reserve Board announcements for any sign of relief, but H.C. Wainwright & Co. Analyst Jeff Wright says change may be a long time coming. That is why in this interview with The Gold Report, Wright is focusing on three companies that can be successful even in a low gold price environment. He also offers three questions every investor should ask before buying a junior mining stock.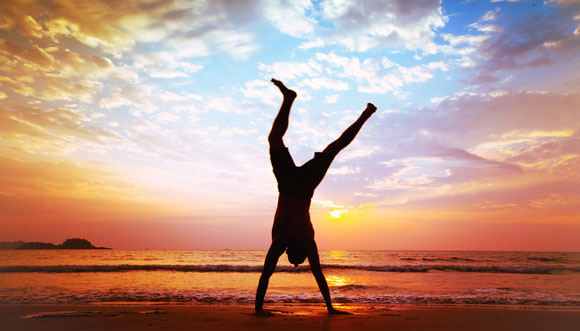 The Gold Report: What do the Fed's recent statements about the timing of possible future interest rate hikes mean for the price of gold?
Jeff Wright: The Fed is almost finished buying mortgage-backed securities in an attempt to stabilize the market. We anticipate it will gradually increase interest rates by Q2/15. The most recent Federal Reserve minutes showed that there is no real drive to accelerate that pace. We will probably see low interest rates for the foreseeable future. Anything more is just not feasible, given the level of U.S. governmental debt. We would have to dedicate as much as three-quarters of the U.S. budget to interest payments if rates were to go back to normal historic levels.
"Pretium Resource Inc. has done a very good job managing the Brucejack project."
It has not been pretty for gold over the last few months. The recent selloff in gold was predicated on a stronger dollar more than anything else. Anticipation of a rise in interest rates has also played into the strengthening dollar. And new quantitative easing in Europe and Japan just add to the relative strength of the dollar over the euro and the yen.
TGR: Some experts we interviewed told us that the extreme negative sentiment toward gold is a sign that we are at a bottom and getting ready for a turnaround. Even former Federal Reserve Chair Alan Greenspan has made bullish comments about gold. Are you seeing indicators that gold is ready to turn again?
JW: Picking bottoms or tops is not for the faint of heart. Even the most researched call can easily be wrong the very next day. It is a function of a global price commodity that trades 24/7 that one headline can change the price dramatically. While gold has supply and demand fundamentals, it has emotional characteristics as well. It's not as rational or as forecastable as other investments. That is why I look for sustained trends. One of those is the demand for physical gold from China, which is down since 2012. I am not confident that Chinese buyers will come in this time to keep gold above $1,200 an ounce ($1,200/oz). And we will have to see how the traditional Indian wedding season plays out.
I think Greenspan's recent comments in an article in Foreign Affairs about the possibility that China is buying gold in an attempt to make its currency convertible to gold are a shot across the U.S. bow. We need to get our financial house in order because the level of deficits that we've had for the past 10 years is not sustainable. That is probably not the greatest news for the U.S. economy, but it could be a good sign for gold long term.
Disclosure: JT Long conducted this interview for Streetwise Reports LLC, publisher of The Gold Report, The Energy Report, The Life Sciences Report and The Mining ...
more