HH

Have COVID-19 Vaccines Shifted The Pharma Pricing Debate?
It wasn't that long ago that Big Pharma and biotech were universally hated.
The fact that these companies sometimes made big profits off their drugs that treat sick, and in some cases deathly ill, people made many Americans see red – particularly because we pay more than folks in many other countries do.
But I can't help but wonder whether the rapid development of the COVID-19 vaccines has softened people's hearts a little bit toward the drugmakers…
Of course, Pfizer (NYSE: PFE), Moderna (Nasdaq: MRNA), Johnson & Johnson (NYSE: JNJ), and others will make money on the vaccines. But the speed at which they developed, tested, and distributed the vaccines is absolutely incredible.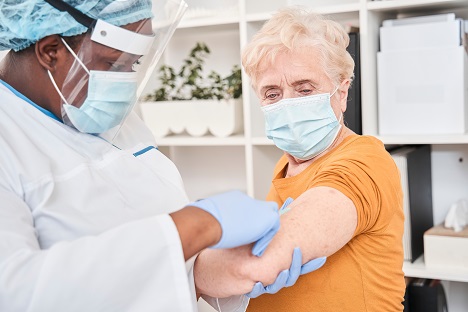 Prior to COVID-19, the fastest vaccine development on record was for the mumps, and that took four years. Granted, that was in the 1960s and technology was nowhere near where it is today.
But to create a safe and effective vaccine for a previously unknown virus and to have 84 million Americans already vaccinated just one year after the pandemic started is absolutely mind-boggling.
As someone who follows the industry, I can't overstate how impressed I am with what's happening.
That doesn't mean everything is perfect. There are companies like AstraZeneca (Nasdaq: AZN) that seemed to have dropped the ball with how they reported their data, causing many people to lose faith in the safety and efficacy of their vaccines.
And other vaccine-makers have failed at creating a safe and effective alternative.
There are also log jams for people trying to get the vaccine.
In Florida, people stay up until midnight or wake up at 4:30 a.m. to get online and try to schedule a shot. Depending on which destination they're trying to get vaccinated at, two minutes after the sites open, all spots are gone. You have to be very fast and very lucky to obtain one.
Disclaimer: Nothing published by Wealthy Retirement should be considered personalized investment advice. Although our employees may answer your general customer service questions, they are not ...
more