Government Shutdown: Melt-Up Or Sucker's Rally?
(Click on image to enlarge)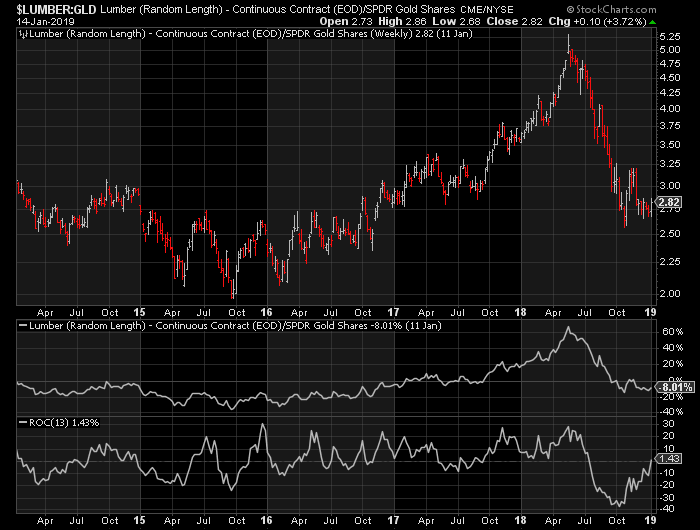 The other encouraging sign here? Utilities (XLU) which have gotten smoked since the December low. Utilities, when they outperform over a short time period to the S&P 500 (SPY), tend to warn of increased volatility and correction risk. The spike in outperformance was arguably so extreme that it could end up being a blow-off with hindsight, and has many weeks more to fall, also suggesting a better environment for equities is ahead in the near-to-intermediate term.
(Click on image to enlarge)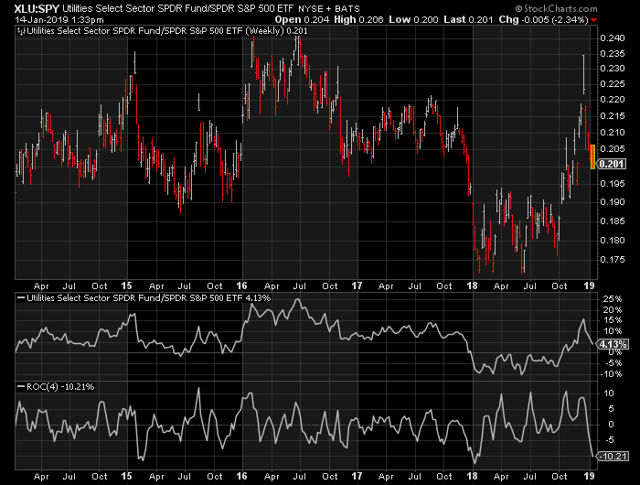 Note that all this is happening during the shutdown. Stocks, from an intermarket standpoint, are actually preparing themselves more for upside rather than downside. Now, of course, these intermarket trends can be wrong, but historically they have tended to be more indicative of what's to come than not. From a macro perspective, the rally may not be over. Odds favor increased risk appetite in the weeks and month ahead (for now).
Disclosure:This writing is for informational purposes only and does not constitute an offer to sell, a solicitation to buy, or a recommendation regarding any securities transaction, or as an offer to ...
more