Good Start For 2021 In The Stock Markets As They Await The First NFPS Of The Year
The markets have started the new year strongly, with rises, ignoring the new restrictions against coronavirus infections in some countries and the siege of the US Capitol. Asian stock markets closed last morning with consistent increases: the Nikkei 225 2.4%, the Hang Seng 1.2% and the Kospi Composite in Seoul, 4%. Within this last index, the rise of almost 20% of Hyundai Motors stands out after it was confirmed that it is in negotiations with Apple to manufacture its electric vehicles.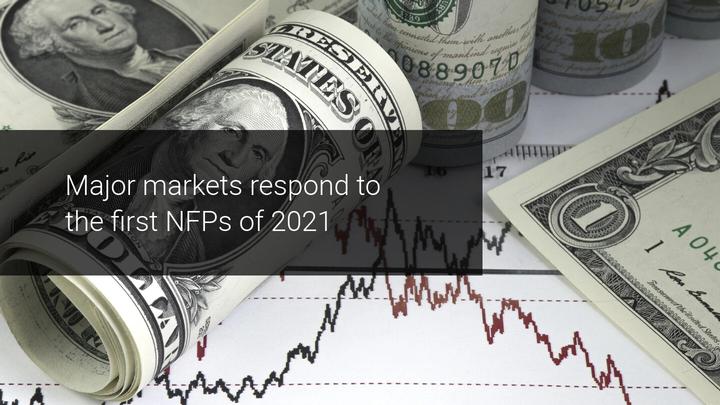 The main European indices also showed growth in the middle of the trading day, and were heading to complete the first week of the year in the green. The DAX 30 grew slightly more than 2.5% since Monday, the CAC 40 grew slightly more than 1.7%, and the FTSE 100 grew the most over the first week, after the departure from the United Kingdom of the EU, with an increase of more than 4%. The Spanish IBEX 35 has risen a little more than 3% this week.
Markets today are awaiting the release of US employment and non-farm payroll (NFP) data. A slowdown in job creation in the US is expected in December. The unemployment rate would rebound slightly from 6.7% to 6.8%, while in the NFP it is estimated that 50,000 jobs were created, well below the previous month.
The main Wall Street indices showed new rises after closing yesterday once again at all-time highs. The Nasdaq closed with a 2.56% rally. Markets await more stimulus to the economy from the new Joe Biden administration to alleviate the effects of the coronavirus pandemic.
(Click on image to enlarge)
Source: Admiral Markets Metatrader 5. Nasdaq 100 chart. Data range: from August 24, 2016 to January 8, 2021. Prepared on January 8, 2021 at 1:00 p.m. Keep in mind that past returns do not guarantee future returns.
Disclaimer: The given data provides additional information regarding all analysis, estimates, prognosis, forecasts or other similar assessments or information (hereinafter "Analysis") ...
more