Golden Surprise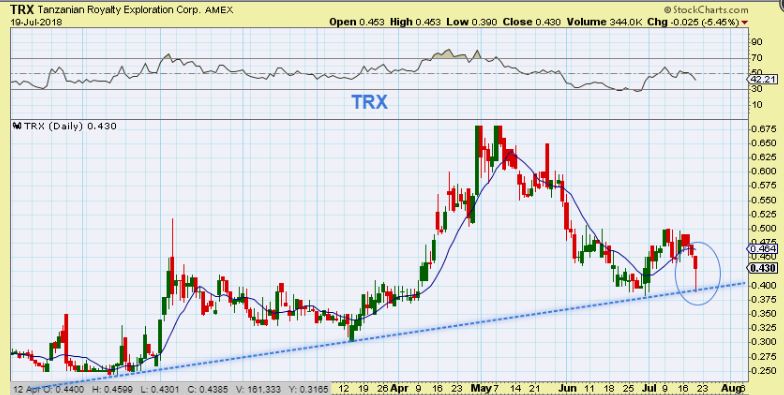 DRD WEEKLY – I mentioned that I bought DRD a couple of days ago, and now I see the weekly chart as a break out & back test. It was up 6% last week.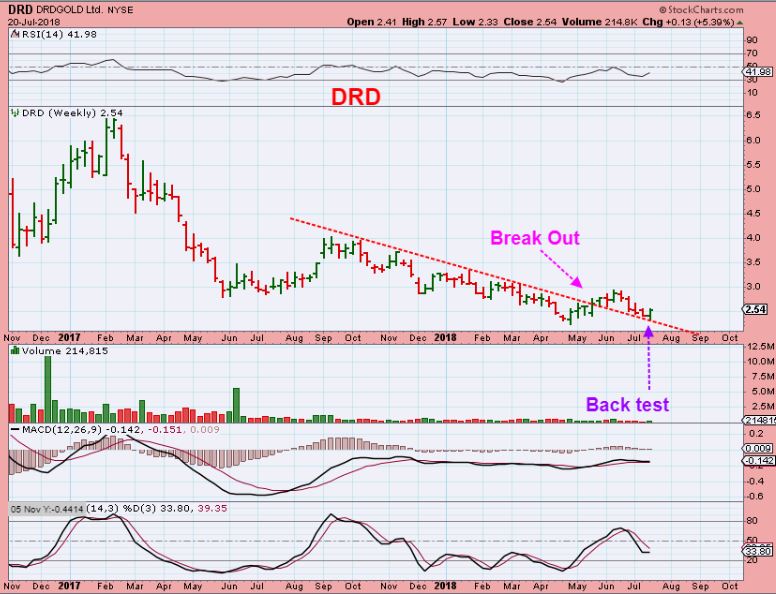 MUX WEEKLY – The weekly chart of MUX does not look like "Gold has been selling off and will not stop" like you read in 'popular' bearish reports. It has been slowly rising for weeks and Popped this week 10%. The Weekly RSI is over 60. This is not bearish action at the lows, it is bullish, even though GOLD is at 1 year lows.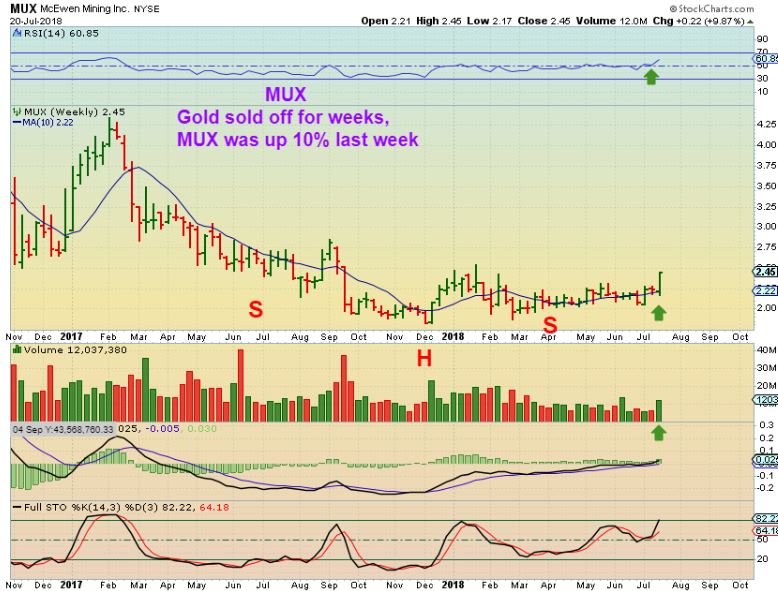 EGO WEEKLY – I see EGO as a large inverse H&S too, and it closed above the 10ma on a weekly chart. If the RSI on a weekly basis is about to cross the 50% as Gold sells off to 1 yr lows, that is also Bullish action, not bearish.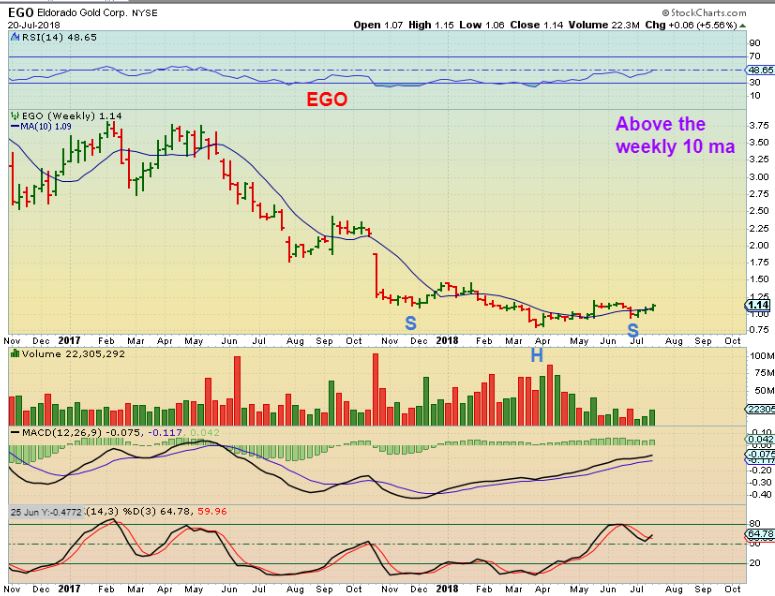 I AM BULLISH. MANY MINERS ARE SETTING UP NICELY. Our Current set up in Gold looks Bullish too. We are due for an ICL in Gold & we have a reversal late in our daily cycle as of Thursday. On top of that, the USD is set to drop into a DCL, and it is even coming due for an ICL over time.
The slingshot has been stretched back over the past few weeks, I'd love to see Gold start to Make Our Day this week! We will watch for some upside follow through to 'confirm' whether or not GOLDS LOWS are in place. It does look very good, with Miners leading the way and the USD topping.
---
SIDENOTE: Recap & Review of 2 other sectors.
AKS – Last week I mentioned that I liked other metals too. I used this chart of AKS and mentioned to see X, CLF, CLD.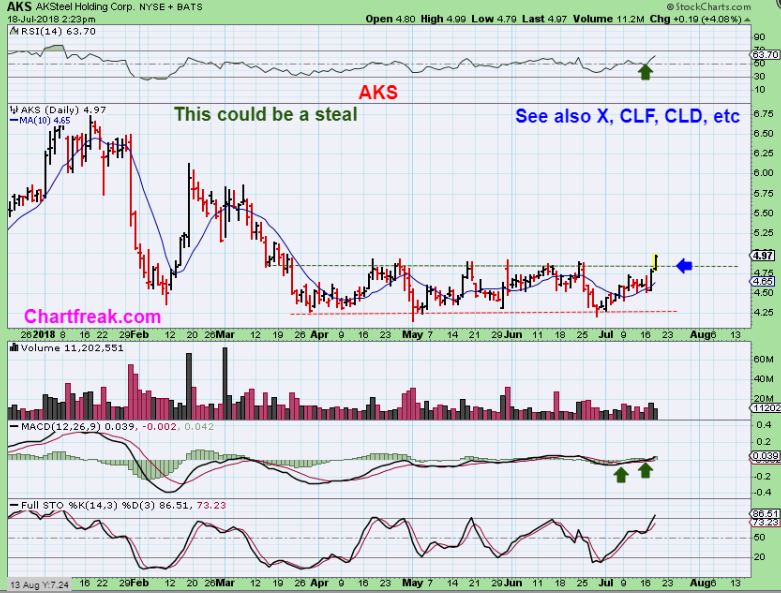 CLF – CLF had some pretty sweet follow through Friday, so the other Metals may still have some too.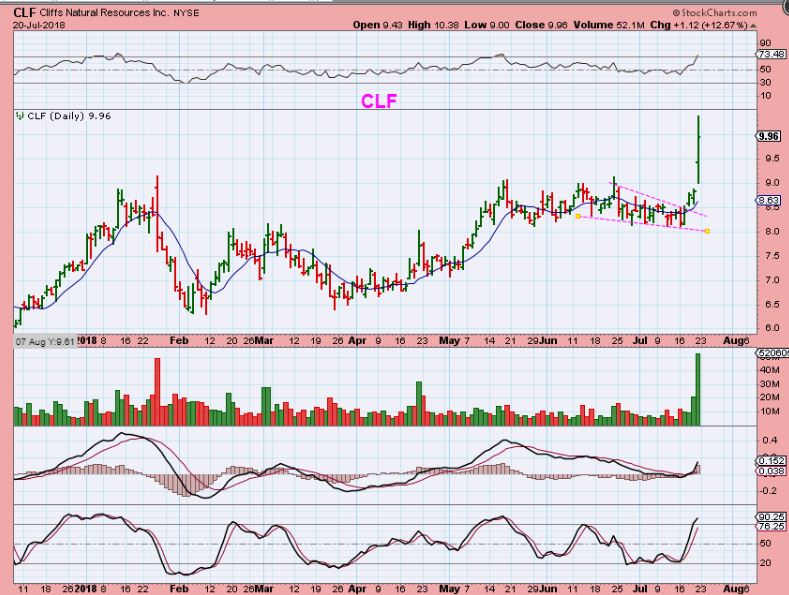 And the URANIUMS were pointed out weeks ago as having bullish set ups. This was UUUU breaking out in June…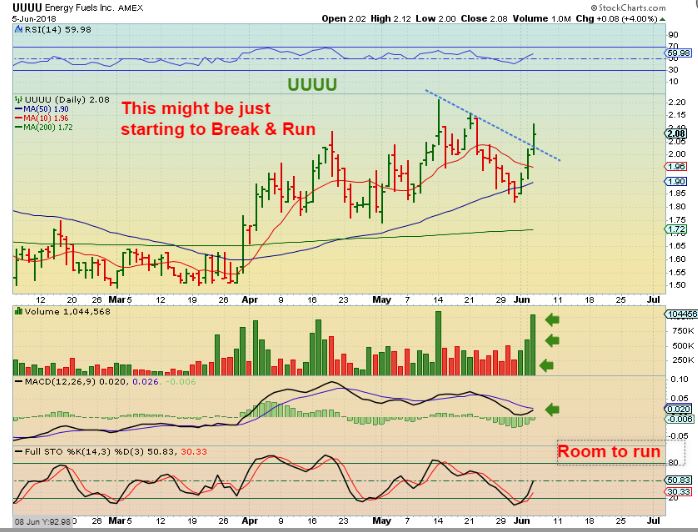 UUUU – 3 weeks ago, UUUU was up 25%, and then consolidated. Others did this also.
If you think that this type of technical analysis, cycle timing, and reporting could help you with your investing, why not give us a try?