Golden Surprise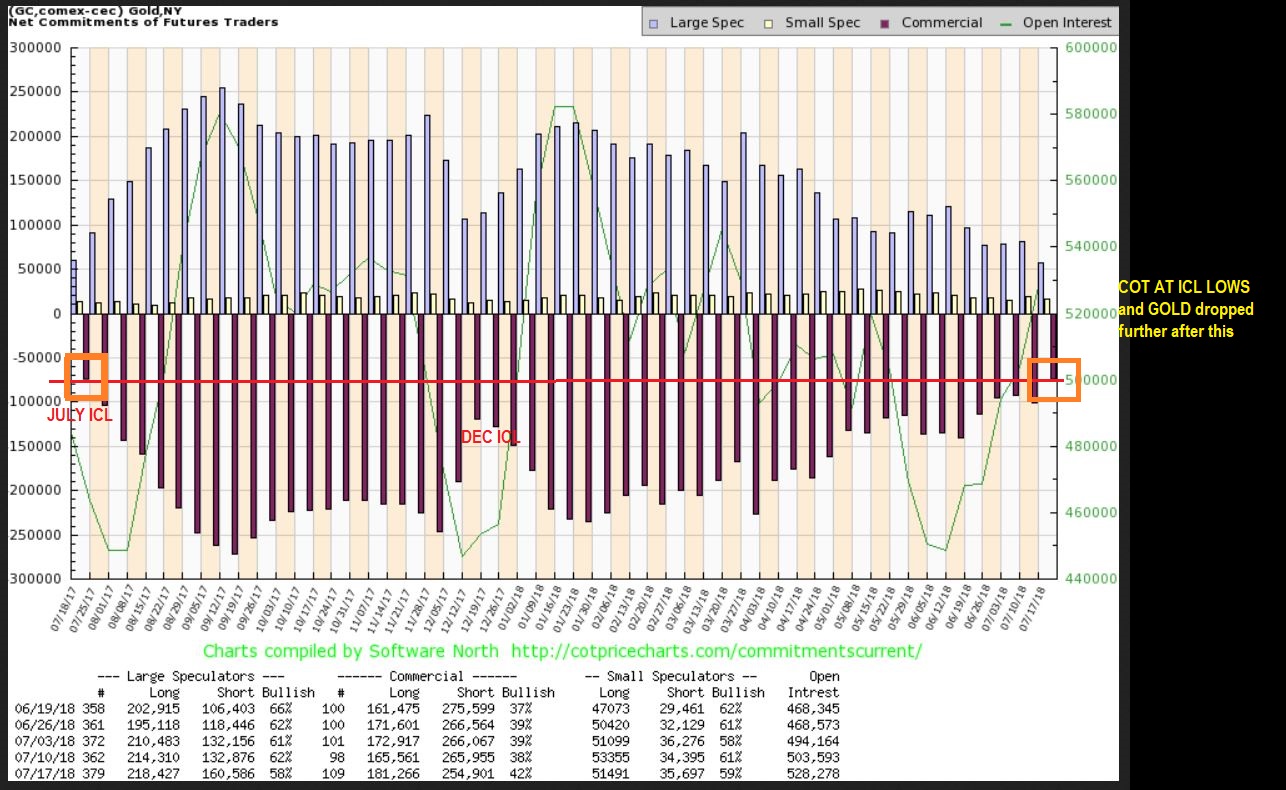 GOLD DAILY – Gold put in a reversal on Friday. Look at the steep drop of the last 3-4 weeks, but my propitiatory indicators are not dropping. That is BULLISH, we should be at or close to the lows.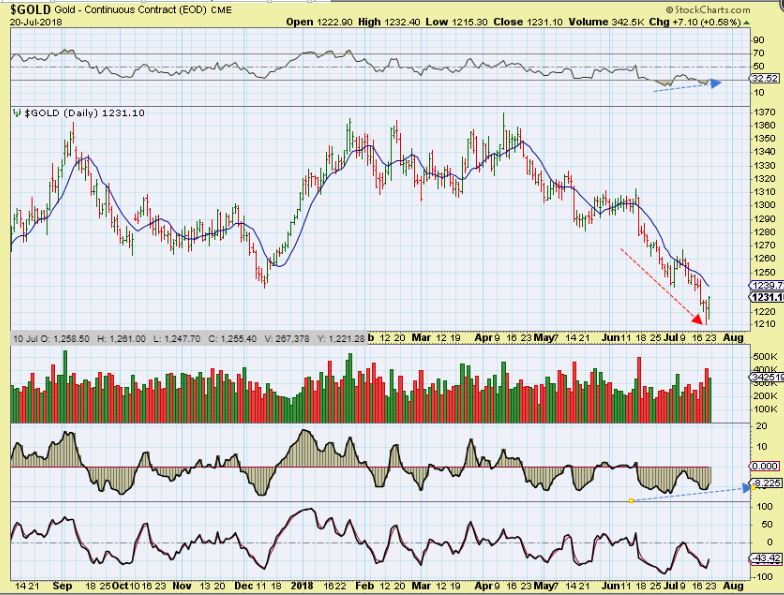 CLOSE UP GOLD DAILY – FRIDAY REVERSAL – Here is the reversal Friday.
1. The lows of Thursday were not taken out, and the highs were, that is a swing low.
2. If Gold moves higher, we get further confirmation
3. Remember that the USD looks set to drop on a daily & weekly
4. We are LATE in our cycle timing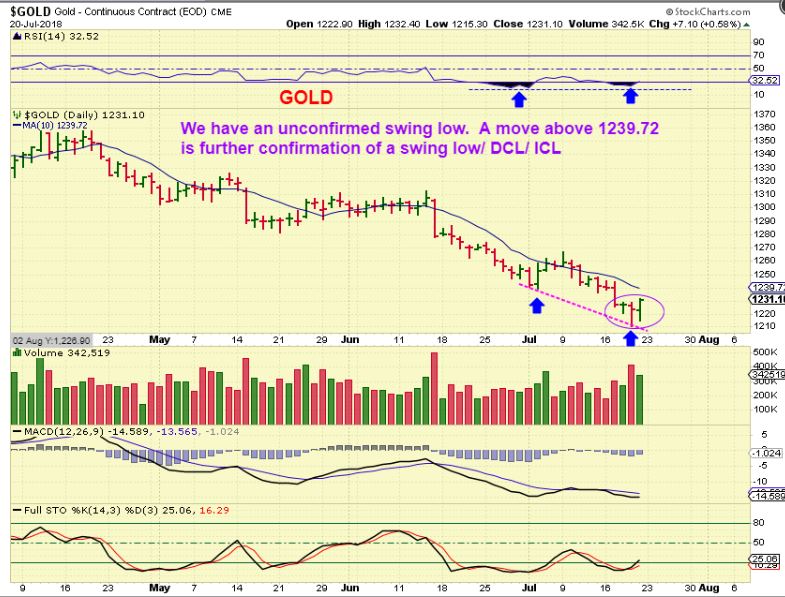 GOLD WEEKLY – A very Nice Reversal Candle on the weekly chart. I am using Green Arrows to show that once the lows are in, you get 'weeks' of upside as it slingshots out of the lows. That would make my day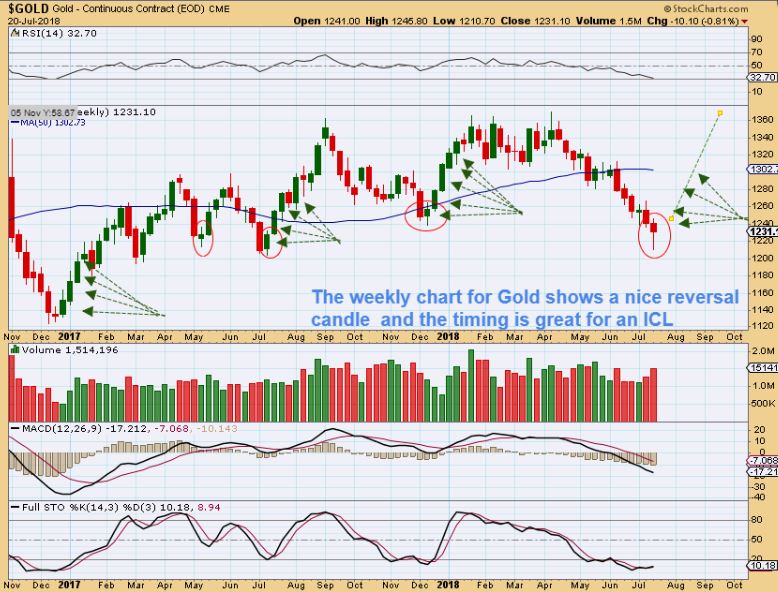 SILVER WEEKLY – Reversal Candle on Silvers weekly chart too.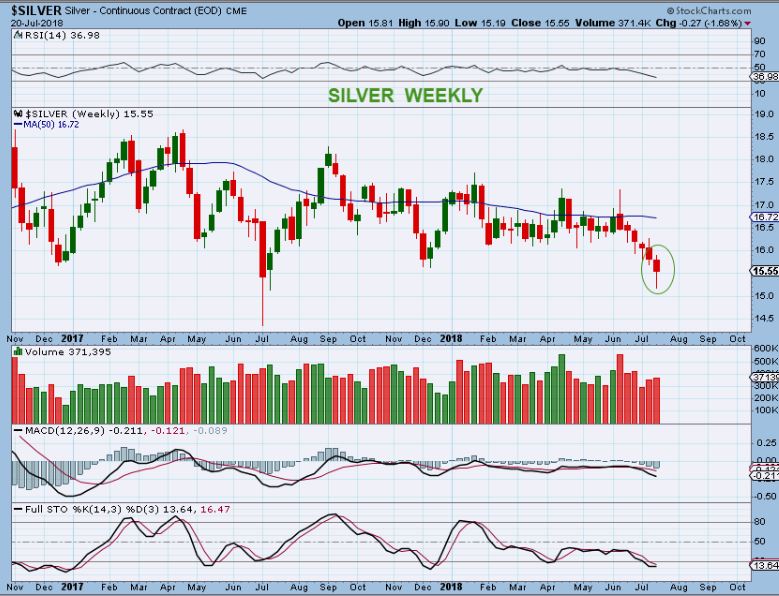 GDX WEEKLY – Miners started to sell off, but nothing like Gold. THAT is a big deal. We could see Miners do a quick FLUSH below the lower trend line, but so far Miners have been resisting Golds sell-off.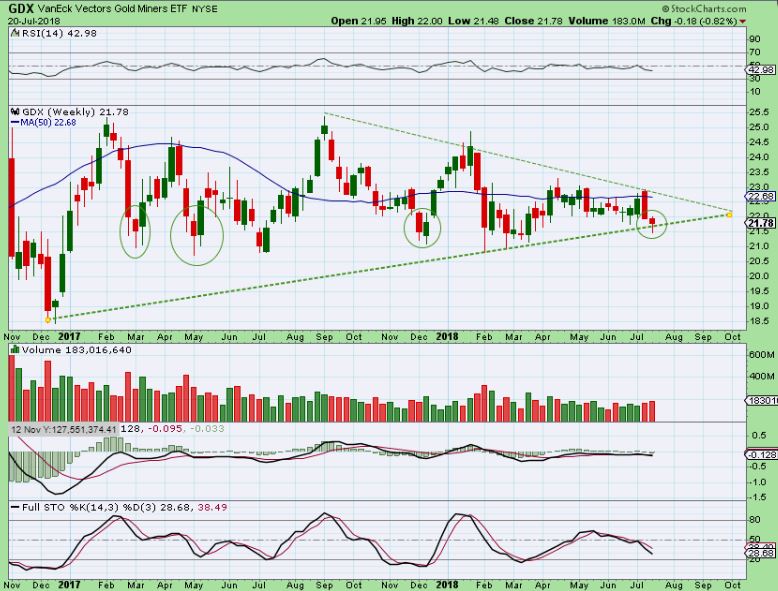 GDXJ – GDXJ Is on support at this point.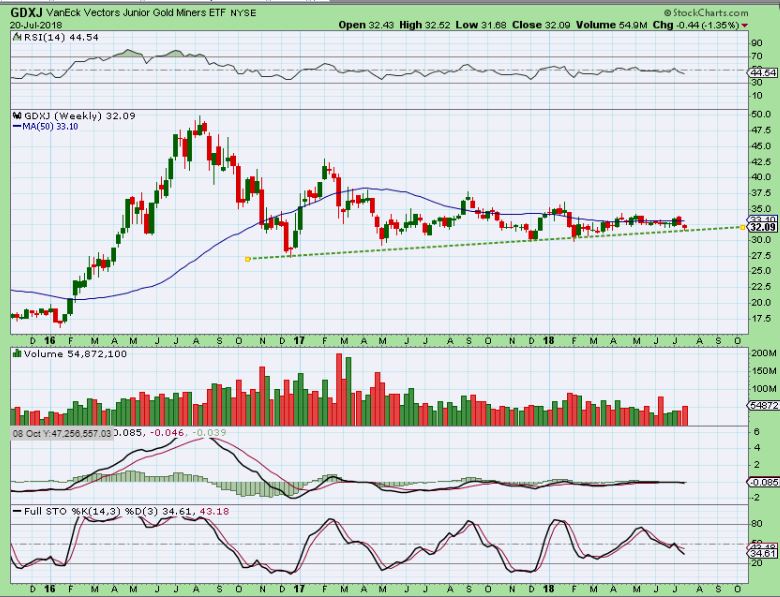 And then you have the Miners, which I have tried to put on display here to show how they are being accumulated despite the Metals selling off. I have pointed out strong Miners racing higher as Gold sells off, like KL, GORO, RGLD, etc.
GORO-– Would you know by looking at this miner that Gold has been selling off?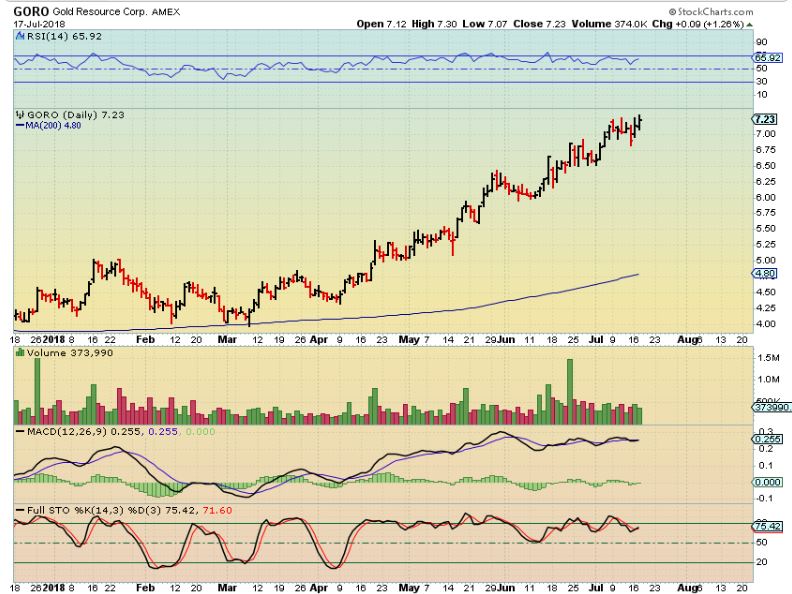 Now let's take 1 more quick look, I am now going to show you some of the Miners that may still be near or at their lows, because they could quickly play catch up with a GOLD ICL. Then our weekend wrap up is finished.
TRX – When I say Jim Sinclair, what do you think of? Yes, Gold. I have owned Tanzanian Royalty in 2018. As Gold sold off to new 1 yr lows, this is actually trending higher. That was a solid reversal at support on Thursday, July 19. Also, the rally from March lows to May highs was roughly a 100% gainer for the alert trader. I sold that rally to lock in gains but re-entered recently.
If you think that this type of technical analysis, cycle timing, and reporting could help you with your investing, why not give us a try?