Gold Ticks Up
Gold prices inched higher on Wednesday after the U.S. dollar eased off a two-week peak. The dollar index fell 0.1% against its rivals and made the yellow metal less expensive for investors using other currencies.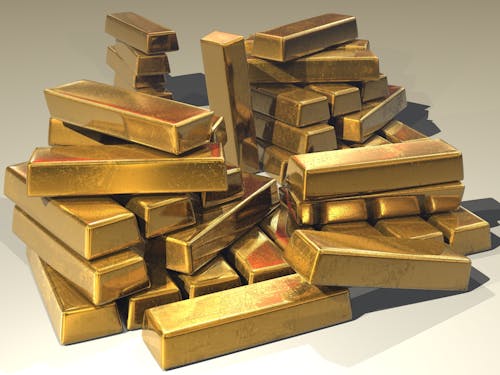 But the bullion's gains were capped by U.S. Treasury Secretary Janet Yellen's comments that interest rates may need to rise to prevent the economy from overheating. Higher interest rates will increase the opportunity cost of owning non-interest-bearing assets such as gold.
Spot gold is currently trading at $1,776.47 per ounce as of 0831 GMT (GLD).
Yellen's Tuesday comments pulled gold prices down by more than 1%. It also pushed Treasury yields higher and aggravated the tech stock sell-off. But Yellen clarified that she does not see any potential inflation problem. She explained that any prices would be just transitory.
IG Market analyst Kyle Rodda noted that the dollar pullback supported gold prices a strong selling last night. He predicted a resistance price level between $1,800 and $1,810 an ounce.
On Monday, New York Federal Bank President John Williams said he expected the economy to grow by seven percent this year, its fastest rate since the early 1980s. He also predicted that the inflation rate would return to two percent next year. But Williams warned that the Fed is still far from its goals of price stability and maximum employment. He also said there is still no need for the central to considering stopping its support to the economy. Fed Chair Jerome Powell agreed. He explained that the labor market has not fully recovered, and it is not the time to stop their bond-buying program.
Meanwhile, the Department of Commerce reported that the U.S. trade deficit soared to a record high of $74.4. billion in March. Imports jumped to an all-time high of $274.4 billion. Exports also accelerated but continued to lag import growth. American manufacturers still do not have the capacity to meet the sudden surge in local demand. The bulk of the imports came from China, Mexico and South Korea.