Gold Succumbs To Robust U.S. Economic Data
Gold prices went down on Monday after the better-than-expected increase in the U.S. producer price index (PPI) lifted the dollar and Treasury yields. The dollar gained 0.1% that made the yellow metal more expensive for investors using rival currencies. The yield on the benchmark 10-year Treasury note jumped to 1.664% that lifted the opportunity cost of holding non-yielding bullion (GLD).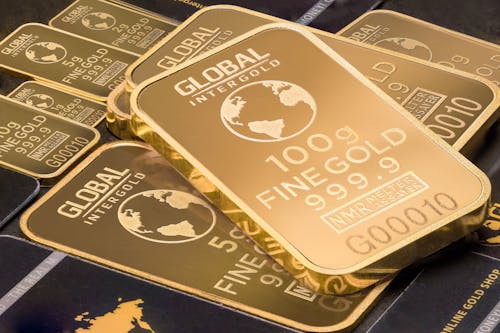 Spot gold is currently trading at $1,741.52 per ounce as of 0708 GMT.
The Labor Department reported on Friday that PPI increased higher than expected in March. The PPI for final demand grew 1.0%, following a 0.5% gain in February. For the 12 months through March, PPI soared 4.2%. It is the highest annual rise since September 2011. This development reflects the reopening of the economy amid substantial federal financial assistance and accelerated COVID-19 vaccination. It also lifted the prospects of higher inflation, which would be positive for gold. But higher yields dental the bullion's appeal as an inflation-hedge and safe-haven asset.
DailyFX strategist Margaret Yang suggested that the robust U.S. data exerts pressure on gold because it will lead to higher real yields. She also mentioned that the decline in the Asian stock markets in morning trade raised the demand for safe assets. However, the dollar is winning over the bullion (UUP).
Asian stocks fell because investors were weighing the impact of the U.S. PPI data on valuations. They will also monitor U.S. retail sales and inflation data to get insights into the bond markets.
Meanwhile, Federal Reserve Chair Jerome Powell said that the American economy is at an inflection point. It is possible for hiring and inflation to accelerate in the coming months. He expects strong job growth and quick progress to maximum employment in the coming months. But there are still risks, he said. If the economy reopens too quickly, there could be another spike in coronavirus cases. Powell stressed that economic recovery would depend on keeping the virus under control. He also reiterated that they would maintain the near-zero interest rates and bond purchases of $120 billion per month.