Gold Prices Reverse Ahead Of 2019-Low Following Dovish ECB, Weak NFP
Gold breaks out of a narrow range amid the weakening outlook for global growth, and the precious metal may continue to gain ground over the coming days as the price for bullion reverses course ahead of the 2019-low ($1277).
GOLD PRICES REVERSE AHEAD OF 2019-LOW FOLLOWING DOVISH ECB, WEAK NFP

Gold bounces back from the monthly-low ($1281) as the European Central Bank (ECB) strikes a dovish outlook for monetary policy, with the Governing Council reducing the growth and inflation forecast for the policy horizon, and the precious metal may continue to benefit from the current environment as the U.S. Non-Farm Payrolls (NFP) report highlights a mixed outlook for the world's largest economy.

In response, the Federal Reserve may continue to change its tune over the coming months as updates to the NFP report show employment increases a mere 20K in February, and the slowdown in job growth may push the Federal Open Market Committee (FOMC) to taper the $50B/month in quantitative tightening (QT) later this year as Chairman Jerome Powell states that 'the Committee can now evaluate the appropriate timing and approach for the end of balance sheet runoff.'
However, the FOMC may have a difficult time in defending the wait-and-see approach as Average Hourly Earnings expands 3.4% during the same period to mark the highest reading since 2009, and signs of faster wage growth may push Chairman Powell & Co. to squeeze in a rate-hike later this year as the central bank pledges to be 'data dependent.'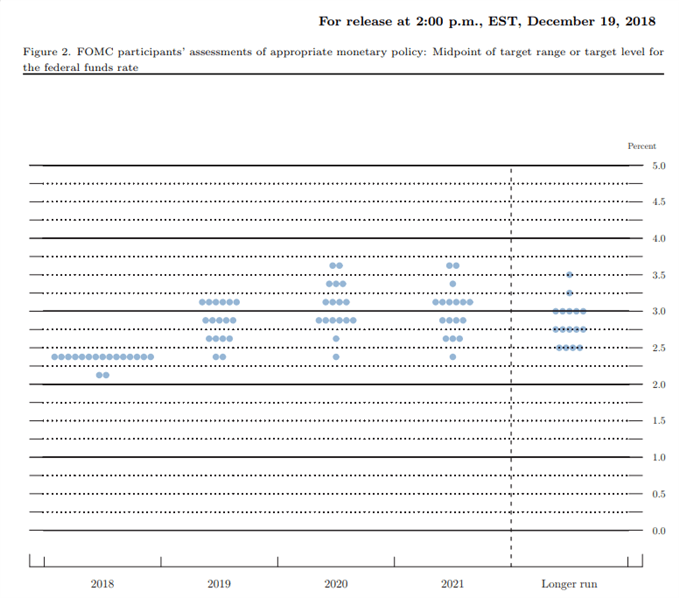 With that said, it remains to be seen if Fed officials will adjust the Summary of Economic Projections (SEP) later this month as the previous projections point to a longer-run interest rate of 2.75% to 3.00%, but the tensions surrounding the global economy may become a growing concern for Fed officials especially as the Trump administration struggles to reach a trade agreement with China.