Gold Prices Could Soar In 2019: Institutional Investors Become Bullish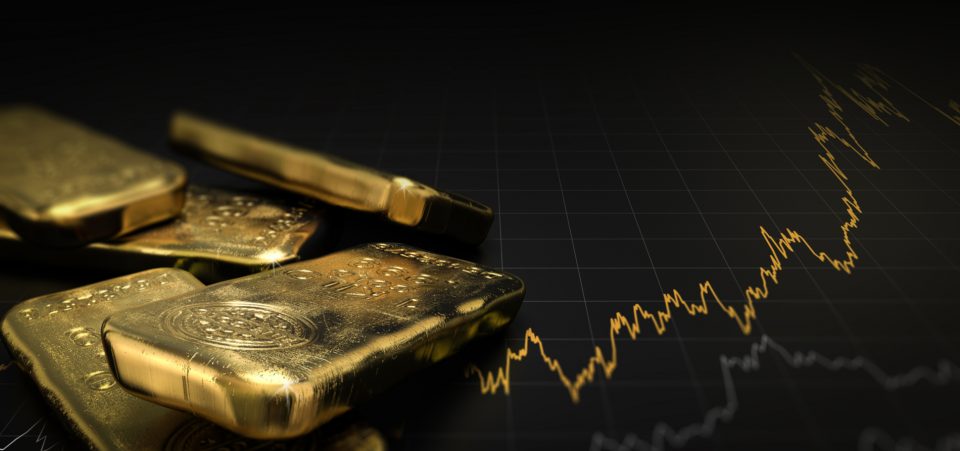 iStock.com/Olivier Le Moal
Sentiment Turning, Gold Prices Could Register Solid Gains in 2019
Those with a lot of money are turning bullish on gold. This could have very positive impacts on gold prices in 2019 and beyond.
You see, in recent years, institutional money didn't really care about the yellow precious metal. Across the board, the sentiment toward gold was very similar: it's a useless asset that won't add much value to a portfolio.
As a result, institutional investors never bought in, and we saw the price of gold remain stagnant. Keep in mind that institutional investors have a lot of money. They can move markets up or down.
Now it seems like sentiment is turning. At the very least, the tone is changing.
Here at Lombardi Letter, we have presented a lot of evidence that big banks have been signaling that gold is worth a look.
We have seen major banks like Bank of America Corp (NYSE: BAC), Goldman Sachs Group Inc (NYSE: GS), and Bank of Montreal (NYSE: BMO) say that gold prices could move higher in 2019 and beyond.
Now, institutional investors are also favoring gold - even talking about allocating significant amounts of capital toward it. This is the first time in several years that we have been hearing something like this.
Russ Koesterich, portfolio manager at BlackRock Global Allocation Fund, Inc, said, "We're constructive on gold." He added, "We think it's going to be a valuable portfolio hedge. We're multi-asset investors: we think about its effect on the entire portfolio, and what we see value in right now is gold's value as a diversifier". (Source: "BlackRock Heaps Praise on Gold's Role as a Tough Year Opens," Bloomberg, January 6, 2019.)
Mind you, BlackRock Global Allocation Fund has $60.0 billion under management. If we assume that the fund allocates just 10% of its portfolio to gold, that's $600.0 million.
Disclaimer: There is no magic formula to getting rich. Success in investment vehicles with the best prospects for price appreciation can only be achieved through proper and rigorous research and ...
more