Gold Miners Bearish Reversal
GDX reversed hard right at the 21 level after the FOMC meeting and closed at the lows of the day on one of the biggest volume days of the year. This is a bearish reversal and suggests a "failed move higher to fast move lower" situation could be at play here. Which means GDX could be headed back down for at least a retest of the former lows around $18.
(Click on image to enlarge)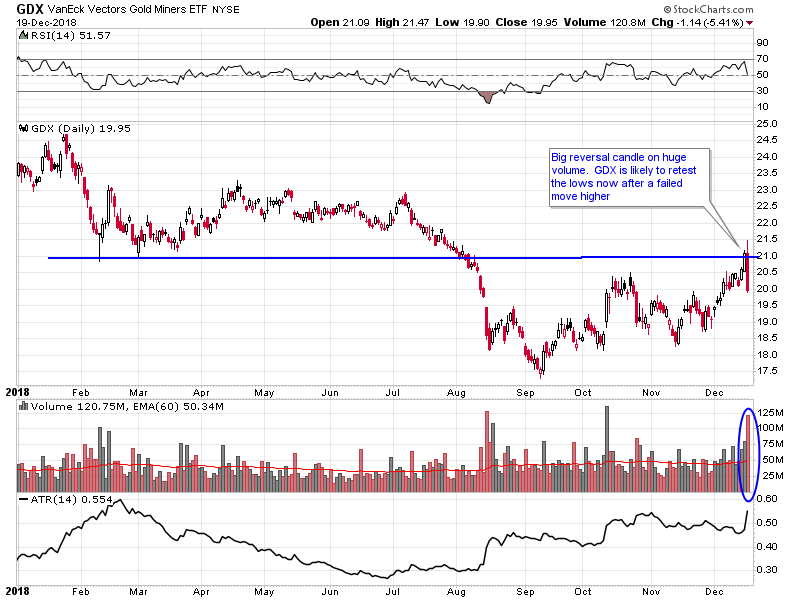 I think Cramer actually nailed it with this article tonight stating that the Dow could have been down 1,000 points on the Fed hike. I was in the camp that the Fed had no reason to hike given the fact that interest rates are now in a downtrend. But the Fed obviously is paying all of its attention to lagging economic data, and not price action.If the Fed knew anything about Stage Analysis they wouldn't be hiking interest rates into a Stage 4 downtrend.
The percentage of stocks below the 50dma on the S&P 500 is now at a level where the stock market can find a short term bottom. But as long as we are in Stage 4 this market is extremely dangerous for those that are blindly holding and hoping. Remember the number 1 rule of Stage Analysis is never buy or hold anything in a Stage 4 downtrend.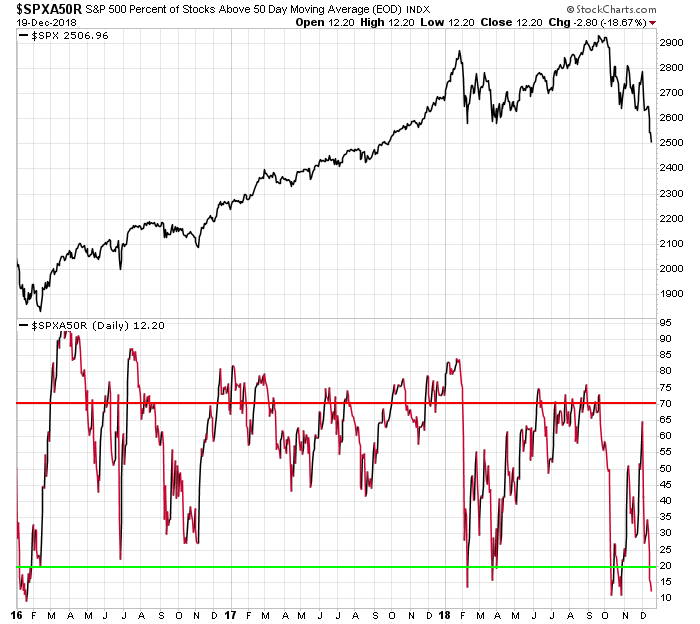 Disclaimer: The views and opinions expressed are for educational and informational purposes only, and should not be considered as investment advice. The author of this website is not a licensed ...
more