Gold: Inflation 4.2% - The Cat Is Out Of The Bag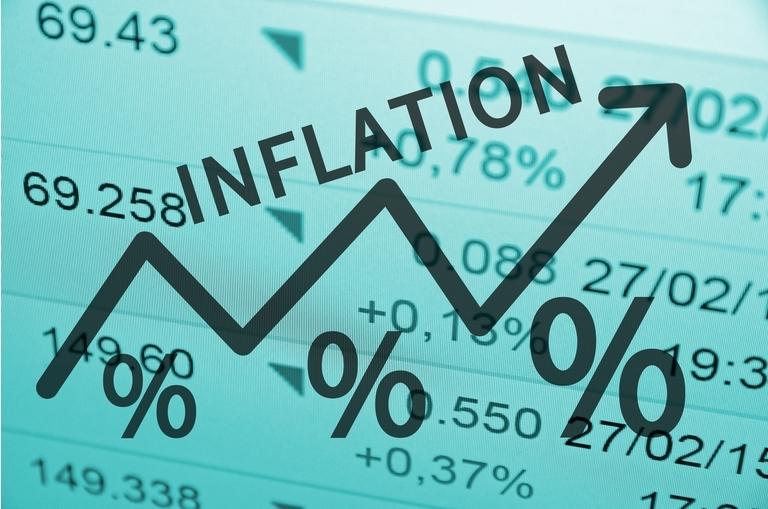 Photo by G0d4ather/iStock via Getty Images
Fundamentals
US inflation surged to a 13-year high of 4.2% according to Investing.com. Oil prices are rising. The increase was well above the consensus forecast. The core CPI rose 0.9% last month, it's largest increase since the 1980's. The ten-year note was clearly anticipating that increase. The ten-year note is up to 1.672; up 2.93%. Rates may have bottomed and they may be headed up.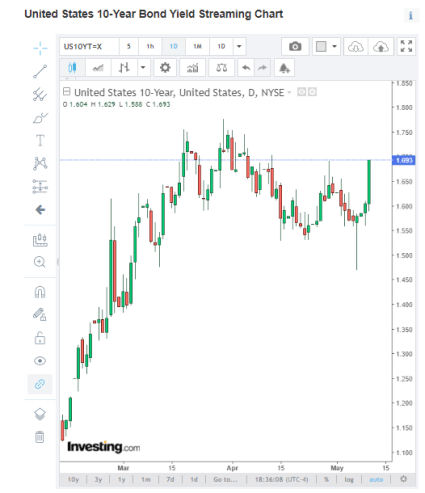 Source: Investing.com
Fundamentally, we are in a bull market for gold and silver. Higher interest rates are probably going to be needed in response to inflation. Under normal market conditions, the relationship is inverse between interest rates and gold; rates go up and gold goes down. The dollar should also go up, while stocks should go down.
However, these are not normal times. Interest rates go up, and gold and silver go up as well. This period is similar to the 1970's when the US had just come off the gold standard. Interest rates rose to 14% and gold ran up significantly. In 1981, gold hit $850 or $900, while the Dow Jones was at about 900 - a one-to-one spread between stocks and gold.
We also had far less debt then, and the relationship between stocks and gold is significantly skewed in favor of stocks. The key is whether gold will rise, stocks will fall, or some of both will happen. It seems that gold should rise.
The question now is how the Feds are going to handle interest rates with inflation rates above their 2% target. Will the Fed raise interest rates? Unlikely, given the massive debt in the system: almost $30 trillion. If interest rates rise, then defaults will occur and spread rapidly.
The Fed is more likely to cap the longer side of the yield curve so that they may limit the rate on longer-term debt. This may be short-term. The economy is just reopening and returning to some sense of normalcy. Money is coming back into the economy and causing short-term inflation. But it may continue - no one knows.
Disclosure: I am/we are long GDX. I wrote this article myself, and it expresses my own opinions. I am not receiving compensation for it. I have no business relationship with any company ...
more