Global Asset Allocation Update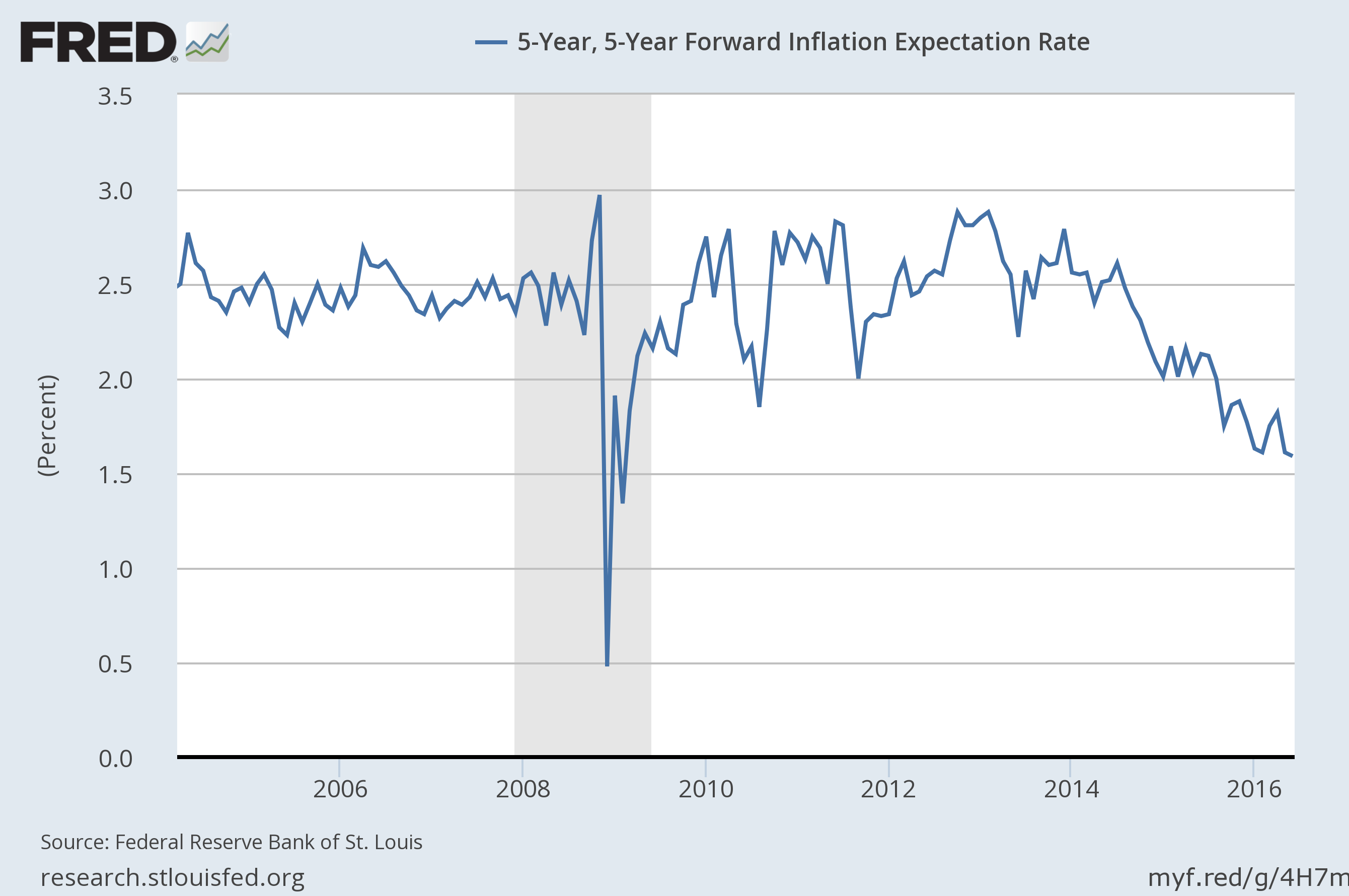 The dollar rallied up to nearly 96 before getting sidetracked by the employment report. Interesting that the dollar weakness from the labor market report does not appear to have been lasting with two big up days to end last week.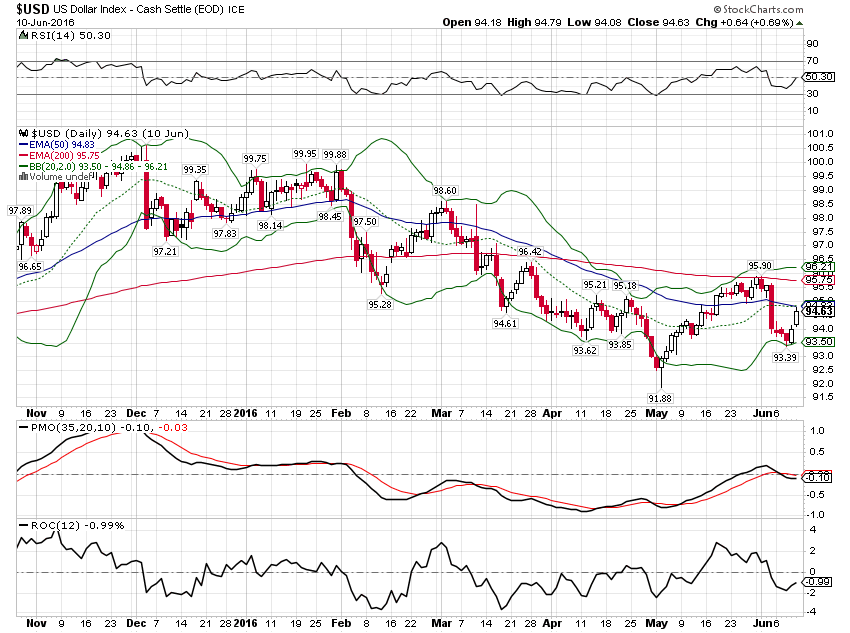 Meanwhile, real interest rates also resumed their fall, an indication of falling real growth expectations. Not exactly shocking considering the economic data over the last month.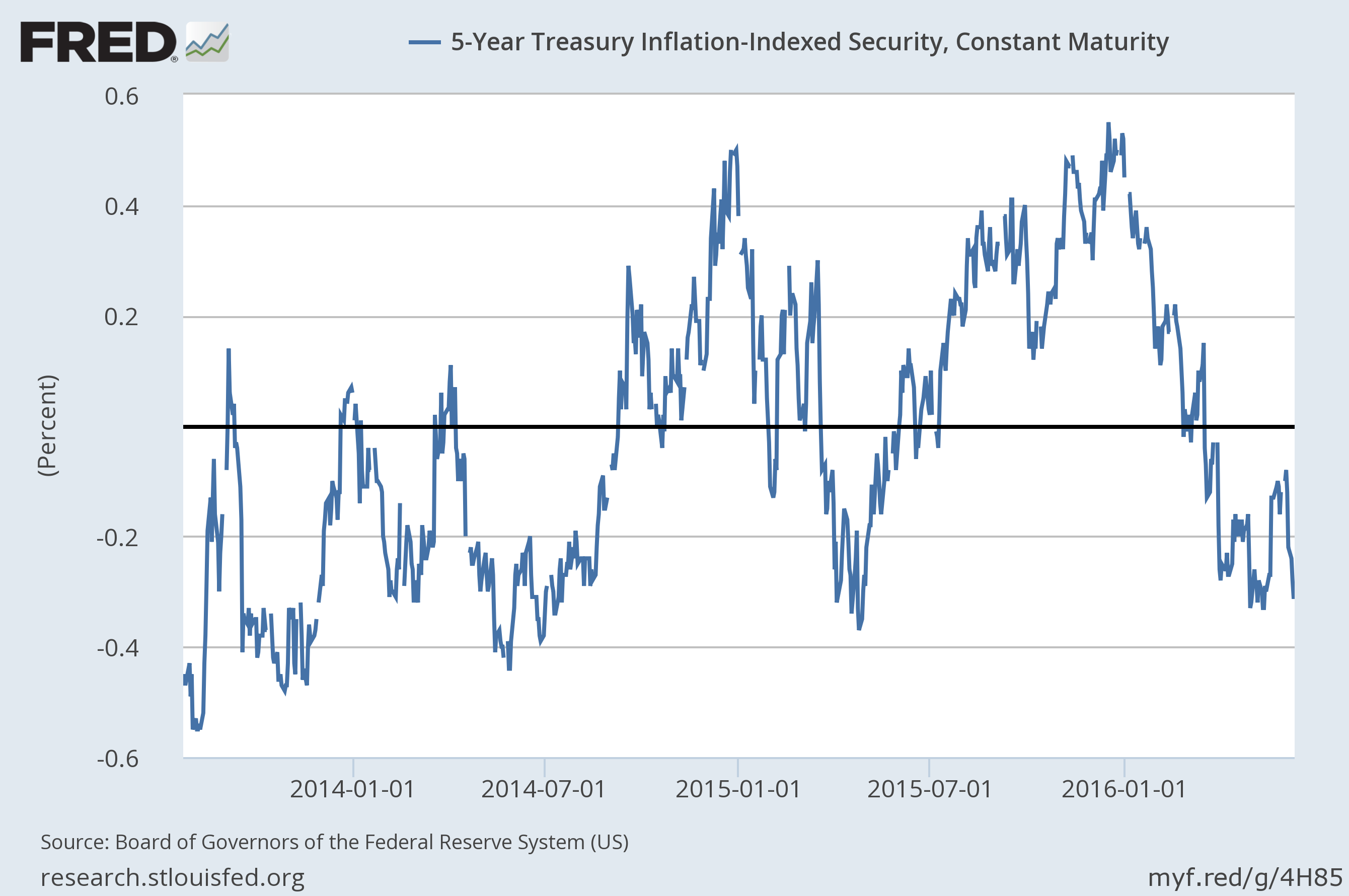 Those negative real interest rates should be a positive for gold but the metal has stalled after the big rally to start the year.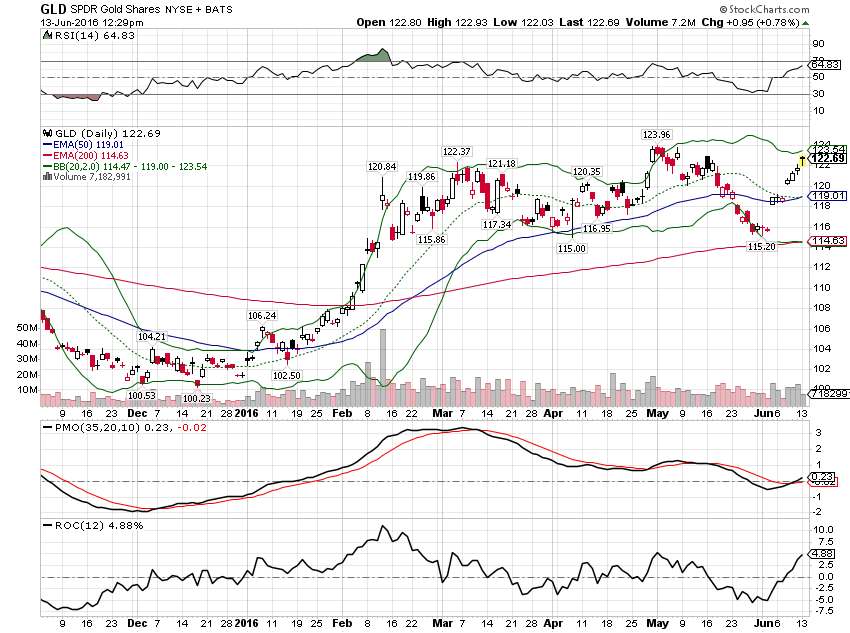 Nominal bond yields fell as well with the 10 year Treasury now near the lows for this cycle. I find it hard to square the stock and commodity rallies with the action in the bond market. Bonds paint a picture of very weak growth while stocks and commodities show the opposite. Someone is going to be spectacularly wrong.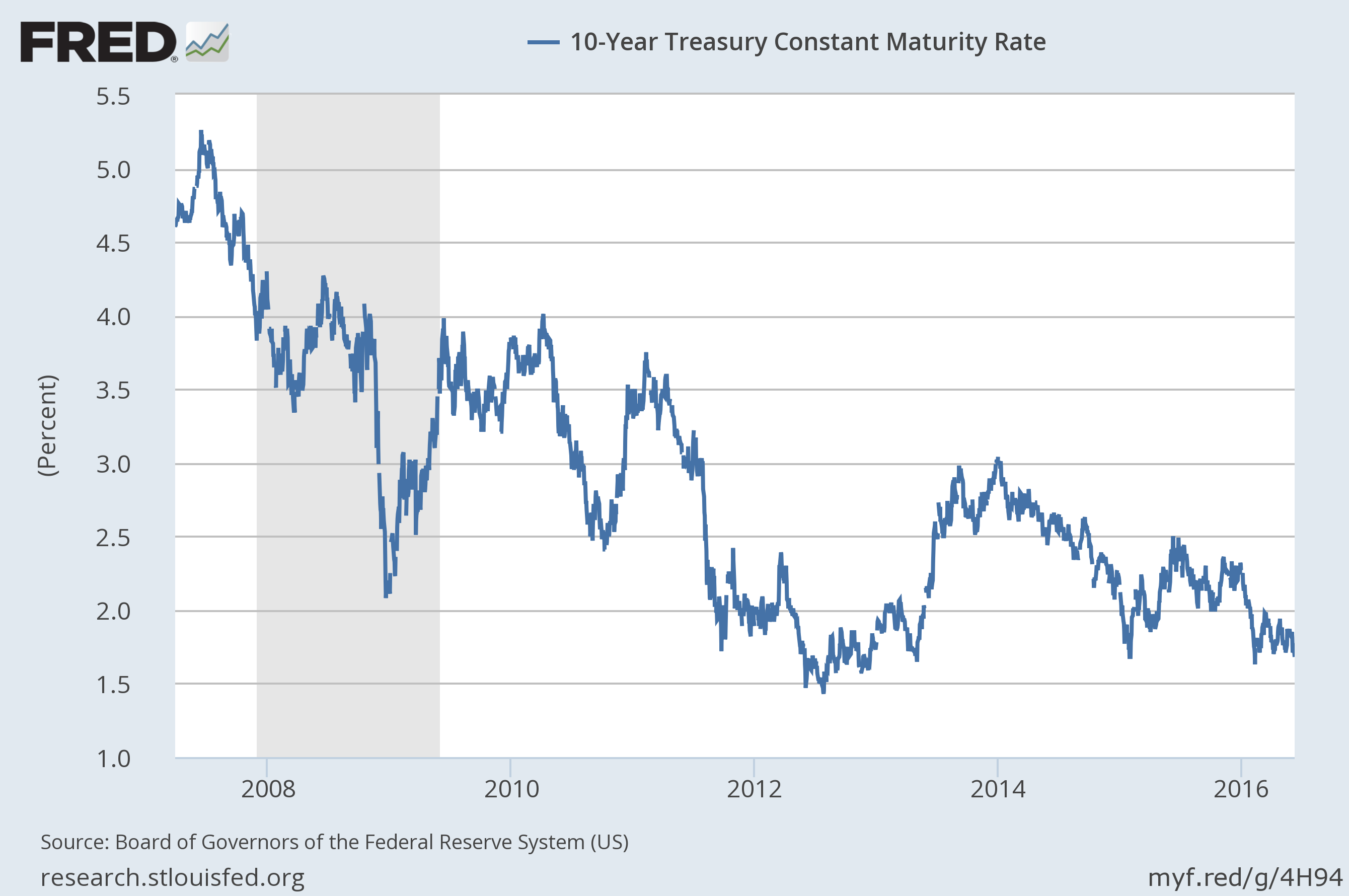 Valuations
Valuations have not changed in any significant way over the last month. Analysts continue to look for a surge in US earnings later this year, probably more laziness and inertia than a reflection of actual expectations. International valuations are still much cheaper than the US but value isn't the driving force in these markets now and hasn't been for some time.
Momentum
Short term momentum in stocks is rolling over again, intermediate momentum is positive while long term is still on a confirmed sell signal. I continue to believe, and will until I see something technical or otherwise that changes my mind, that we are putting in a long term top for stocks. I admit it is possible that stocks could just continue to tread water, trading in the range that has been in place for two years now – the S&P 500 is only about 5% higher today than it was in June of 2014 – but that is an outcome without historical precedent.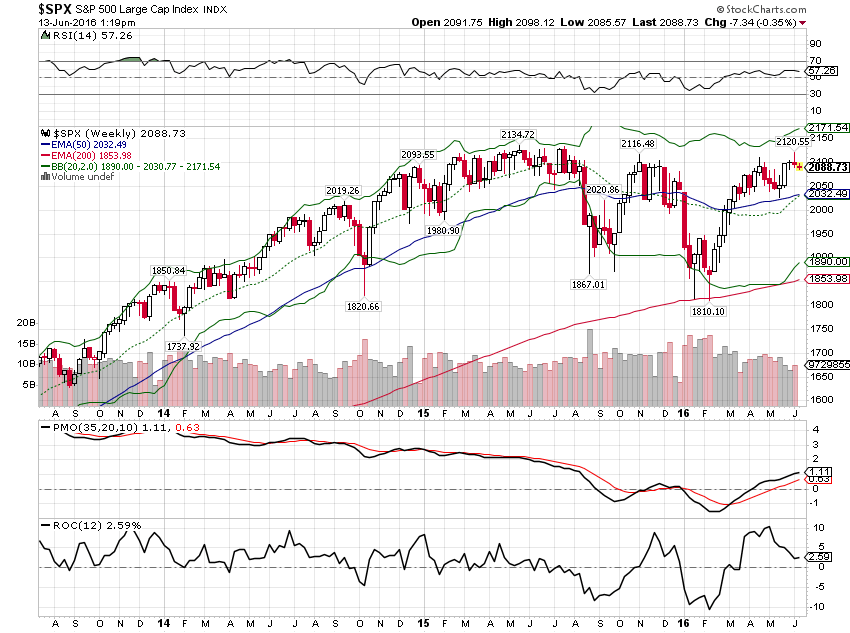 Small cap stocks have not done as well with the Russell 2000 now trading at roughly the same level as December 2013.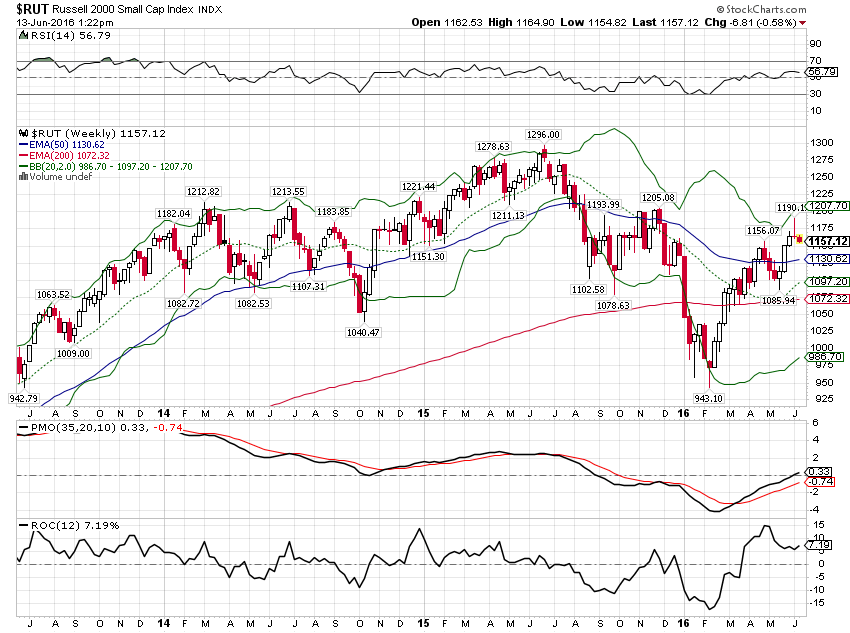 Foreign markets have fared even worse. The EAFE is now trading at levels last seen in early 2013 over three years ago. More importantly maybe, these levels were first seen in late 1999 over 16 years ago.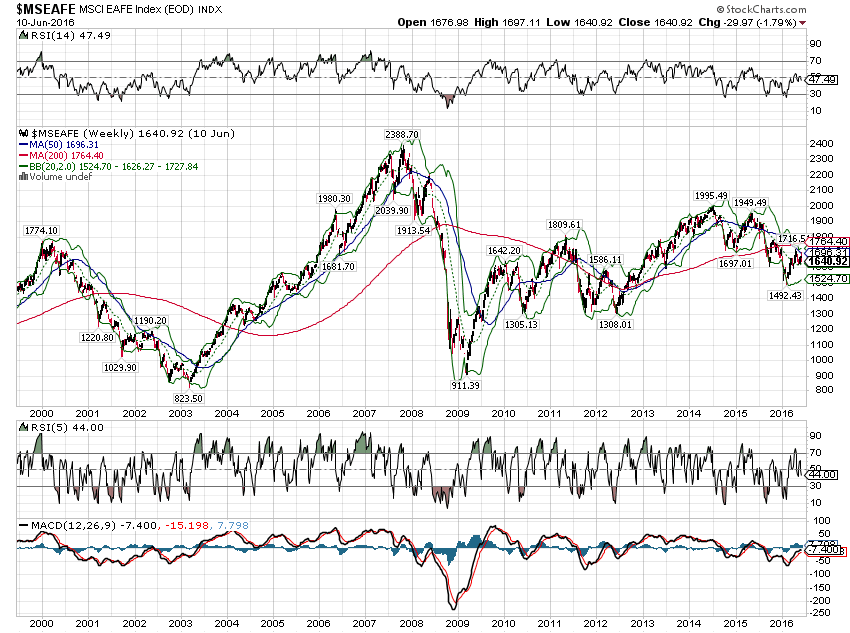 Emerging markets haven't even done that badly. The emerging market index is only trading at levels from 10 years ago.
But then we probably don't want to make investment decisions based on these really long trends. Obviously, there have been bull and bear markets – cyclical – within the secular bear market in foreign stocks. Focusing in on more recent history, despite the obviously lower valuations of foreign markets, the outperformance of the US is persistent. In the last allocation update I highlighted a short term uptrend in the relative performance of EAFE vs S&P500. That short term trend appears to be over as of last week:
Disclosure: This material has been distributed for ...
more