General Motors: The Price Action Is Key For World Indices
Most of the World Indices have ended the cycle from the post-2009 Financial crisis low. But still, there are few Indices which are due for another cycle higher. SPX and SPY are running in an Elliott Wave Impulse structure. We at Elliott Wave Forecast believe in the idea of combining other Financial Instruments and relate them with each other. Consequently, we combine also cycles with each other. As we do understand that most of the time the Financial Market works, as a whole.
Recently, we did a blog about the SPY showing the increased volatility. We explained how the Index can be doing a new high and can turn lower in a higher degree wave (IV). The most significant low in most of the Indices is the 12/2018. Above from there, the price action seems to unfold as an Impulse.
In the monthly chart below you can see that the SPY ETF is close to breaking into new all-time highs again. But what will happen after that? This question cannot be answered using its own price action. As Elliott Wave Theory practitioners, we do understand that this is either the whole red wave V or alternatively, it is just wave ((1)) of wave V. If you use only the Theory, you will be left with no answer. But as I said before, we at Elliott Wave Forecast use additional tools and we follow around 100 instruments on a Daily basis and relate them to each other. Today, we will be using General Motors stocks to track and decide which way the SPY ETF can go. In either case. It will extend within wave V or ends wave V. The following chart is showing the SPY ending wave V.
SPY ETF 04.03.2019 Monthly Elliott Wave View
(Click on image to enlarge)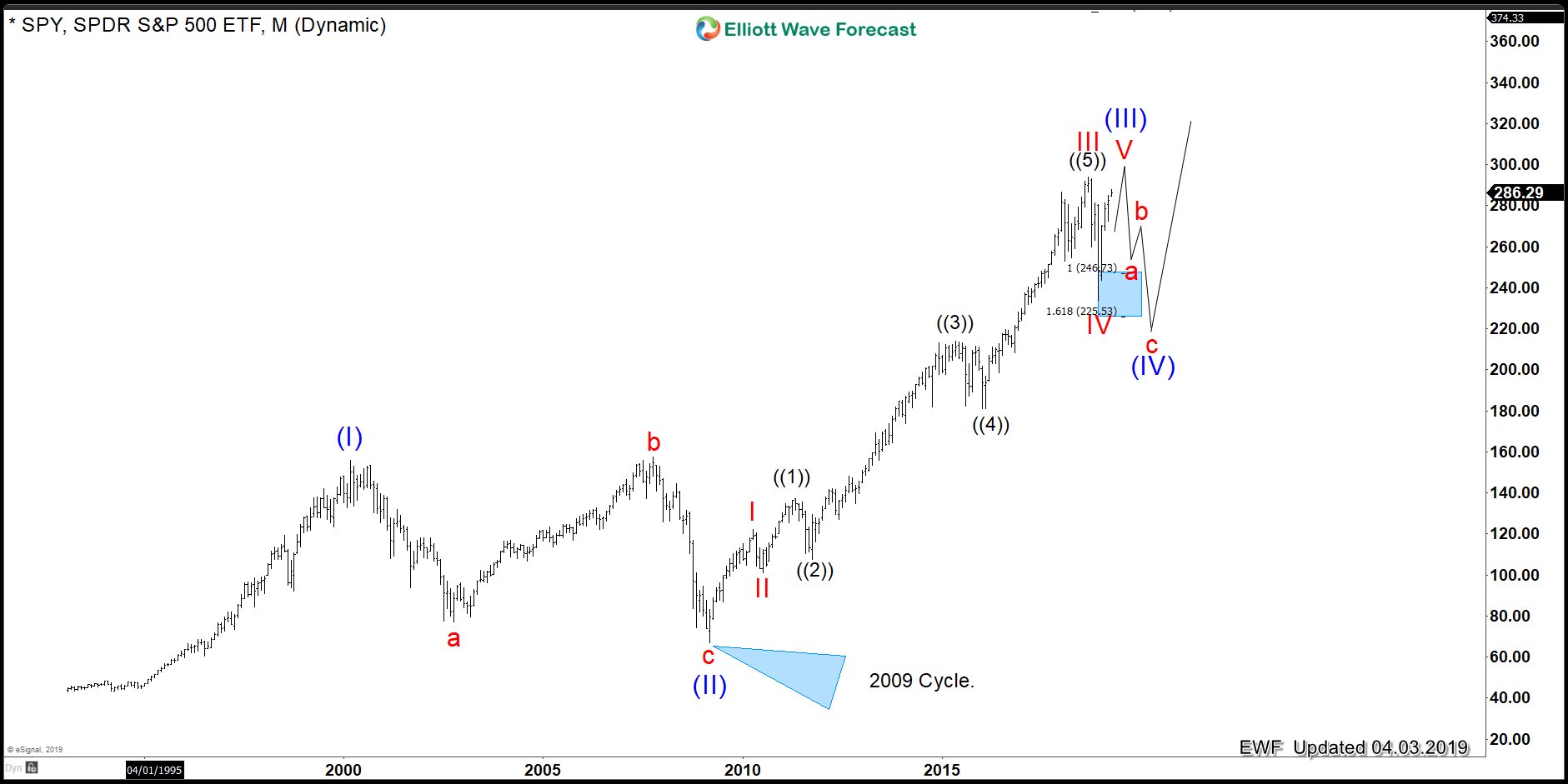 And the next chart is showing the second scenario, which is showing SPY with an extended wave V.
SPY ETF 04.03.2019 Monthly View with extended wave V
(Click on image to enlarge)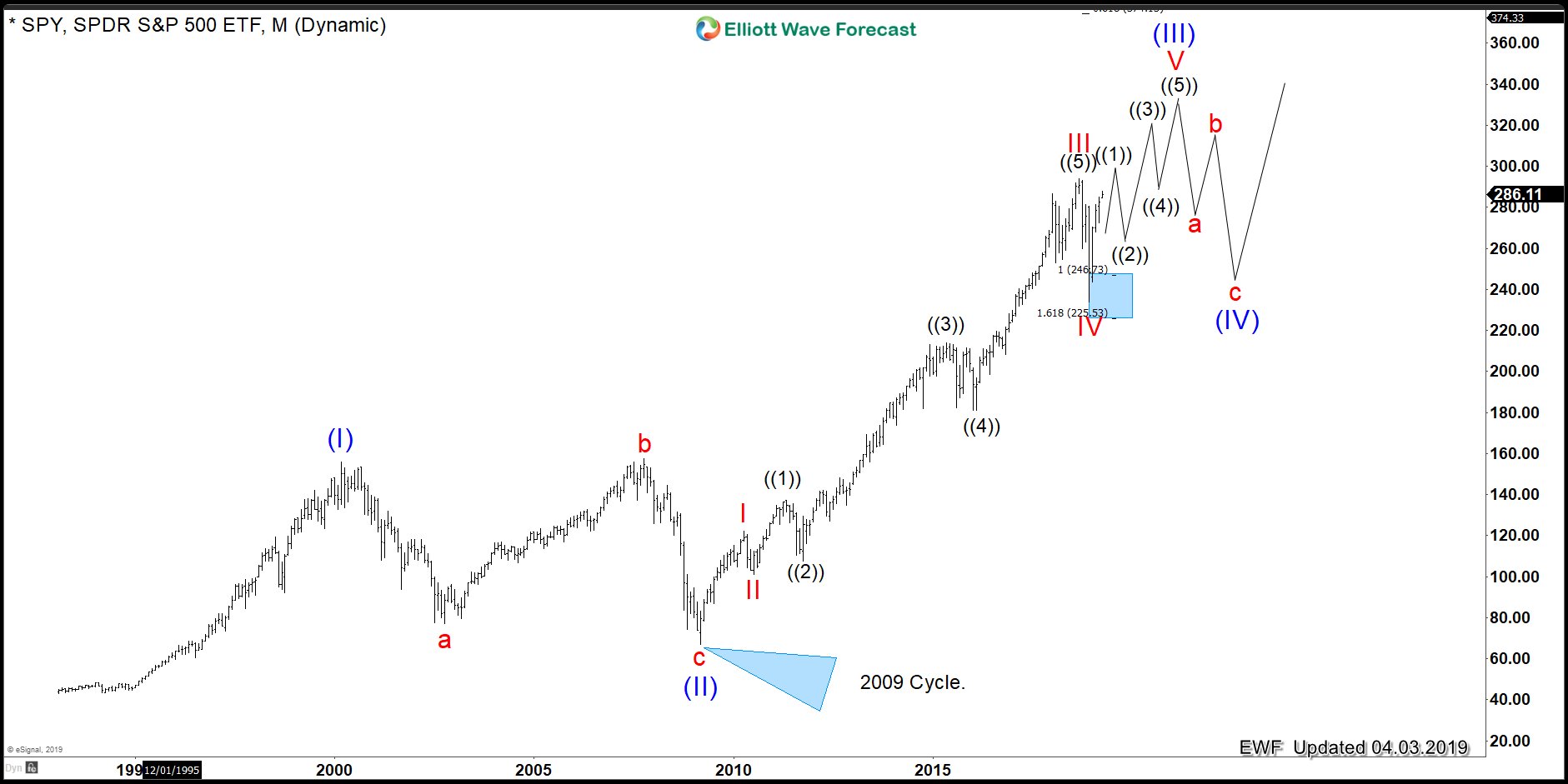 At this moment in time, we can not tell which one of the 2 scenarios will be ending happening based on the Elliott Wave Theory. So we look for another instrument to peak the path with a higher probability. For that let's relate the GM stock and the German DAX.
Disclaimer: Futures, options, and over the counter foreign exchange products may involve substantial risk and may not be suitable for all investors. Leverage can work against you as well as for ...
more