Gareth Hatch: New REE Export Rules Inside China Level The International Playing Field
TM editors' note: This article discusses a penny stock and/or microcap. Such stocks are easily manipulated; do your own careful due diligence.
The era of rare earth elements export quotas and tariffs in China will soon be over and that could ultimately mean a new era of higher prices for REEs inside China, says Gareth Hatch, founding principal of Technology Metals Research and president of Innovation Metals Corp. Chinese REE producers are now subject to much higher environmental standards, which could further level the playing field for non-Chinese REE producers. In this interview with The Mining Report, Hatch discusses some of the latest REE processing technologies, companies with promising REE projects and other companies looking to produce battery-grade graphite.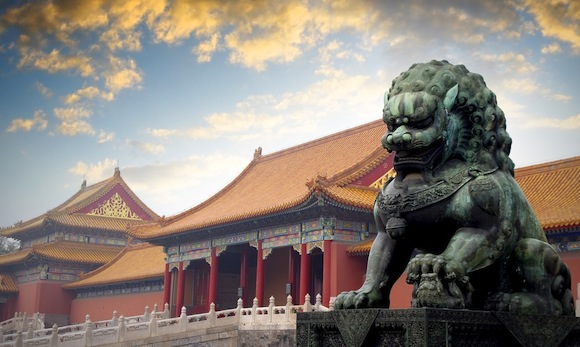 The Mining Report: In early January on your Technology Metals Research blog you wrote, "China is still as much in charge of its rare earth elements (REE) supply as it ever was," after China abolished export quotas in favor of an export licensing system. What is the Chinese government's goal here?
Gareth Hatch: It's twofold. One is to get control of its entire REE supply chain, but it's also about generating more revenue. China is going to abolish REE export tariffs, which is a requirement of the recent World Trade Organization (WTO) ruling, and that will happen in May. By doing so, China is saying, "We'll sort of play by the WTO rules." But Chinese officials are now talking about replacing tariffs with a value-added resource tax.
"Alkane Resources Ltd. is funding the Dubbo Zirconia project with nearby gold production."
Another noteworthy aspect of these measures is that a considerable percentage of REE exports from China are smuggled out of the country and that means lost tax revenues. China is trying to address those leaks. The new system requires that a license be issued on a shipment-by-shipment basis, but it's not quite clear yet what set of rules and regulations are applied internally or what paperwork is required. That was likely reflected in the lower-than-expected REE export numbers in January.
TMR: There's also some government-mandated consolidation happening in China's REE space. What is happening and why are those changes important?
GH: This has been going on for well over a year. Chinese authorities are consolidating the industry into six conglomerates, referred to as the "five plus one." The one is the large entity in northern China that used to be Baosteel, now called China Northern Rare Earth Group, which controls most of the country's light rare earth production. There are five other entities into which companies are tucked or subsumed. Basically, it's to gain further control of the industry by making the managers of the largest companies responsible for the activities of the companies further down the supply chain.
"Commerce Resources Corp. has developed a process to produce concentrate with a relatively high concentration of REEs."
In the last year China has closed many obsolete facilities in an effort to modernize and improve efficiency, as well as reduce illegal mining and smuggling. China is putting the groundwork in place to produce these materials, critical materials, in a way that prepares for higher prices. I would argue it's laid the groundwork for the long-term survival and prosperity of the Chinese rare earth industry in an era when pollution and environmental issues are growing more significant there.
TMR: What's next?
GH: The biggest question is: What happens as we transition away from a tariff, which until May could be anything from 15% to 25% on top of normal Chinese prices, to a value-added resource tax? All things being equal, prices of REE exports should stay about the same—it's the internal price that will go up because those end-users weren't used to paying that tax. And what will the impact of that be?
Once that's smoothed out, all signs are that prices will start to increase somewhat, but REE prices should in theory be the same whether you're using them in China or you're using them outside, with perhaps one or two exceptions like dysprosium and terbium. The rare earth industry in China is rapidly turning into supply chains that produce at a much higher standard for pollution and environmental control, and that means that there's also a potentially level playing field.
TMR: What's the likely impact on rare earth equities of these measures committed to by the Chinese government?
GH: There are two potential impacts, both of which, for companies trying to develop capacity outside of China, work in their favor. One, any time prices are likely to increase there are two potential reactions. If the prices go crazy—and we witnessed that in 2010–2011—demand goes down. But if prices go to a level just above the cost of production where there's a floor on the price that takes into account environmentally sound processing, then it becomes easier in theory to compete if you're going to produce REE in an environmentally sustainable manner. This should benefit the two projects that are up and running outside of China and the others that investors are most interested in.
Disclosure:
1) Brian Sylvester conducted this interview for Streetwise Reports LLC, publisher of The Gold Report, The Energy Report, The Life Sciences Report and The Mining Report, and provides ...
more