From Panic To Euphoria - Upward Reversal Or Just Correction?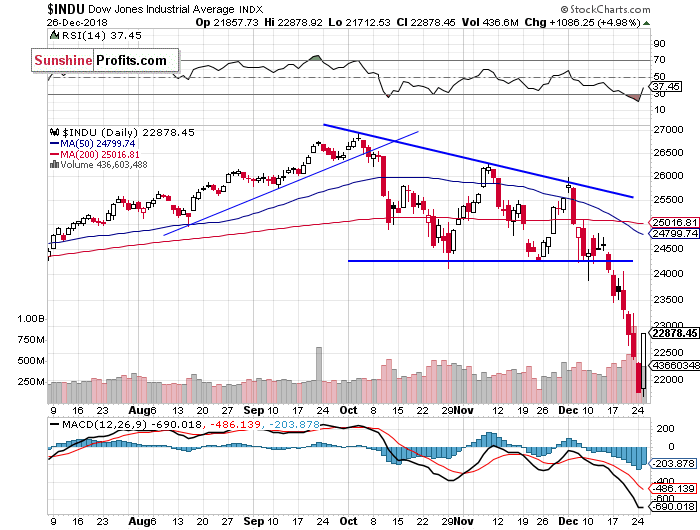 Japanese Nikkei Bouncing Above 20,000
Let's take a look at the Japanese Nikkei 225 index. It accelerated the downtrend this week, as it fell below 19,000 mark on Wednesday. Earlier the market broke below the two-month-long bear flag pattern. The nearest important level of resistance is now at around 20,350, marked by the recent support level: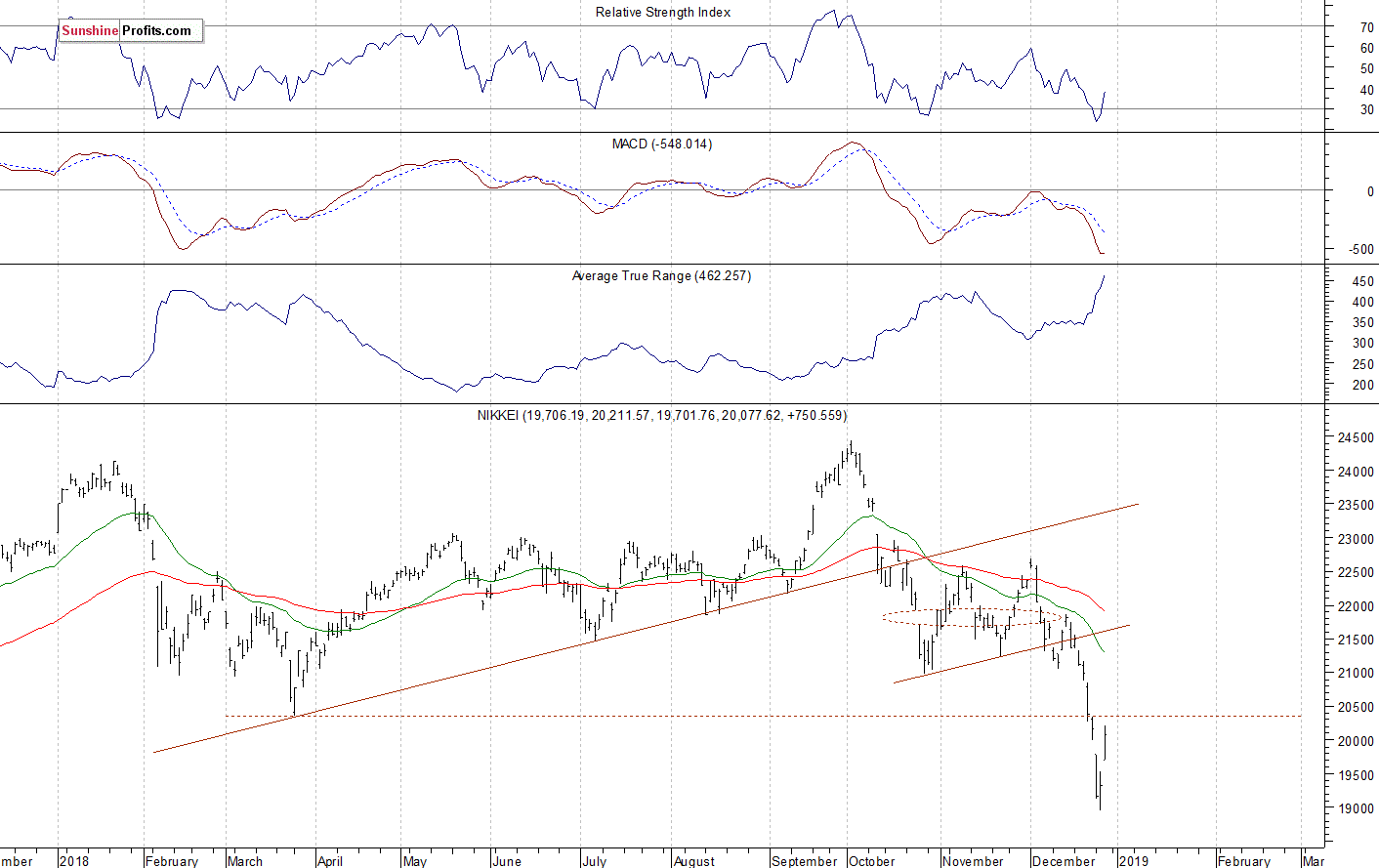 The S&P 500 index extended its downtrend on Wednesday, before reversing higher and gaining 5%. The broad stock market was more than 20% below its September's record high. Is this a new long-term bear market or just medium-term downward correction? For now, it looks like a correction. However, there have been no confirmed medium-term positive signals so far.
Concluding, the S&P 500 index will likely open lower today. We may see some more short-term volatility after Monday's panic-selling climax followed by yesterday's rally.