From Beaver Creek To Denver: A Journey Between Different Worlds
September's Precious Metals Summit at Beaver Creek, followed hard by the Denver Gold Forum, brought a huge chunk of the gold mining and investing community to Colorado. The Gold Report Publisher Jason Mallin heard firsthand about companies that were adding value, and how investors planned to shift focus for the remainder of 2014. In this Gold Reportroundup, we asked other experts in attendance for their takeaways from the proverbial mountaintop.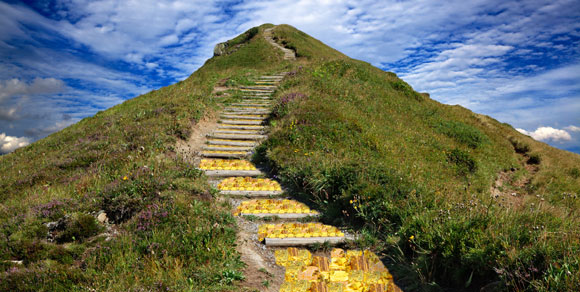 Despite a relatively low gold price, 2014 marked a banner year for the Precious Metals Summit in Beaver Creek, Colorado, observed The Gold Report Publisher Jason Mallin. It topped 2013 records for attendees and presenting companies by 20%. "Nonproducing companies are still confident they can bring projects online. By starting smaller or through a strategic acquisition, they are looking for cash flow as soon as possible," Mallin observed. Meanwhile, at the Denver Gold Forum, the producing gold companies were focused on the bottom line. "The majors are reducing greenfield exploration expenses as they focus on maximizing cash flow from current production assets."
Canaccord Genuity Analyst Joe Mazumdar noted a striking difference between the moods at the Precious Metals Summit and the Denver Gold Forum. Part of the emotional shift was timing. During the earlier conference, gold was trading at about $1,250 per ounce ($1,250/oz). By the time the Denver Gold Show closed its doors, gold had dropped 2% to $1,222/oz.
"Companies like Asanko Gold Inc. are in good shape to advance and develop their respective projects."
To put that in perspective, Mazumdar pointed out that gold is about flat year to date. But, more importantly, the Market Vectors Junior Gold Miners ETF (GDXJ:NYSE.MKT) is up 10–11%. "Investors seem to feel it's better to own the equity now than it is to own gold, which was not the case a couple of years ago," he said. "When gold was going up to $1,900/oz in Q3/11, it far outperformed equities. Perhaps people didn't believe gold would hold, and therefore the stocks are overvalued. Today, the overall thesis is that gold may have bottomed, which makes the equities potentially attractive. We are even seeing a premium for projects that make sense, with management teams that can deliver the goods."
Another reason for the difference in attitude could be the makeup of the companies attending the separate events, Mazumdar noted. The Precious Metals Summit is primarily composed of early- to advanced-stage exploration and development companies, whereas the Denver Gold Forum accommodates producing companies with larger market caps. Mazumdar found that well-funded development companies were in a much better position than companies having to produce at depressed commodity prices.
DISCLOSURE: JT Long conducted this interview for Streetwise Reports LLC, publisher of The Gold Report, The Energy Report, The Life Sciences ...
more