Four Exploration And Development Companies Rick Mills Believes Will Thrive In Tough Times
The four-year-long bear market in metals stocks has resulted in an historic opportunity for investors, says Rick Mills, the owner and host of Ahead of the Herd. In this interview with The Gold Report, he explains that gold and other metals must rise as supply falls, so that when the market finally turns, those companies that have continued to increase shareholder value will reward shareholders many-fold. And he highlights four companies poised to do just that.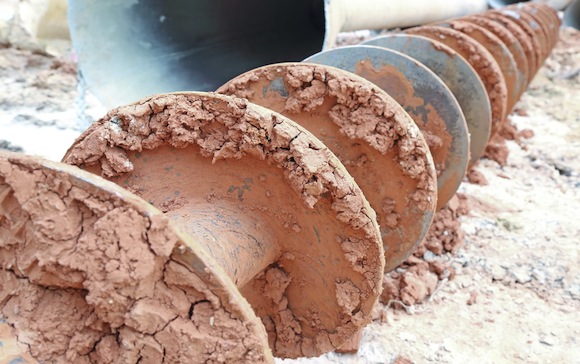 The Gold Report: Last month, the price of gold reached a five-year low near $1,140/ounce ($1,140/oz). Then it rose quickly to over $1,200/oz. Does this tell you the bottom is finally in?
Rick Mills: Gold will probably remain, in the short term, somewhere between $1,000/oz and $1,200/oz. Medium term, when people realize the Federal Reserve cannot raise interest rates and the global economy has serious problems, gold will rise.
TGR: The last time we spoke, you said, "Federal Reserve Chair Janet Yellen has more to do with the price of gold than anything else going on in the world today." That being the case, what do you make of her recent remarks about losing "patience" and raising interest rates?
RM: Yellen's impatience reflects a concern regarding low to zero inflation. If rising interest rates are needed to curb inflation, yet there is no inflation, why would Yellen raise rates?
If Yellen does raise rates, that will mean a continuing strong U.S. dollar, and that's not something I suspect the U.S. really wants to see considering the recent poor earnings statements from the S&P 500. They have been a disaster, and they're going to get worse as long as the dollar stays strong or gets stronger.
TGR: Over the past four years, metals stocks have performed poorly, even as we have seen enormous growth in the S&P 500 and the broader equity markets in general. Now we are seeing tremendous volatility in the equity markets, which has led some observers to suggest we have a bubble about to burst. What do you think?
"Kootenay Silver Inc. initial phase 2 assays position La Negra as one of the richest, near-surface, pure-silver plays in northwest Mexico in the past decade."
RM: The multinationals listed on the S&P 500 have a lot of overseas earnings, which now come in the form of much weaker currencies because of currency wars. When these earnings are brought home to the U.S., they are converted into U.S. dollars, resulting in the earnings rout I just mentioned. This will not stop as long as the U.S. dollar stays so strong, so I do see the S&P going south.
TGR: In January, you quoted Randgold Resources Ltd.'s (GOLD:NASDAQ; RRS:LSE) CEO Mark Bristow, "The gold mining industry [is] fundamentally broke at a gold price of $1,300/oz." If true, doesn't this mean that either the price rises above $1,300/oz, or most gold companies close shop?
RM: Absolutely. I have previously written regarding all-in sustaining costs (AISC), which is the new reporting metric for gold miners. AISC does not include costs such as project capital, dividends, working capital, taxes, financing and interest charges on debt, costs related to business combinations, asset acquisitions and asset disposals, and items needed to normalize earnings (i.e., stock options, charges for discontinued operations). With gold currently selling for US$1,200/oz, gold miners with AISCs as low as $1,000/oz are not making money, and this is not sustainable.
"North American Nickel Inc. is a well-funded, well-managed company with serious backers."
The producers have reacted to the collapse of the gold price by high-grading deposits, and the explorers have slashed their exploration budgets by 60%. High grading and cost-cutting will result in falling production and reserves.
TGR: Meanwhile, we have tremendous physical gold demand from Asia, and the central banks are buying and not selling gold. Doesn't the law of supply and demand tell us to expect a substantial increase in the price of bullion within the next two or three years?
Disclosure: Kevin Michael Grace conducted this interview for Streetwise Reports LLC, publisher of more