Forex Today: S&P 500 Ends Week At All-Time High
The benchmark U.S. equity index S&P 500 closed Thursday at an all-time high above the psychological round number at 4000. This suggests the index is likely to see yet higher prices over the coming days (SPX).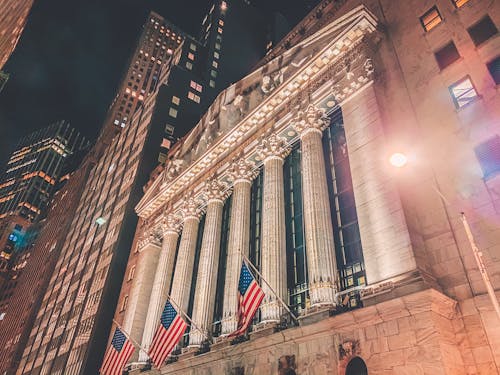 The U.S. dollar (UUP) remains the strongest major currency in the Forex market, while the euro (FXE) and the Japanese yen (FXY) are relatively the weakest. The British pound (FXB) is also relatively strong.
Although the U.S. non-farm payrolls data came in much stronger than expected last Friday, with almost 1 million new jobs created over the past month, the news has not boosted the U.S. dollar but has boosted stock markets especially U.S. stock markets. Stocks were also boosted by Tesla's report of record product deliveries during Q1 2021.
Bitcoin has retreated from recent highs close to the $60k level, suggesting the cryptocurrency is topping out.
The Forex market is likely to be quiet until the next Asian session due to the Easter holiday today which will see public holidays in most western countries.
New coronavirus cases are rising globally for the sixth consecutive week, and deaths also increased last week for the third week running after falling for months, signifying a rebound in the pandemic in areas where vaccinations are relatively absent. The increase is especially pronounced in Latin America (accounting for 42% of deaths) and Europe (accounting for 35% of deaths). The situation is particularly bad in Brazil which has suffered more than 66k deaths in March alone.
Total confirmed new coronavirus cases worldwide stand at over 131.9 million with an average case fatality rate of 2.17%.
The fastest progression in terms of immunizing a population against the coronavirus in all but the smallest states has been in Israel, which has fully vaccinated 53% of its entire population followed by the UAE at 22%. For most of the world, a vaccine remains distant. Progress remains slow in the hard-hit European Union with not one member state having yet immunized more than 10%.
The rate of new coronavirus infections appears to now be increasing most quickly in Andorra, Argentina, Austria, Azerbaijan, Bahamas, Bahrain, Bangladesh, Bosnia, Canada, Chile, Colombia, Croatia, Cuba, Cyprus, Djibouti, Egypt, Ethiopia, Greece, Iran, Japan, Kazakhstan, South Korea, Lithuania, Luxembourg, Mali, Mauritius, Netherlands, North Macedonia, Oman, Philippines, Poland, Qatar, Serbia, Slovenia, Switzerland, Tunisia, Turkey, Ukraine, Uruguay, the U.A.E. and the United States.
Disclaimer: DailyForex will not be held liable for any loss or damage resulting from reliance on the information contained within this website including market news, analysis, trading signals and ...
more