FOMC, Earnings & Delta: Weekly Nifty 9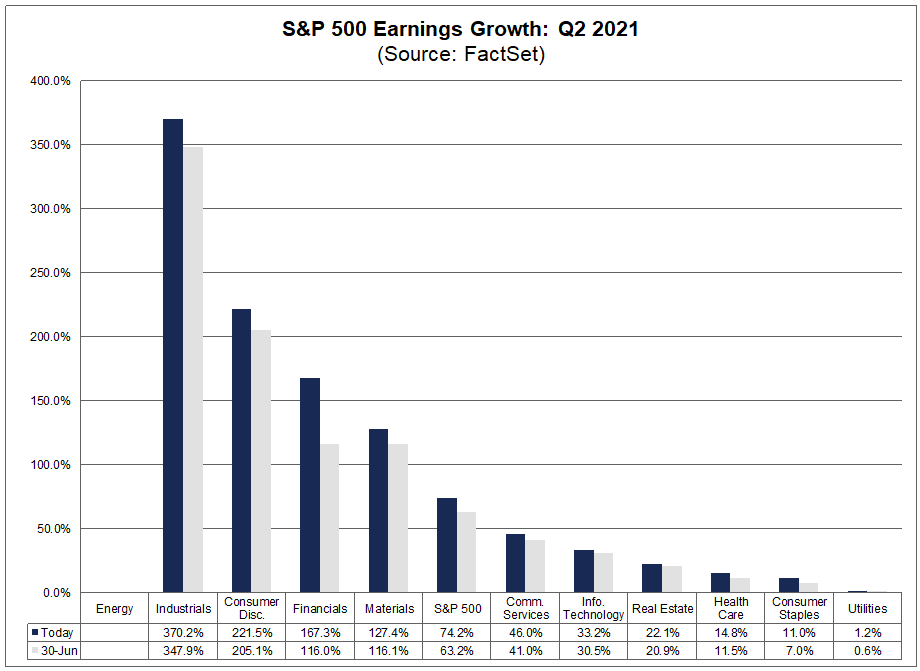 Just a heads-up, the current rate of EPS growth will not be the realized growth rate by the end of reporting season. Finom Group would anticipate another 8-12 percentage point rise in the quarterly EPS growth rate from here (82-86% YoY EPS growth).
Research Report Excerpt #9
Moreover, while the debate of market valuations is never-ending and tireless, it is always best to have a thesis as to why market valuations are elevated. The reality is that in a cap-weighted index, and if that index is more heavily weighted toward growth stocks, the index will favor the trend of the earnings growth in those growth stocks. For the last decade+, growth stocks have indeed delivered above and beyond the expected earnings growth, which has served to slowly grow the S&P 500's P/E multiple. If we subtracted the FAANG stocks, the P/E multiple would actually normalize toward 10-yr. average P/E multiple.
As we can see from the example above, with FAANMG, the S&P 500 P/E is right around 21.5X FWN12M EPS (Forward Next 12-months). If we subtract FAANMG it comes down to 18.9X FWN12M EPS. Ex-FAANMG would still express expanding P/E multiple over a 10 and 20-year period for the S&P 500, which is also what P/Es do given the quarterly rebalancing of the S&P 500 in favor of growth stocks, while the supply of shares dwindles over time.
There is a logical reason as to why the S&P 500 rebalances on a quarterly basis and is in favor of growth stocks. The index will perform that much better given such structural composition. Least we forget, there not making too many more of these growth stocks that are able to grow their revenues some 15-20% annually! Back in the Dotcom era, certainly, there were many that proposed to do so, but since then, that number has consistently shrunk.
Scarcity premium doesn't just apply to Bitcoin!
Why are growth stocks so expensive today? One reason is that there aren't many of them!!
During Dotcom period, nearly 1/2 of the market could have been classified as growth stocks, compared to a meager 67 today.
Scarcity creates a premium.
Disclaimer: The risk of loss in stock, stock/options, futures, futures/options, and forex trading is substantial, and site visitors and subscribers should consider whether trading these markets ...
more