Fed Under Pressure As US Inflation Climbs
Yet another big upside surprise for US inflation casts further doubt on the Fed's claim that this is all "transitory" and monetary policy can be left ultra-loose for the next three years. We expect to hear a shift in the Fed's language over the late summer.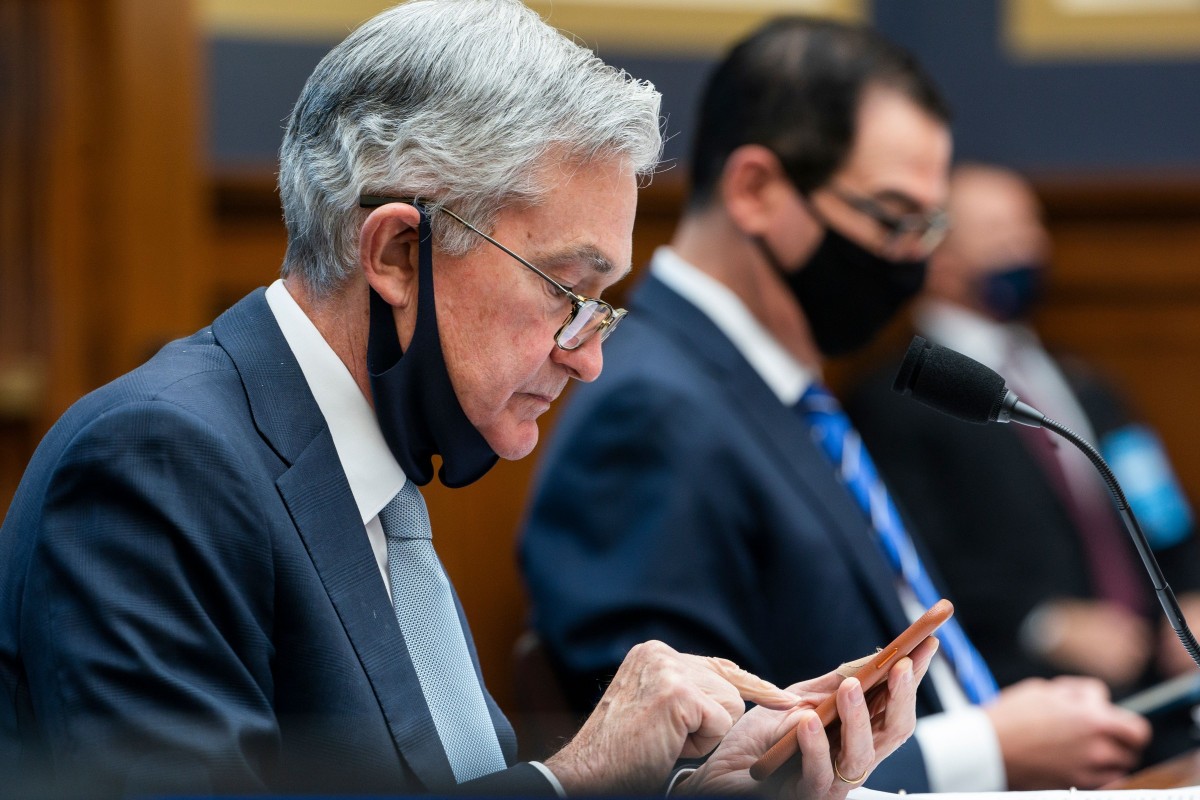 Inflation at 13-year high
US consumer price inflation jumped 0.6%MoM in May after recording 0.8% increases in April and 0.6% in March. Core inflation jumped even more, gaining 0.7%MoM after rising 0.9% in April. The market was expecting both components to rise 0.5%.
There were 0.3% or 0.4%MoM component readings throughout, suggesting broad inflation pressures while the bigger gains were once again seen in used car prices (7.3%MoM) and new vehicles up 1.6% - consumers have cash in their pockets and rental car companies are looking to rebuild fleets at a time when auto output is being constrained by component shortages. Meanwhile, apparel was up 1.2%, gasoline fell 0.7%MoM and medical care fell 0.1%.
In terms of the YoY rate, headline inflation rose to 5% from 4.2%. This is the highest reading since 2008 when inflation peaked at 5.6% on the back of oil prices rising above $140/barrel and gasoline averaging $4.11/gallon nationwide. Meanwhile the core (ex-food and energy) component hit 3.8%, which marks the fastest rate of price increases since 1993.
US annual inflation 1990-2021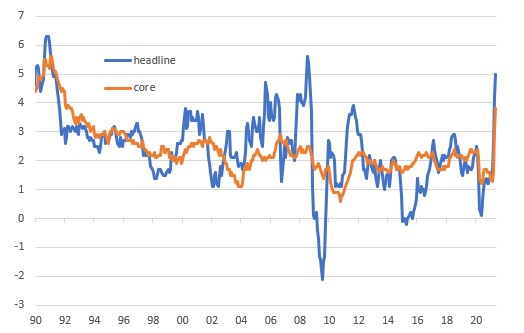 Source: Macrobond, ING
Probably at a peak, but the decline will be slow
Of course, the annual comparison is somewhat misleading right now. We are still comparing price levels in a vibrant re-opening economy with those from 12 months ago when the US was still largely in lockdown and many corporates were slashing prices to desperately generate cash flow.
The annual rates should start edging lower as we move through 3Q and the economic extreme of lockdown is no longer included in the calculation. Nonetheless, we are not as optimistic as the Federal Reserve in thinking this is purely "transitory" and we will quickly be back down to 2% and stay there.
Disclaimer: This publication has been prepared by the Economic and Financial Analysis Division of ING Bank N.V. ("ING") solely for information purposes without regard to any ...
more