Fed Hikes Inflation Outlook By 1%
Fed chair Jay Powell appeared slightly less confident at Wednesday's press conference. He acknowledged that their forecast of temporarily higher inflation might be wrong, and it was hard to say when it would moderate. He repeated his warning that, "forecasters have much to be humble about."
This humility must apply to the Fed. One of the most striking updates in the Summary of Economic Projections was the FOMC's upward revision to 2021 inflation, from 2% in March to 3% now. In his March press conference, Powell spoke about upward price pressures over the near term but assured there would be only "transient effects on inflation."
Clearly FOMC members were surprised by the inflation reports since then, hence the sharp upward revision. They're not good at forecasting — certainly no better than a below average private economist. But FOMC forecasts matter because monetary policy and the ongoing debt monetization are managed with reference to those forecasts of moderating inflation.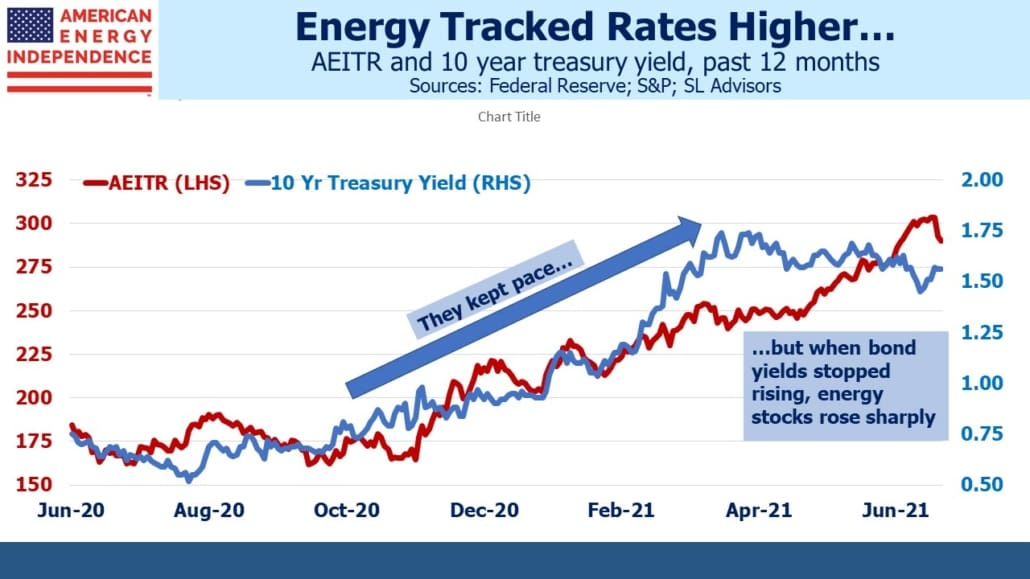 Powell often downplays the dot plots even while the media examines them in detail for comparison with interest rate futures. Seven out of 18 FOMC members expect at least one rate hike next year, up from four in March. The median of their 2023 forecasts is for two hikes, up from zero in March. Interestingly, the forecast ranges for inflation (2.0-2.2%) and unemployment (3.2-3.8%) for 2023 are both unchanged. Taken together, it looks as if the FOMC is slightly less comfortable with waiting for full employment before lift-off.
Prices for 2023 eurodollar futures adjusted down following the press conference, and now more closely reflect this new interest rate forecast. Three month Libor currently sits within the policy rate range, but when the Fed starts raising rates money market rates will probably build in a positive spread. The risk remains asymmetric but following last week's jump in yields the compelling risk/return on shorting has gone.