Fed Driven Bubble Destined To End Badly
The suggestion that the global financial system was in big trouble even before COVID-19 entered the picture and the pandemic has been used to shift blame and focus away from the governments and central banks that have failed us is full of merit. The situation we are witnessing is not from a failure of injecting enough liquidity into the system but that liquidity is being diverted from where it is needed. The idea more liquidity can make up for a solvency problem is unrealistic and turned failing companies into zombies.
The market has reached the point where profits are no longer required to generate a return on investment. Bubbles represent a major disconnect from reality. Companies borrow money extremely cheaply by issuing corporate bonds, use it for stock buybacks and shareholder dividends. thus furthering the disconnect between the value of stocks and the economy on Main Street.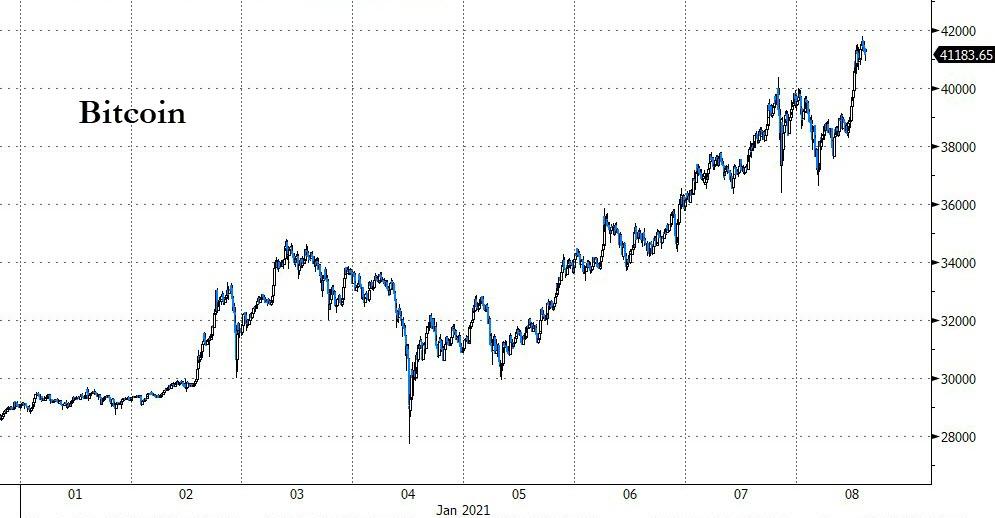 Bitcoin Is An Option To Fiat Currencies

While Nasdaq (QQQ) is banging out a new record high and Bitcoin (BITCOMP) also hitting all-time highs, much of the world remains locked-down due to the COVID pandemic. Much of what is happening on Main Street is being ignored. Much of bitcoin's surge is attributed to growing inflation expectations based on the debasement of currencies. The rise in stocks is also coupled to the expected future economic relief packages that will soon roll out of Congress.
Adding to our future economic woes is that the Feds easy policy strongly favors big business. This results in the destruction of many small and medium-sized concerns. This has caused inequality to surge during the rash of lockdowns. We are yet to see the massive toll people working from home will take on office buildings or the total devastation online shopping has unleashed upon retail property. The fact that many businesses cannot pay their rent or mortgage payments is a "lag time event " that will only show up over time.
Disclaimer: Please do your own due diligence before buying or selling any securities mentioned in this article. We do not warrant the completeness or accuracy of the content or data provided in ...
more