Facebook Sued By The US Federal Trade Commission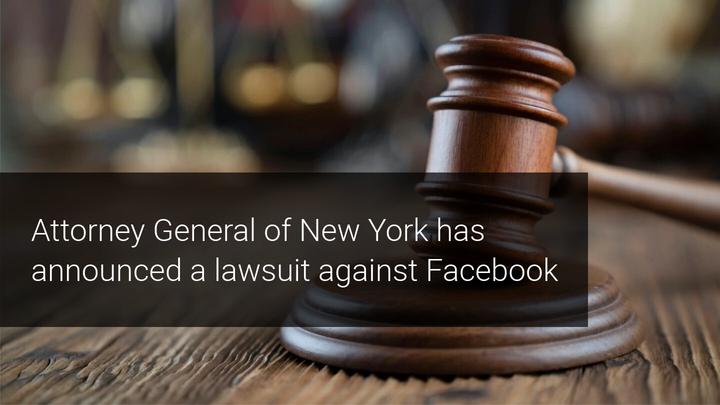 Last October, the United States Department of Justice sued Google (GOOGL) accusing the company of illegally using its market dominance to weaken its rivals. During the day yesterday, the Attorney General of New York announced a lawsuit against Facebook (FB) for maintaining a monopoly, in a joint lawsuit by the Federal Trade Commission and 48 of the 50 states that make up the United States.
This investigation has lasted more than 18 months and accuses the company chaired by Mark Zuckerberg of harming competition and exercising a monopoly after the purchase of Instagram and WhatsApp, asking the courts to force the social network to sell both companies and having to receive approval for future acquisitions, which would give exit difficulties to its liquidity.
It should be remembered:
Facebook bought Instagram in 2012 for 1 billion dollars
Two years later, it acquired WhatsApp for 19 billion dollars
This was done in an operation in which Facebook paid 4 billion in cash
The rest of the amount was paid in shares and both investments boosted Facebook both in its results and in its positioning
This led it to reach a value of more than 800 billion dollars.
Technically speaking, this demand could generate uncertainty, since legal battles tend to generate suspicions among investors. Facebook is currently in a lateral consolidation in a triangular shape with an upward bias (red), based on its moving averages of short and medium term (black and orange). After setting all-time highs on August 27, this uncertainty may push the price back.
Therefore, it is important to keep an eye on the price action over the next few days and see if it is able to sustain the lower band of this triangle formation. The loss of this level could cause its falls to shift to its moving average in red. The next level of support would be its previous maximum at around $224 a share.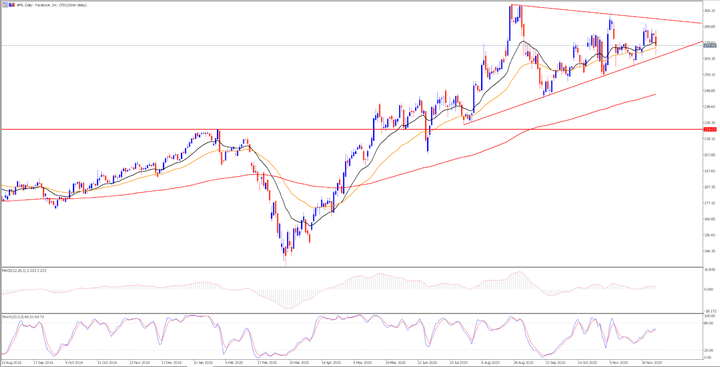 Source: Admiral Markets MetaTrader 5 Supreme Edition, Facebook daily chart (from July 30, 2019, to December 10, 2020).
Disclaimer: The given data provides additional information regarding all analysis, estimates, prognosis, forecasts or other similar assessments or information (hereinafter "Analysis") ...
more