European Investor Olivier Tielens: In A Sideways Gold Market, Explorers Offer The Most Upside
TM editors' note: This article discusses a penny stock and/or microcap. Such stocks are easily manipulated; do your own careful due diligence.
It is a wonderful thing for miners to increase production and cut costs, says private investor Olivier Tielens. Unfortunately, in today's market, producers are not getting great prices for their gold and silver. In this interview with The Gold Report, Tielens argues that investors with positions in explorers that make discoveries realize immediate and major gains. In addition, he names four juniors with a high likelihood of positive reratings in 2015.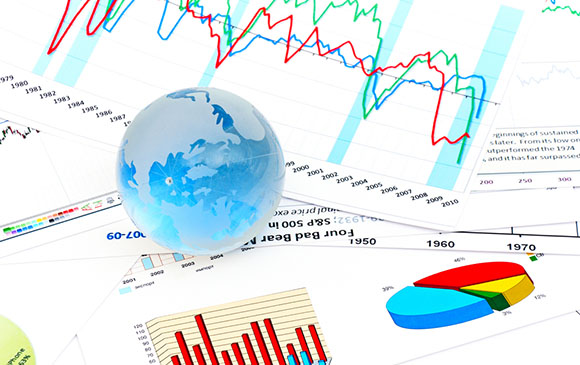 The Gold Report: After flirting with $1,300 per ounce ($1,300/oz) in January, gold has fallen to around $1,200/oz. What happened?
Olivier Tielens: Deflationary forces are still leading the game. There's a 50% chance that we may go to a new low, very probably the final bottom, and a 50% chance gold will trade throughout 2015 in a tight range.
TGR: A few years ago, gold rose tremendously after the U.S. Federal Reserve began quantitative easing (QE). Since then, further rounds of QE from the Fed and, more recently, massive QE from Japan and the European Union have not buoyed the price of gold. Why not?
OT: QE is not working. Europe is in a depression. The velocity of money continues to decrease and is now lower than for decades. People are hoarding cash, and that's deflationary. Zero and even negative interest rates continue, and that could help gold because even though gold doesn't pay interest, at least bullion owners aren't losing money by holding it.
Inflation will arrive after confidence in the central banks fades. Investors will then want out of the U.S. dollar and into gold. When will that happen? Nobody knows, but it always comes like a thief in the night. Or we could have another black swan event, but this is less likely than in 2008 because the powers that be have learned from that, and there is now so much liquidity in the system.
TGR: QE and zero interest rates are not helping gold, but they are highly correlated to growth in the broader equity markets, with the S&P 500 continuing to hit record highs. How long can this last?
OT: I can see the Dow Jones hitting 30,000. All that liquidity has to find a home. So I'm bullish on the broader equities.
TGR: So, if we haven't yet seen a bottom for gold bullion, would the same hold for gold equities?
OT: They go hand in hand. I told people at the Vancouver Resource Investment Conference last month that, despite the general bullishness, I was not particularly impressed by the equity gains following the end of tax-loss selling in December. One of the best leading indicators of the last 14 years since the bull market started was that a rise in shares always preceded a rise in bullion. So, if we had reached the bottom, gold producers should have realized much bigger share increases.
That said, the price of gold has increased. And the margins of the gold producers are rising for two reasons. First, the price of oil has been cut in half. Second, pretty much every currency has fallen against the U.S. dollar, and most of the world's gold is produced outside the U.S.
TGR: The gold-silver price ratio, which had been at around 65 for several years, recently advanced toward 80. It has now declined to about 71. What are the prospects for silver, and how will the gold-silver ratio change?
OT: I'm bullish on silver. Of course, most of those who are bullish on gold are bullish on all precious metals. But I think we are heading toward a bubble phase in gold, and when gold becomes too expensive, investors will buy silver instead.
Another reason to be bullish on silver is that it is both a monetary metal and an industrial metal. About 55–60% of silver is bought for industrial use. And industrial demand is pretty inelastic because the cost of silver in products is such a small part of total production costs.
Growth in the demand is to be expected in some segments of silver as an industrial metal, so the ratio of 55% of silver going to industrial applications will go on for the foreseeable future, which then doesn't leave too much for when investment demand comes back.
TGR: It has been the received wisdom for several years that institutional investors are not interested in gold and silver. Has this changed?
OT: I co-organized a gold conference in Brussels this month for the Belgian Federation of Financial Analysts. Allocation managers and chief economists of banks and brokerage houses were invited. James Turk of GoldMoney came from London. We had people that actually control a lot of money. In Europe, 99% of investors have never been in gold; they don't understand it. We got good feedback from the conference, as well as several interviews in the major business and financial magazines.
Disclosure:
1) Kevin Michael Grace conducted this interview for Streetwise Reports LLC, publisher of The Gold Report, The Energy Report, The Life Sciences Report and The Mining Report, and ...
more