Energy Shares Continues To Lead US Equity Sector Returns In 2021
On a trending basis, XLE's certainly looks strong. After bottoming in late-October, the fund has been rebounding – a revival that received a deeper level of technical support in December when the 50-day moving average moved decisively above the 200-day average for the first time in two years.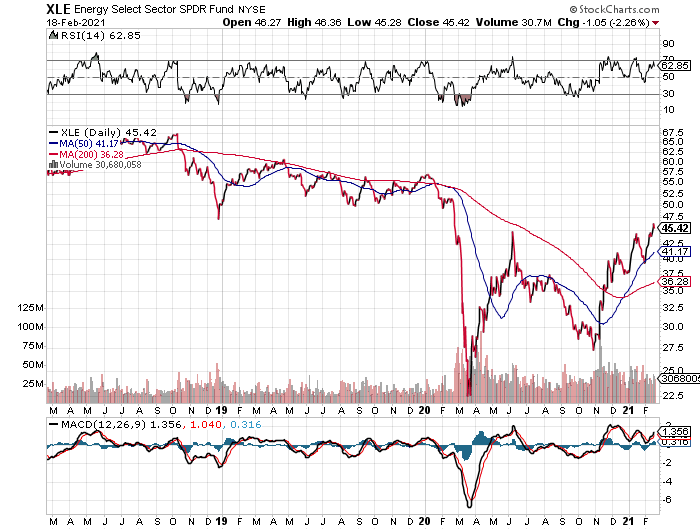 Alternative energy stocks continue to post strong year-to-date gains, too, but the sizzling bull run in this corner, which predates the rebound in conventional energy stocks a la XLE, appears due for a pullback. As an example, consider Invesco WilderHill Clean Energy (PBW), one of several ETF proxies for so-called green energy firms. PBW's rally over the past year has been as strong as it's been consistent, but there's a case for arguing that the rally has gone too far too fast.
PBW's recent retreat translates to a 14% drawdown, the deepest since June. With the fund hovering just above its 50-day moving average, additional selling in the days ahead may signal a higher risk for an extended correction. The good news: a pullback at this point would be healthy for PBW's longer-term outlook.
Meantime, with an increasingly crowded trade betting on energy's recovery overall, the sector's near-term outlook may be approaching the risky priced-for-perfection scenario.