Dow Jones Industrial Average Down 74 Points As Oil Prices Slump
Stock Futures Today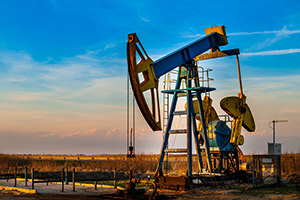 Dow Jones Industrial Average futures were down 74 points as oil prices slumped again over the Christmas holiday. Trading volumes are expected to remain low today with many markets around the globe closed, including exchanges in London, Ireland, Australia, and Canada.
On Thursday, the Dow closed at its best one-week performance since mid-November, despite falling 50 points during the holiday-shortened trading session. Nine of the 10 S&P sectors declined on Christmas Eve. The Dow, the Nasdaq, and the S&P 500 all finished the week up more than 2.5%, fueled by a rally in energy stocks and other beaten-down sectors like materials.
Top News in the Stock Market Today
The Stock Market Today: On Monday, the markets will face a light economic calendar, but one event is extremely important to watch this morning. Economists anticipate a continued contraction in the Dallas Fed manufacturing sector. This area of the nation is the heart of the U.S. energy sector, which remains under a severe crunch.
Star Wars Watch: Shares of Walt Disney Co. (NYSE: DIS) were moving up this morning on news that "Star Wars: The Force Awakens" has set a new record for sales. The film has surpassed an incredible $1 billion in global box-office receipts in the shortest amount of time – just 12 days – according to media research firm Rentrak. The film nearly doubled the old Christmas Day record set by "Sherlock Holmes" in 2009.
What Time Do Markets Close on New Year's Eve? As traders prepare for New Year's Day and the start of 2016, markets will close on Dec. 31 at their regular hour. The markets will be closed on Friday, Jan. 1, and regular trade will resume on Monday, Jan. 4.
Oil Outlook: Oil prices surged 9% last week as traders sought a price bottom after a statement by OPEC hinted that the world's largest oil cartel expects oil prices to rise over the next 18 months. However, prices cratered again this morning as WTI crude trades at a premium to Brent. December WTI prices were down 3.2% at $36.86 per barrel. Meanwhile, Brent oil crude – priced in London – was off 2.4% at $36.97.
Earnings Outlook: No major U.S. companies report earnings on Monday.