Diffusion Pharmaceuticals Takes Aim At Brain Cancer: CEO David Kalergis
It takes extraordinary dexterity to execute a strategic merger, and then to take first steps toward positioning a new molecular entity for a Phase 3 drug trial and potential partnership with a big pharma. That's exactly the inflection point at which Diffusion Pharmaceuticals Inc. finds itself, says CEO David Kalergis. In this interview with The Life Sciences Report, Kalergis lays out Diffusion's plan for pivotal development of its treatment for primary brain cancer, which could drive the company's market cap to valuations that would bring huge upside to investors if successful.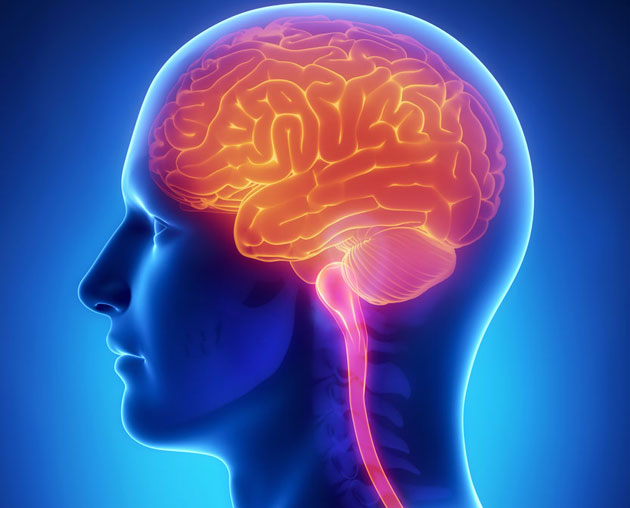 Management Q&A: View From the Top
The Life Sciences Report: Diffusion Pharmaceuticals Inc. (DFFN:OTCQX) was a privately held company. In January 2016, you completed a reverse merger with RestorGenex Corp., and got a new ticker that fits your company's name quite well. Can you describe that process?
David Kalergis: RestorGenex was an active, forward-moving biotech company that had made a strategic decision to get involved with a company with a more advanced pipeline—a company like us. Its board of directors decided to enhance shareholder value with later-stage assets. In the end, we, the private company, acquired RestorGenex, the public company, hence a reverse merger. Right after the merger, we at Diffusion controlled about 86% of the company, and the former RestorGenex shareholders controlled about 14%.
TLSR: What led up to this reverse merger?
DK: It started last July, when we had a positive readout of data in a Phase 2 clinical trial (NCT01465347) in newly diagnosed patients with high-grade primary brain cancer, glioblastoma multiforme (GBM). The data supported our hypothesis that our drug, trans sodium crocetinate (TSC), could safely extend survival in these patients. We went to the FDA for an end-of-Phase 2 meeting in August 2015, presented the data and got a positive response. We agreed on a single-study design that would support registration of TSC. That was a milestone: After that, we saw life science investors taking another look at us.
Shortly after that meeting with the FDA, we got a call from an investment banker who had been following Diffusion. He had not moved forward because he wanted to see the Phase 2 data and hear what the FDA had to say about it. Upon hearing the data looked good and that we had a successful FDA meeting, he proposed a deal by which we could very quickly become public by acquiring another biotech company through a reverse merger.
The merger brought about $8.5 million ($8.5M) in cash to our balance sheet, and also brought in several interesting drug candidate assets. We—the original Diffusion shareholders—have taken over the board of directors and management of the company.
TLSR: Investment bankers can make going public easier because they can match parties for this kind of transaction. Did that make this reverse merger an easier process than doing an initial public offering (IPO)?
DK: I don't think you can ever characterize going public with a merger as easy, but I do think that it was more streamlined than the alternative methods for us, and it certainly was faster. In this case, the investment banker was out there keeping his ear to the ground and his eyes open, and he saw the opportunity to make a match. Just a few months later, we became a publicly traded company.
"The FDA took a look at the 36% increase in overall survival at two years, combined with the lack of adverse events attributable to our drug, and agreed to allow us to enter Phase 3."
One more positive thing about this reverse merger: We didn't have to worry as much about the state of the market to get our deal done and to get shares public. Market conditions were depressed at the beginning of January, and we would have been dependent on what the stock market would be doing on any given day if we had gone the traditional IPO route.
TLSR: While anything you found interesting in the RestorGenex pipeline will probably take a back seat to your current lead candidate, TSC, is there anything you like from that acquisition?
DK: Yes, there is. I hate to use the expression "back seat," but our focus does need to be on our more advanced programs. I wish we had all the resources in the world to develop some of the other interesting things we now own.
There is a preclinical drug in the RestorGenex pipeline called RES-529. It is a very interesting molecule that targets the Pi3K/Akt/mTOR signaling pathway, and it too is targeted at brain cancer, which is a happy coincidence. RES-529 is early stage, but we think it could have synergies with our brain cancer platform. Like TSC, RES-529 can penetrate the blood-brain barrier. It's just a question of amassing the resources to advance this program.
Disclosure:
1) Dr. George S. Mack conducted this interview for Streetwise Reports LLC, publisher of more