Dick's Sporting Falls After Reporting Q2 Results, Under Armour Sales Decline
Dick's Sporting (DKS) is dropping after reporting second-quarter earnings and noting "continued significant declines in Under Armour (UA, UAA) sales".
EARNINGS: On Wednesday, Dick's Sporting reported Q2 earnings per share of $1.20 on revenue of $2.18B, which compared to analyst estimates of $1.06 and $2.24B, respectively. In addition, the company said adjusted for the calendar shift due to the 53rd week in 2017, consolidated same-store sales decreased 4% on a 13-week to 13-week comparable basis. Based on an unshifted calendar, consolidated same-store sales for Q2 decreased 1.9%.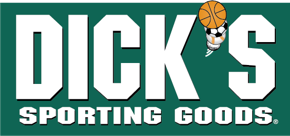 GUIDANCE: Dick's Sporting also raised its fiscal year 2018 EPS view to $3.02-$3.20 from $2.92-$3.12, which compared to analyst estimates of $3.09. The company expects consolidated same-store sales to decline 3% to 4% on a 52-week to 52-week comparative basis.
CEO COMMENTS: "As we continue to focus on driving profitable sales, we are very pleased with our strong gross margin improvement. An improved product cycle, fewer promotions, and a favorable product mix contributed to the overall strength in our merchandise margin", said CEO Edward Stack, in the earnings release. "We delivered double-digit growth in eCommerce, private brands, and athletic apparel excluding Under Armour, however, as expected, sales were impacted by the strategic decisions we made regarding the slow growth, low margin hunt and electronics businesses, which accounted for nearly half of our comp decline. In addition, we experienced continued significant declines in Under Armour sales as a result of their decision to expand distribution. We are very confident our sales trajectory will improve next year as these headwinds are expected to subside". On the company's Q2 conference call Stack added, "We remain pleased with the improved product we're seeing from many of our key partners and private brands, and are optimistic about the pipeline as we look to the second half of the year and into 2019. We also continue to be enthusiastic about the product improvements we're seeing from Under Armour, particularly the innovation they're delivering with the hover shoe as well as foundational core products such as cold gear and compression".
Disclaimer: TheFly's news is intended for informational purposes only and does not claim to be actionable for investment decisions. Read more at more