Dear Young Old Friend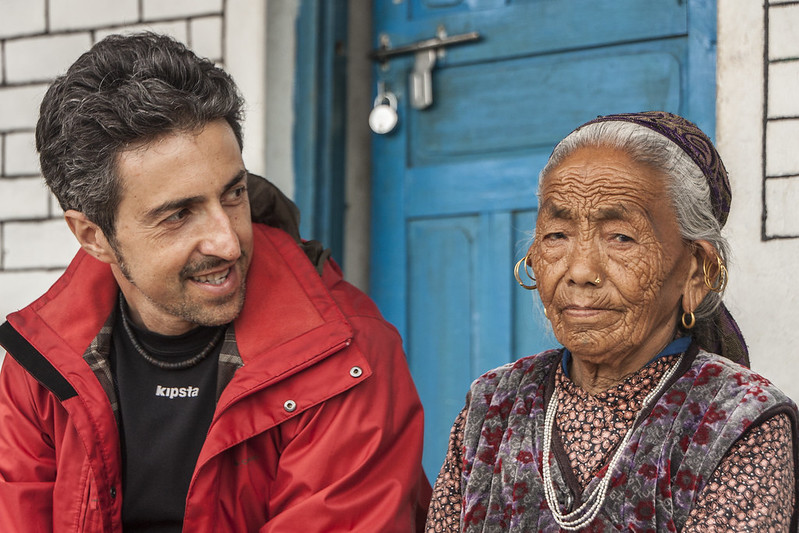 Posted on 21 March 2021 by David Merkel
Photo Credit: Davide Mauro || It is good to have relationships that transcend generational divides
Here is a comment from an old friend of mine who I knew when he was young.
I'm curious how your model works to claim that SPY is priced to grow 0.54% per year for the next 10 years. You may be going off the historical ~7% average annualized returns, but everyone knows past performance is no indicator of future performance. A few things…

1) yes, valuations in SPY are high. But you have to remember that SPY is market cap weighted, so somewhere around a quarter of the total balance is concentrated in high growth tech stocks (FAANG, etc).

2) getting into high growth tech stocks, yes valuations are through the roof. But so are the year over year revenue and EPS growth of these companies. This is a distinct difference from the dot com bubble. And this gets me into

3) the information revolution is the single greatest industrial/technological revolution since possibly the railroad, or steel, or the assembly line. In the history of SPY (at least since the 1900s when we had exchanges and a central bank) we have not had a truly transformative industrial revolution. We are still in the early phases of history here. And finally

4) 2020 was the swiftest recovery from a bear market in history. Year over year GDP growth went from negative 2% to a projected +6% in 2021. Stocks went from lows of -30% to record highs. This is clearly due to swift and competent action from the fed (injecting liquidity into the markets, keeping interest rates low, quantitative easing) and the government (leveraging historically cheap debt to deliver fiscal stimulus rapidly).

I truly believe it was lessons learned from the past – in the Great Depression, in the subprime crisis, and others – that kept this from being a major covid-induced market meltdown and recession. We now have over a century of fiscal, monetary and regulatory experience to keep markets operating smoothly. In summary, past returns do not take away from the fact that there is plenty, plenty, plenty of reason to be optimistic about the next 10 years.

Estimating Future Stock Returns, December 2020 Update
Disclaimer: David Merkel is an investment professional, and like every investment professional, he makes mistakes. David encourages you to do your own independent "due diligence" on ...
more