Crude Oil After November's Declines
November was the worst month for oil bulls since July 2016. Over the past few weeks, the price of black gold has dived deeply, sometimes dropping even under the barrier of $50. What impact did this price action have on the long-, medium- and short-term picture of the commodity?
Let's start today's alert with the long-term chart (charts courtesy of http://stockcharts.com).
(Click on image to enlarge)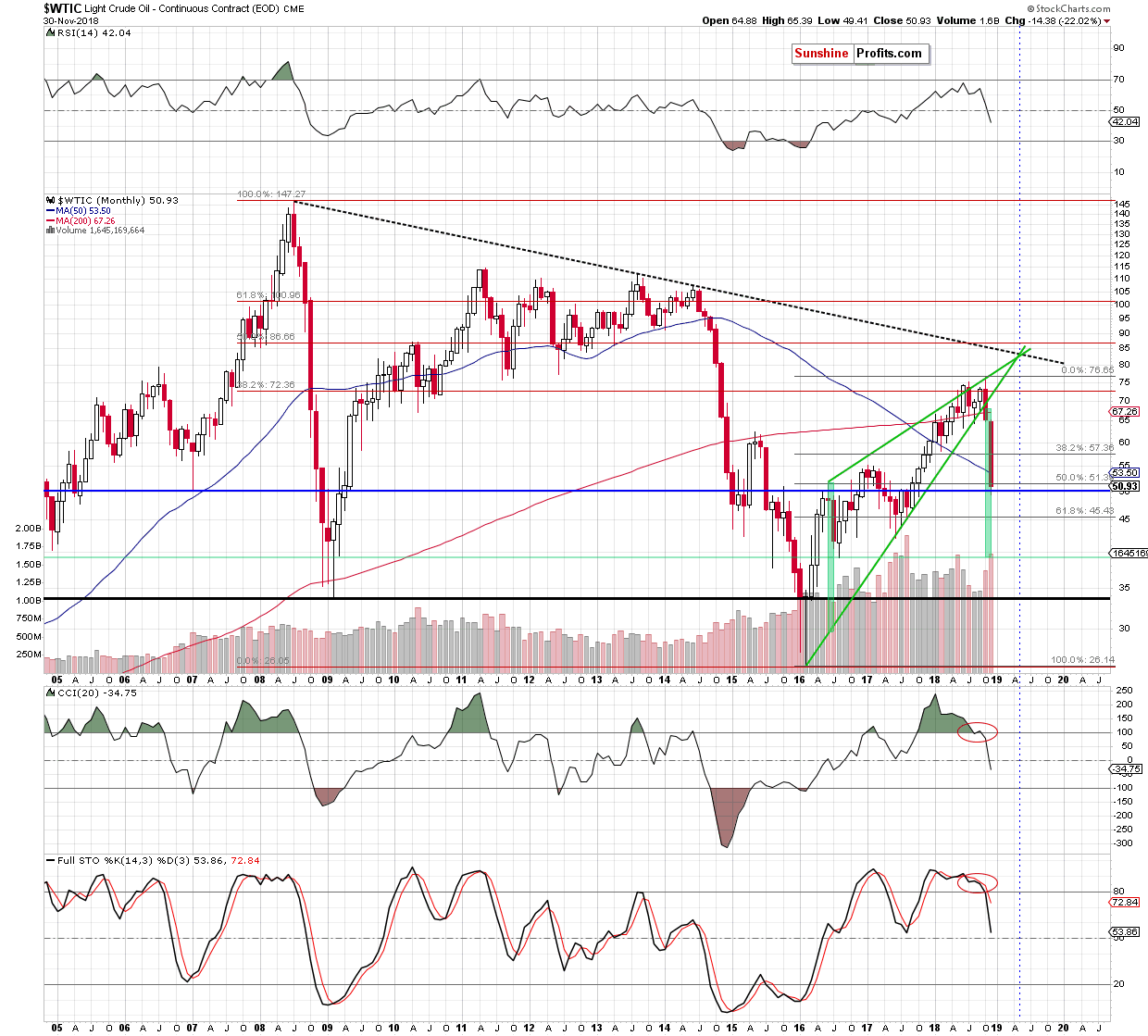 Looking at the above chat, we see that October's breakdown under the lower border of the green wedge, encouraged oil bears to show their claws. Thanks to their attack, the price of light crude not only declined below the 38.2% or 50% Fibonacci retracements, but also under the 50-month moving average and the barrier of $50.
From today's point of view, we see that oil bulls managed to trigger a rebound before the month's closure, which saved them from the breakdown below the above-mentioned psychologically important level of $50.
Nevertheless, size of the last week's volume was huge, which confirms the sellers' strength and their involvement in the November's correction. Additionally, the sell signals generated by the monthly indicators remain in the cards, suggesting that the worst might be still ahead of the buyers.
Are there any positive technical factors on the horizon that can save the bull's skins? Let's take a closer look at the medium-term chart.
(Click on image to enlarge)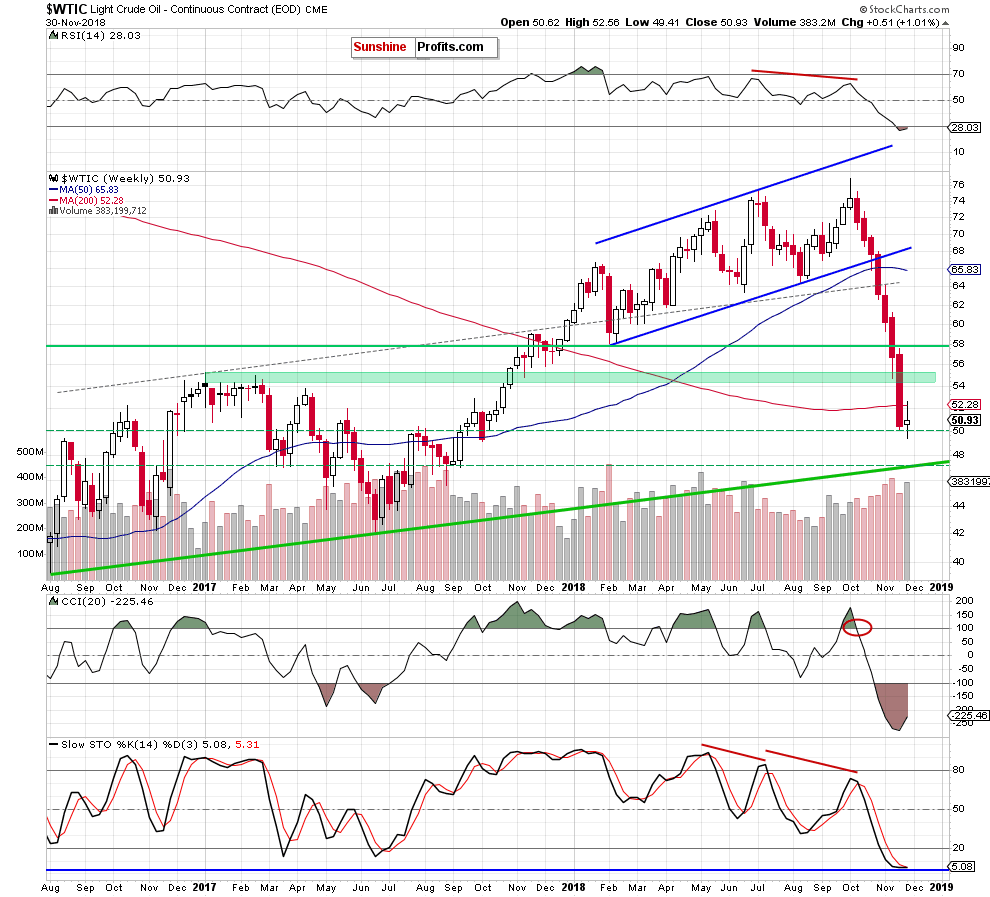 From this perspective, we see that although the buyers closed the previous week above the barrier of $50, the price of the commodity is still trading under the previously-broken 200-week moving average, which doesn't look encouraging from the bulls' point of view.
Why? We think that the best answer to this question will be the quote from our Tuesday's alert:
(…) Such price action suggests that we could see nothing more than a verification of the earlier breakdown under this support. If this is the case, the price of light crude will likely move lower once again and test the recent lows, the barrier of $50 or even the support area created by the 76.4% and the 78.6% Fibonacci retracements (marked on the daily chart (…) with the green horizontal dashed lines) in the following days.