CPI Surprise
The CPI came in slightly above Bloomberg consensus (2.6% vs 2.5%) and above the WSJ April survey consensus (shown below).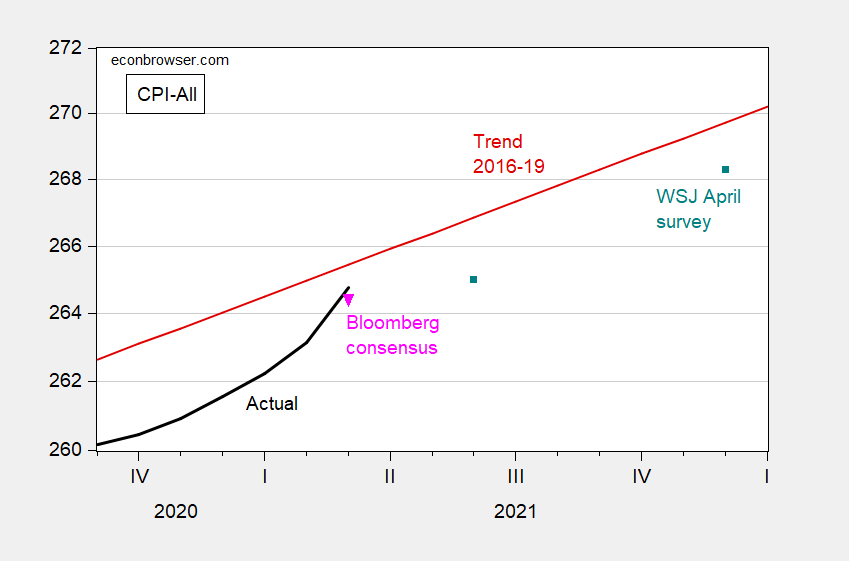 Figure 1: CPI All urban (blue), Bloomberg consensus as of 4/12 (pink inverted triangle), WSJ April survey mean implied by forecasted inflation rate (teal square), and 2016-19 trend line (red), all on a log scale. Source: BLS via FRED, Bloomberg, WSJ April survey, and author's calculations.
In other words, the March release is above the path implied by the WSJ survey that had only been taken a week or so earlier.
That being said, there is barely a blip in markets showing an increase in inflation expectations.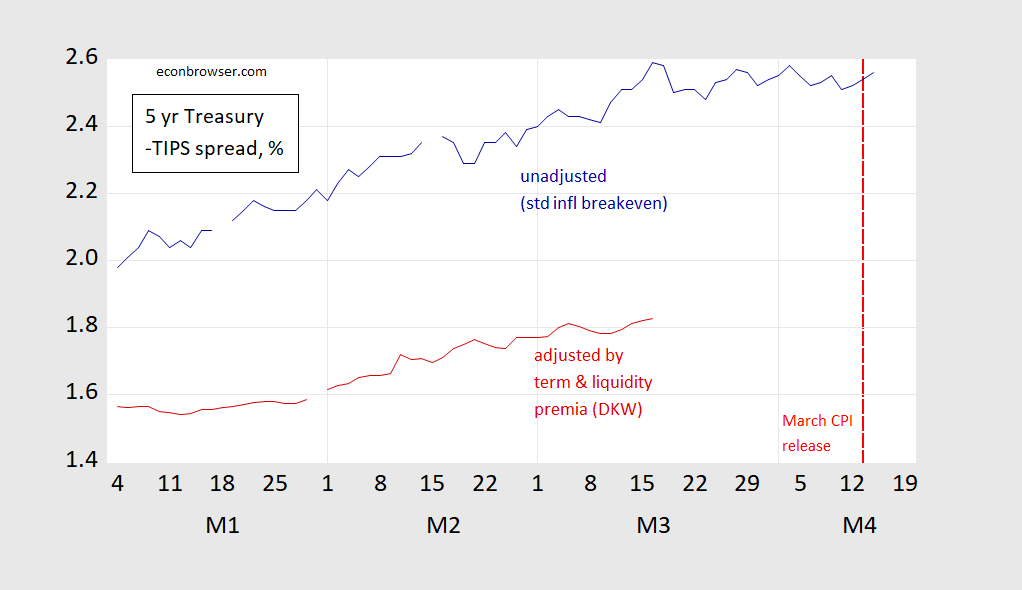 Figure 2. Five-year inflation breakeven calculated as five-year Treasury yield minus five-year TIPS yield (blue), five-year breakeven adjusted by term premium and liquidity premium per DKW, all in %. Red dashed line at 4/13, CPI release date. Source: FRB via FRED, KWW following D'amico, Kim and Wei (DKW), and author's calculations.
Torsten Slok (Apollo Global Management) writes today:
Inflation for March came in at 2.6%, and the most likely scenario is that inflation in the second half of this year will move below 2% again. That is also what the consensus expects.

But there is a 25% probability that we will see a substantial overshoot where inflation will be above 2.2% for the rest of 2021.

One particularly troubling aspect of the inflation outlook is the fact that a very high number of companies are saying that they are planning to raise prices of the products they are selling