Chris Mancini's High-Quality Gold Miners That Have Positioned Themselves Well In The Downturn
TM editors' note: This article discusses a penny stock and/or microcap. Such stocks are easily manipulated; do your own careful due diligence.
Chris Mancini, an analyst with the Gabelli Gold Fund, is confident that gold's day will come, perhaps as soon as 2016. He argues that the decline of confidence in paper currencies is inevitable and that the Federal Reserve is fast running out of ways to prop up the U.S. dollar. In this interview with The Gold Report, Mancini advises investors to go for the best of the best: gold miners with cash flow, great balance sheets, low costs and good management. And he also highlights several companies that are unloved now but will become so when the gold price rises.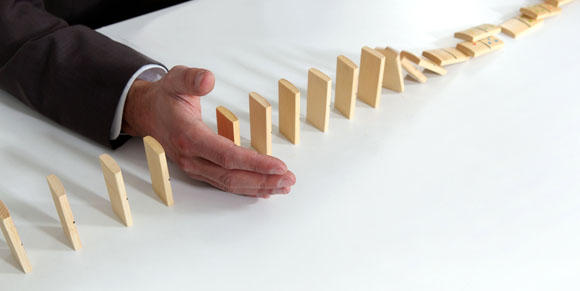 The Gold Report: The U.S. Federal Reserve has downgraded its forecasts for both economic growth and inflation. That being the case, why would it raise interest rates?
Chris Mancini: There's a certain contingent in the Fed that believes that its zero interest monetary policy might result in adverse consequences going forward. This contingent is dead set on raising rates and trying to get back to some level of normalcy in interest-rate policy.
TGR: There's a school of thought that holds that the U.S. economy has become addicted to cheap money. What's your view?
CM: There's no question that much of U.S. economic growth in recent years is due to very low interest rates. The average interest rate on auto loans is the lowest ever. That obviously spurs auto sales. The rates charged for federally subsidized student loans are close to historic lows. That spurs demand for college and university courses. And even though the housing industry is still struggling with an inventory glut, the 30-year mortgage rate of 3.75% spurs demand for housing.
So, I think that if interest rates do rise, there's a good chance that the economy will slow, and there will be a panicked reaction from the stock market.
TGR: Despite this soft recovery, the equity markets have never been stronger. Why has this happened?
CM: It's another function of low interest rates. If you keep your money in the bank, you're getting zero percent and thus losing money on a real basis. This has forced savers into other asset classes. And money is flooding into America from all over the world because, compared to, say, the Eurozone and Japan, which are struggling with deflation, the U.S. economy looks pretty good.
TGR: Is an economy that punishes savers sustainable?
CM: It's sustainable until it's not. Asset prices continue to increase greatly, and at some point people will start to realize that the value of money is not what it seems. That will lead to a crisis of confidence and, eventually, to the deterioration of the monetary system. The question is when. And I don't know the answer to that.
TGR: Should an interest rate hike backfire, could we see the return of quantitative easing (QE)?
CM: If the economy slows after a rate hike, I think the first thing the Fed will do is to lower rates to zero again. And if that doesn't kick start the economy, which it probably won't, there's a good chance we will get QE4.
TGR: You've argued that "Paper speculators in the gold futures market have been a more important factor in determining the movement of the gold price this year than has physical demand from gold consumers." Does the speculation depress the gold price?
CM: On certain days it definitely does. Days when the shorts come back in and when the speculative longs take their positions off. But speculation can also lead to a higher gold price. For instance, when gold went to $1,300 per ounce ($1,300/oz) at the beginning of this year, I think a lot of this rise was due to speculators putting longs on and covering their huge short positions.
TGR: Aren't these speculators flirting with disaster?
CM: We have recently seen huge moves up or down in the gold price in the space of minutes. That tells me that speculators who are using leverage are making moves to avoid being wiped out.
TGR: Physical gold demand from Asia and from central banks remains strong. Are we getting close to the point where, as you put it, "Rock will beat paper?"
CM: That will happen when Americans lose hope in the ability of the Fed to direct economic policy and buy gold again, whether in physical form or more likely in the physically backed exchange-traded funds like SPDR Gold Shares (GLD:NYSEArca). That's what happened in 2011, when the gold price topped $1,900/oz.
TGR: What's your gold price forecast for 2015?
CM: I expect it will trade in the $1,200–1,300/oz range. There's a very good chance 2016 could be a much better year for gold, especially if the Fed lowers interest rates again and embarks on QE4.
Disclosure:
1) Kevin Michael Grace conducted this interview for Streetwise Reports LLC, publisher of The Gold Report, The Energy Report, The Life Sciences Report and The Mining Report, and ...
more