China Has No Choice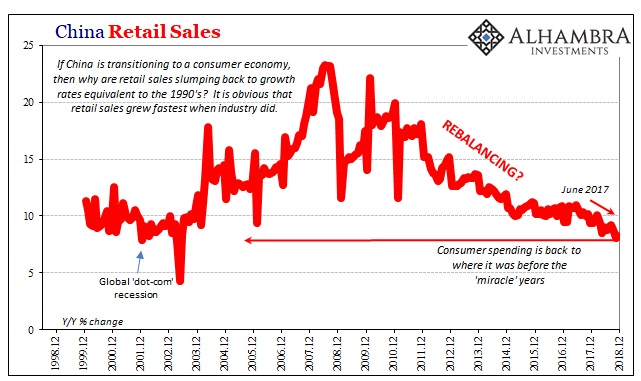 Li warned:
China will face a graver and more complicated environment as well as risks and challenges that are greater in number and size. China must be fully prepared for a tough struggle.
This is not a new theme except if you have been listening exclusively to the wishful thinking of Western Economists and central bankers. Since the 19th Communist Party Congress (the political apparatus, a separate entity from the National People's Congress) held in October 2017, government officials have been consistent about this "tough struggle." There never was globally synchronized growth at least not at a level that would meaningfully change the world's economic circumstance.
Behind everything is the same thing. Keynes was right. Inflation is one monetary evil, but its twin is far, far worse. At least with inflation things are moving, Chinese peasants are progressed up into the middle class even if it is more expensive when they get there.
Deflation, however, is when everything stops; Dante's Hell was freezing cold. It doesn't have to be all at once like in the early thirties, this can be a prolonged affair dragging out across more years than anyone cares to remember. The frog isn't being slowly boiled, it is being progressively frozen. It is now almost completely frigid, too cold to be able to leap out of the icy water. Stuck here without any other options, it must conserve its energy as best it can and hope that it can somehow survive.
If given a choice, you pick the heat of high inflation over this every day of the week; until you realize it isn't your choice. It never really was.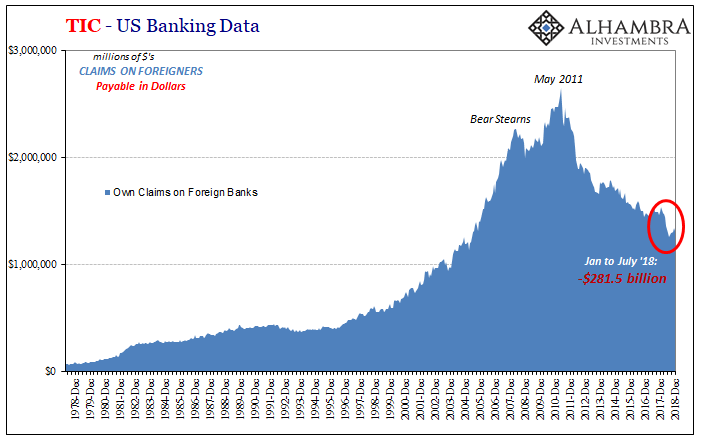 Disclosure: This material has been distributed for informational purposes only. It is the opinion of the author and should not be considered as investment advice or a recommendation of any ...
more