Check This Before You Enter
Markets have their eyes on key levels from earlier this week, but with such strong runs this afternoon, we better choose our entries and exits wisely on Thursday…
Which is why I always check this before I pull the trigger – are you ready?
Crude Oil Ran Back to the Highs, Now What?
Crude Oil is bullish with a strong run higher to finish today's session, but look closer and you can see we've tested multiple resistance levels from earlier this week, which tells me to wait for a pullback before I start buying.
Knowing this, I can see three clear support areas ready to be bought with the right entry set-up tomorrow morning.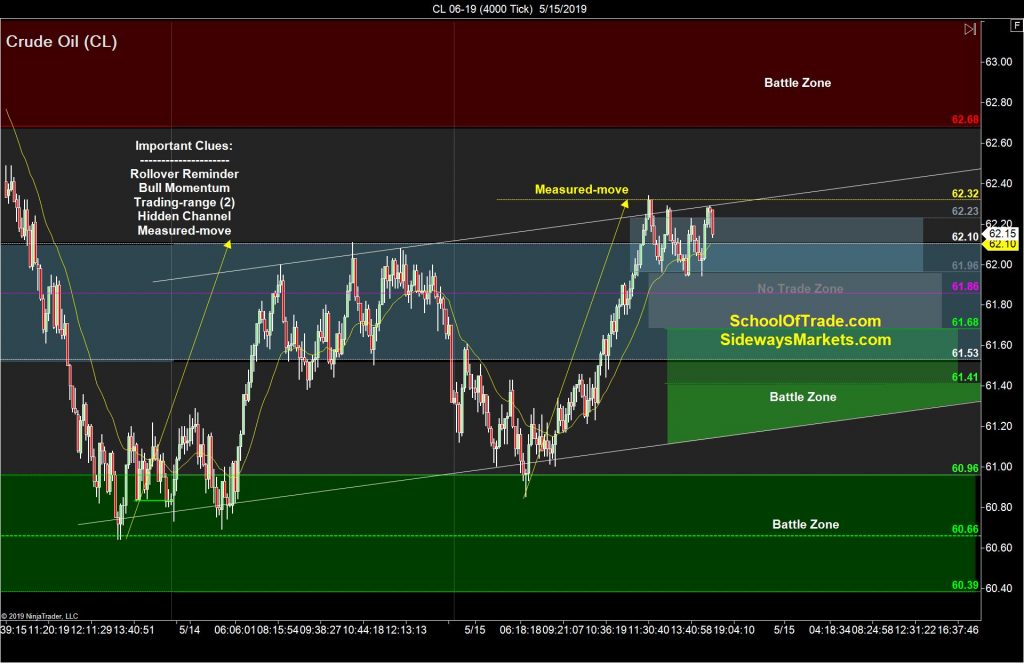 E-Mini S&P Wants the Symmetry Target
E-Mini S&P is bullish with a strong spike higher, but we're getting a little close to the measured-move target overhead, so my plan is to wait for a pullback and look to buy into the stops of the counter-trend sellers.
And keep in mind, that gap from Monday morning is taunting us to get filled tomorrow, but we can't force it, we need the right set-up.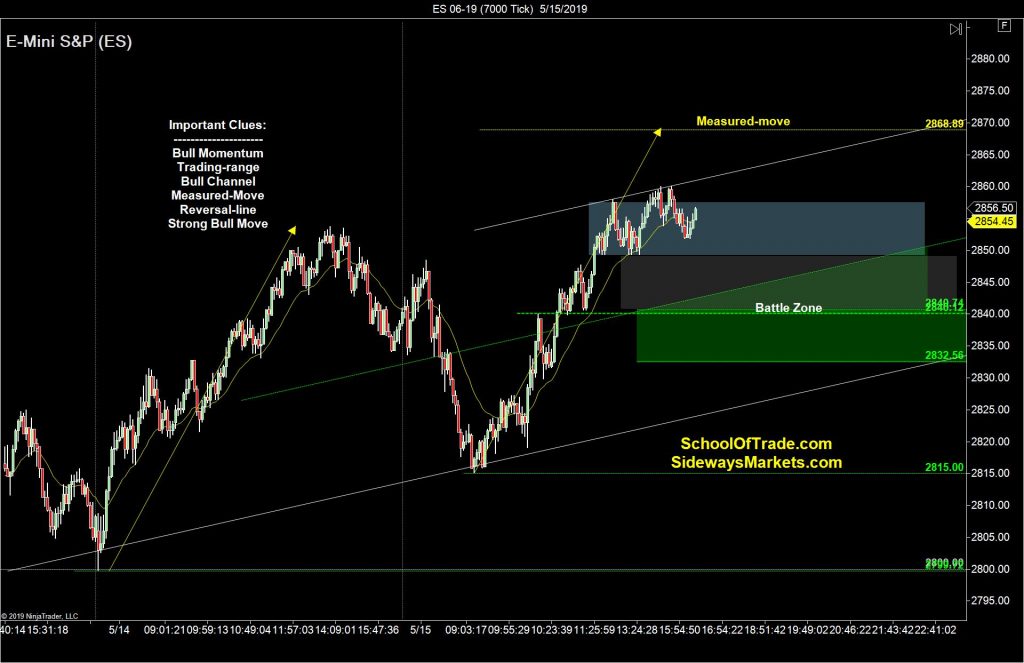 Nasdaq Has Its Eye on the Gap Fill
Nasdaq is bullish with a Spike & Channel pattern running higher, and I'm sure the bulls can taste the "gap fill" from Monday morning, but look closer and we're sitting right at the measured-move resistance.
Knowing this, a more reliable strategy will be to wait for a pullback to the mid-line of the weekly channel, looking for buying opportunities into the stops of the short-sellers chasing the market lower.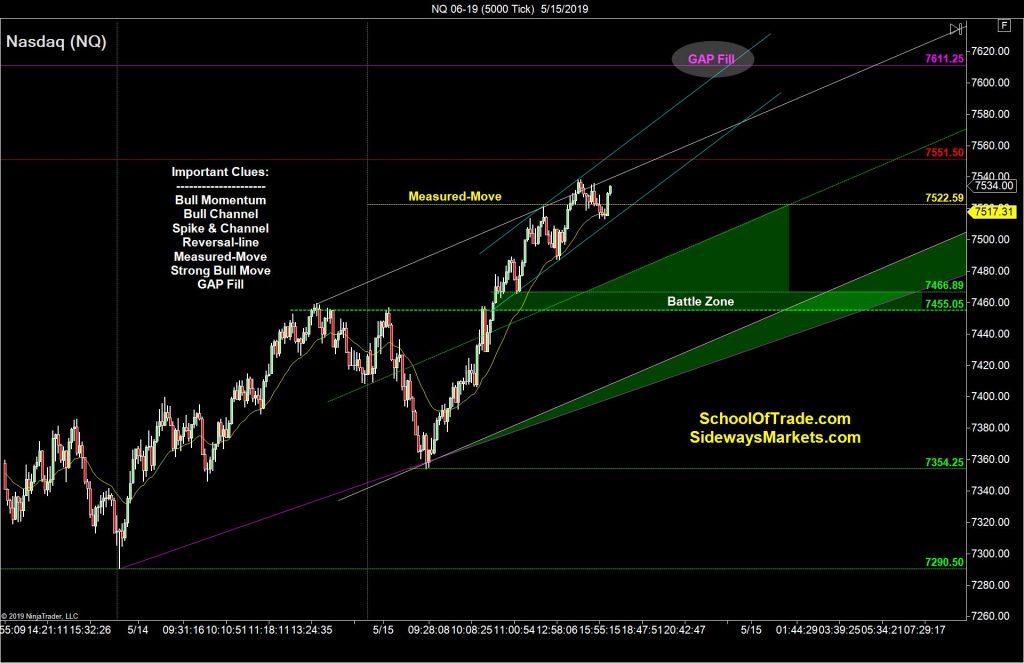 Gold is Stuck Inside the Range ( Let's Fade It!)
Gold is sideways with a bullish bias, telling me to look for buying opportunities down below the range lows tomorrow morning.
And with that in mind, I have four support levels I'm watching for a clear entry signal to buy as low as possible on Thursday.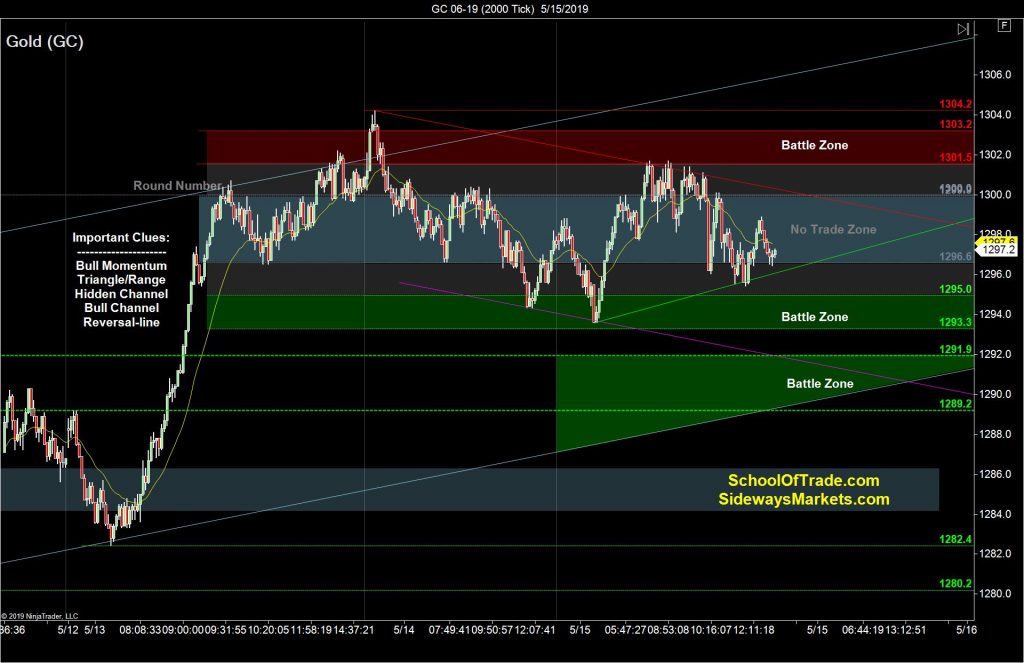 Euro is Bearish, But Watch It Snap Back!
Euro is bearish and trading below the low of a trading range, which is always a great place to buy, but not until we see a good sell set-up into the stops of the sellers.
Disclaimer: Join our Free Trading Course. Joseph James, SchoolOfTrade.com and United Business Servicing, Inc. are not registered investment or ...
more