Charts That Matter - Wednesday, Jan 30
While everyone is looking at gold in USD, have a quick look at this chart. Gold in World Currency is running like it stole something the last couple of weeks. That's the breaking of a 7-year-old resistance. (Laurenz)
(Click on image to enlarge)
"We are getting more worried about the downside risks given the declining appetite among consumers for buying cars and homes, in particular among high-income households:" Deutsche Bank's Torsten Slok, who created this chart:
(Click on image to enlarge)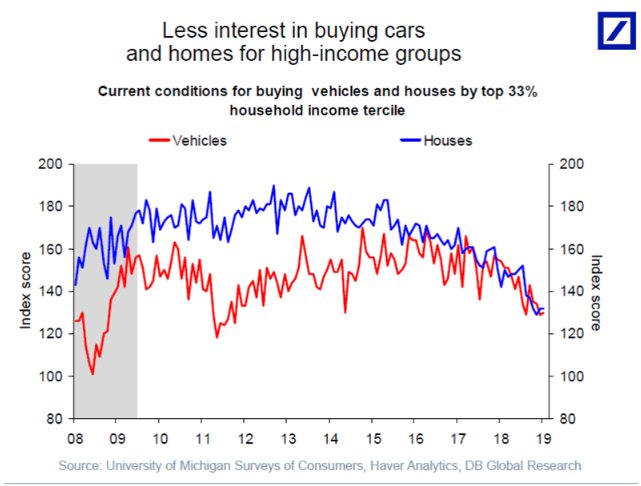 Global stocks drift ahead of Fed meeting. Expecting a dovish Fed, investors focus on the balance sheet. Apple outlook gives tech shares a lift. Yuan climbed to highest since July as US-China trade talks get underway in DC. Pound falls after UK parliament vote. Bonds steady w/ US 10y at 2.71%. Let's see if the FED changes its tune today and bow down to the market tantrums
(Click on image to enlarge)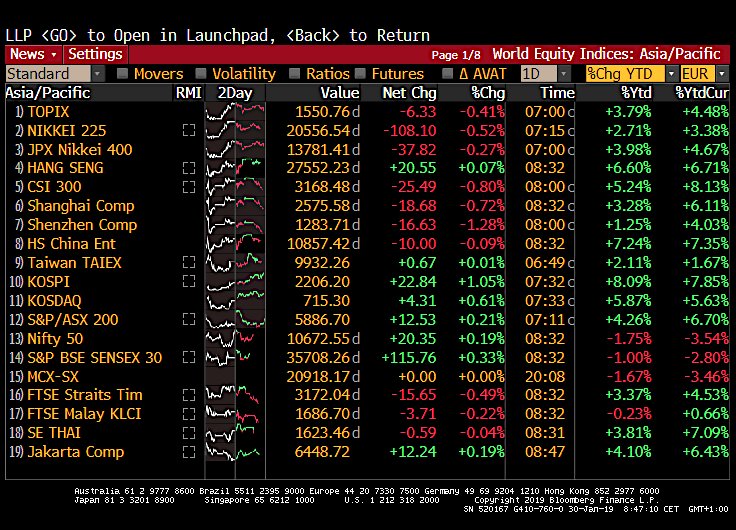 This month has been the most-active January for emerging-markets bond sales on record.
(Click on image to enlarge)