Charts That Matter - Tuesday, March 12
Futures traders are pricing in a 23% chance of a rate cut at the beginning of 2020, and basically no chance of another hike this year. (Bloomberg)
(Click on image to enlarge)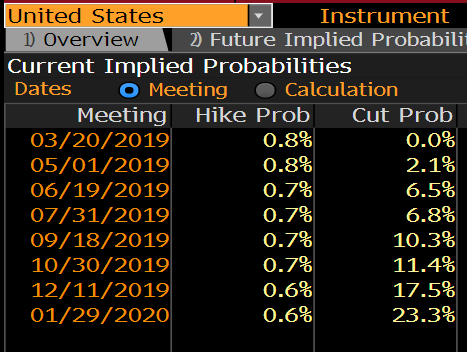 This chart highlights why the German govt is orchestrating a merger of Deutsche Bank and Commerzbank. Germany's 5y default probability trades in tandem w/ Deutsche Bank's default risk as Deutsche is too big to fail and so doom loop alive & kicking.
(Click on image to enlarge)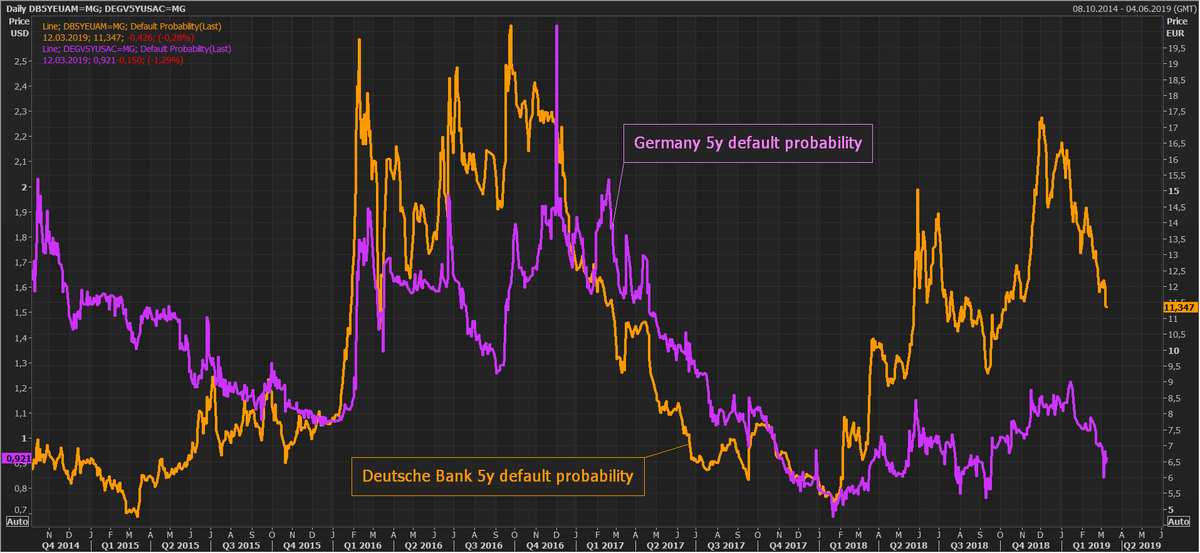 This is Inflation.
UNDERSTAND THE DIFFERENCE BETWEEN REAL AND NOMINAL
Are wages up 9x since 1964 or are they up 0.1x?
(Click on image to enlarge)
The US Budget deficit during the last 5 years!. Chinese stopped buying US debt in 2015, still, US 10 year has barely budged in all these years
(Click on image to enlarge)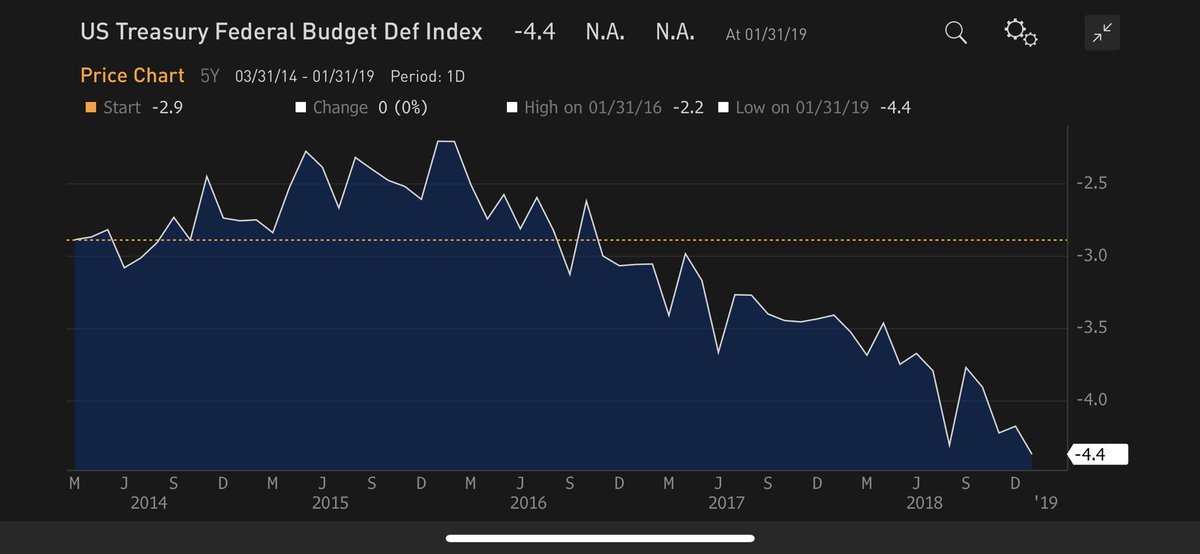 China PPI inflation has moved decisively toward deflation, and that could be a problem for emerging markets… (Callum Thomas)
(Click on image to enlarge)