Charts That Matter - Thursday, Jan. 10
Enodo's (my favorite china watcher) estimate put real growth at 0.9% in Q3, the weakest quarterly annualized rate since we started producing estimates in 2004 – even lower than the trough of 1.9% during the global financial crisis. Annual growth slowed to 3.7% by our reckoning, compared with 5% in the crisis.
Enodo estimate for Q3 growth is 0.9 percent qoq ar Preliminary Enodo quarterly annualized growth.
"Raising rates will lead to less borrowing…." right? but have a look at the accompanying chart what's happening here?
(Click on image to enlarge)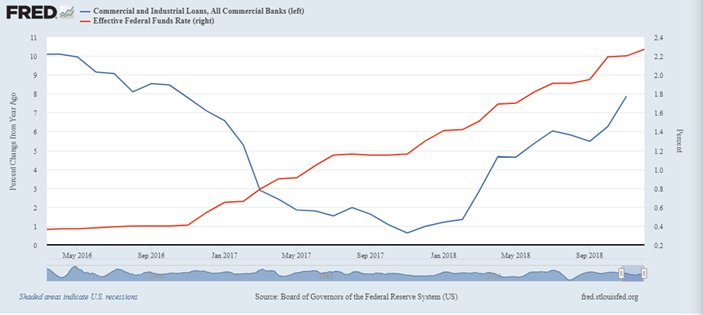 An example of how corporate borrowing costs are rising: Anheuser-Busch, which packed on $95 billion of debt after purchasing SABMiller in 2016, is now trying to refinance. Its bonds sold less than a year ago have fallen by about 15 cents on the dollar.
(Click on image to enlarge)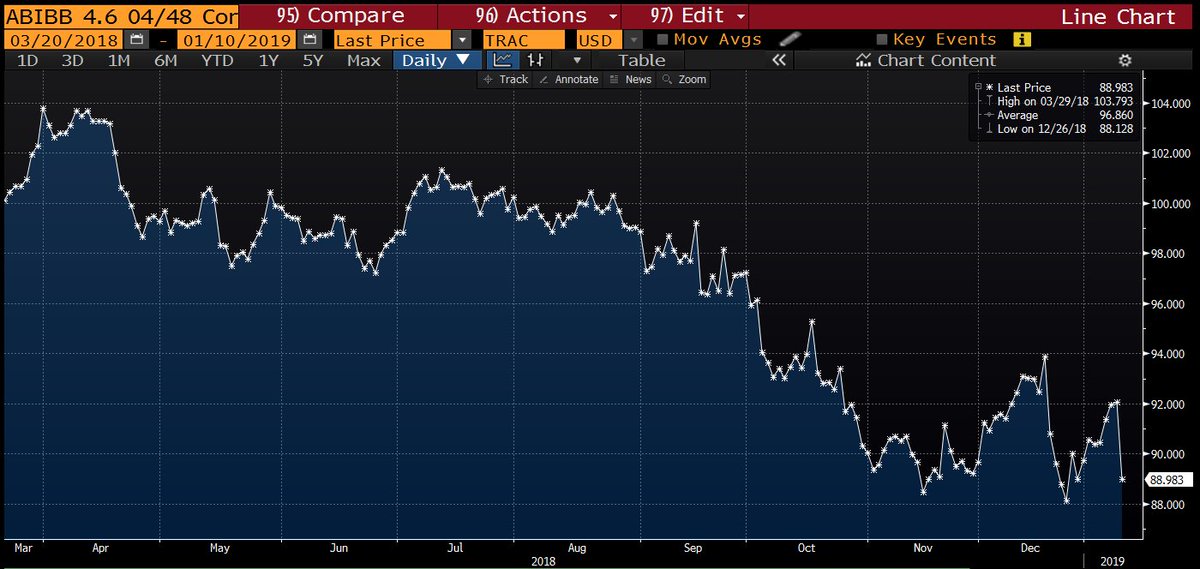 A significant plunge in 2019 S&P earnings expectations since last September @biancoresearch
(Click on image to enlarge)