Charts That Matter - Thursday, Feb. 28
China February factory activity shrinks to 3-year low, export orders worst in a decade. (Reuters)
(Click on image to enlarge)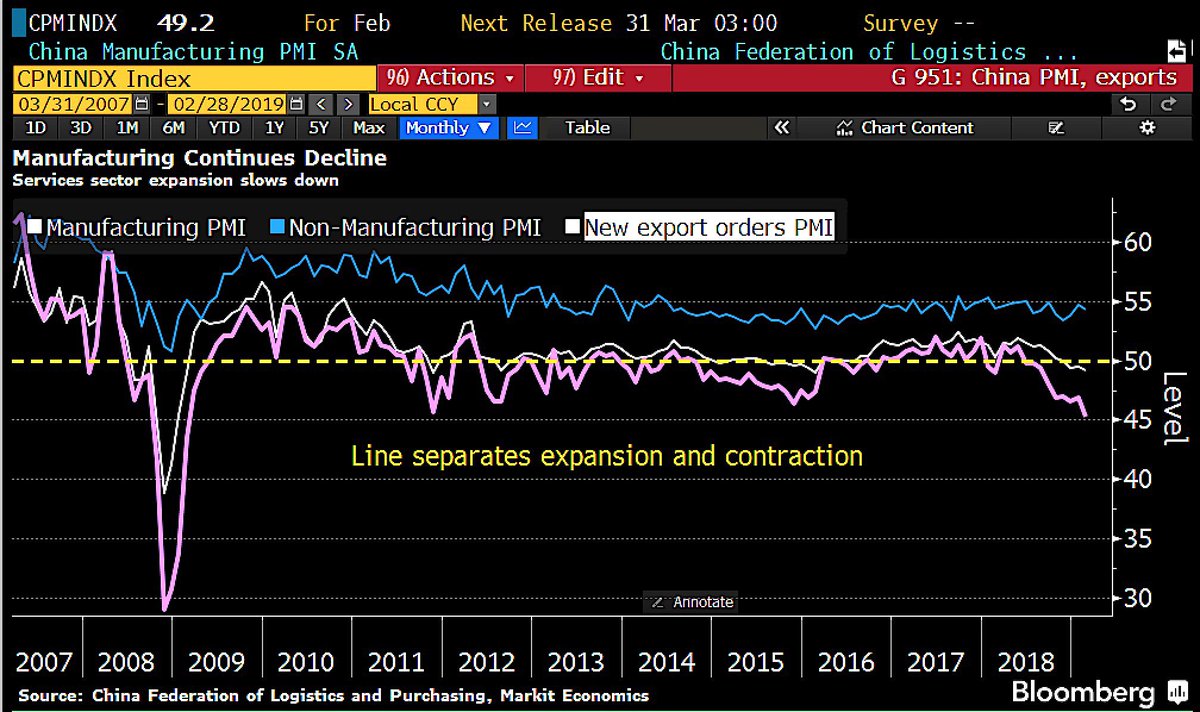 As Gold's relentless rally from early October approaches multiyear resistance, shorts hold ground. Short interest at a 17-month high.
(Click on image to enlarge)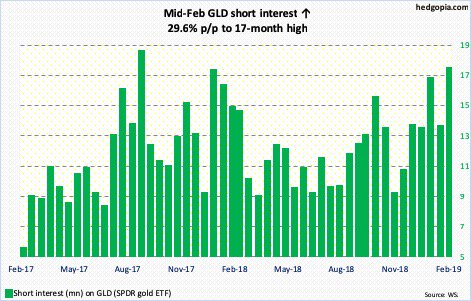 Fear has left the building: AAII bears have fallen from a December peak above 50% to just 20% this week, the lowest level since January 2018.
(Click on image to enlarge)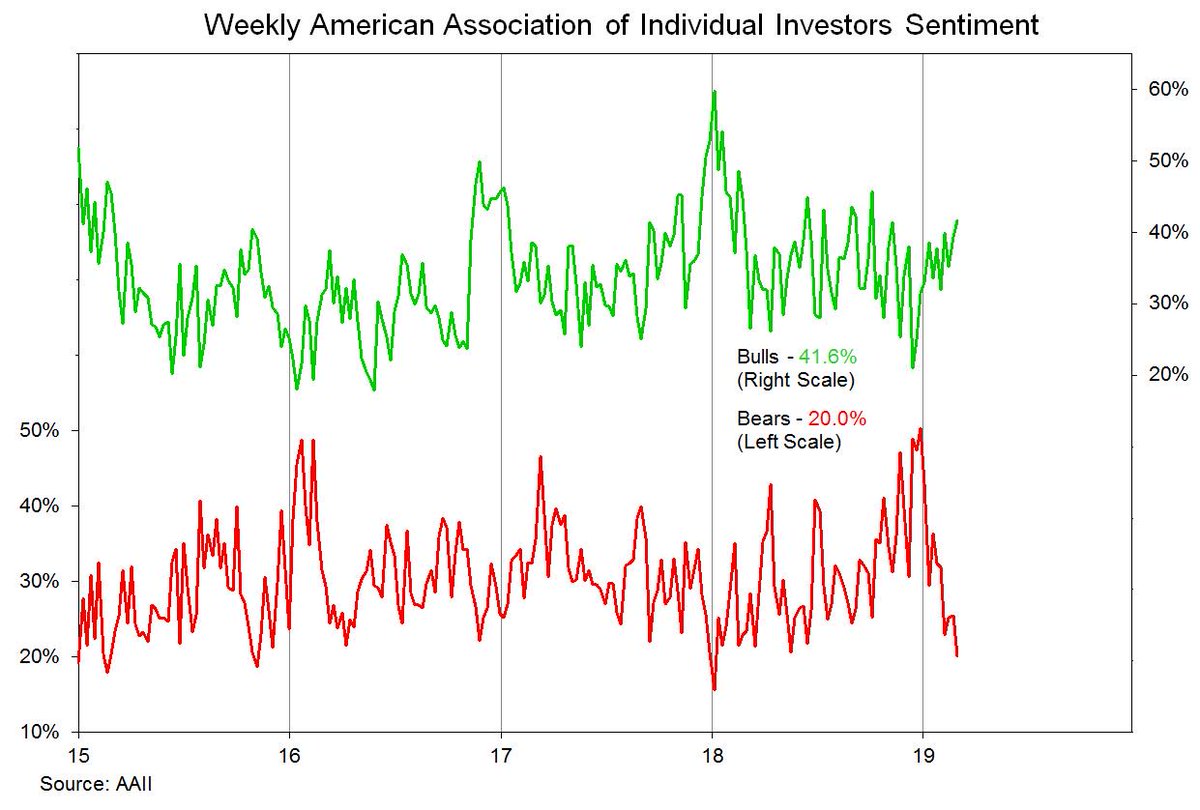 South Korea's stock market is tumbling as the Kim Jong Un-Trump summit is suddenly thrown into question. (Bloomberg)
(Click on image to enlarge)

China's export orders slump –
(Click on image to enlarge)