Cantor Fitzgerald's Caroline Corner: Cutting-Edge Devices And Diagnostics Deliver Drugs And Profits
TM editors' note: This article discusses a penny stock and/or microcap. Such stocks are easily manipulated; do your own careful due diligence.
Medical technology is not considered a huge-margin investment in the way that the biotech and drug industries are. However, some of today's medtech blurs the line, including hybrid companies developing stem cell and drug-device delivery systems that address complex disease indications ranging from blindness to spinal paralysis. Caroline Corner of Cantor Fitzgerald follows companies with technologies that can both address dire diseases and reap windfalls for investors. In this interview with The Life Sciences Report, Corner brings important names to investors' attention.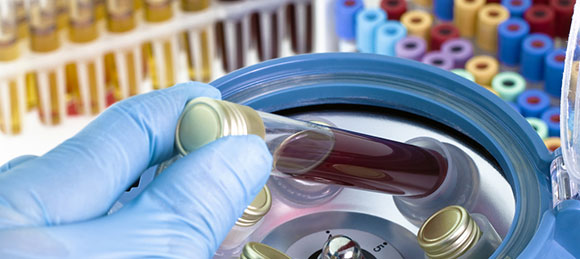 The Life Sciences Report: Caroline, broadly speaking you are a medtech analyst, but what specific areas do you cover?
Caroline Corner: I have a full track of names under my umbrella. My coverage includes ophthalmology; ear, nose and throat (ENT); cell therapies and other areas. Ophthalmology includes products that focus on delivery of different therapeutics. It sounds like a lot of spaces, but there is quite a bit of overlap. I cover a lot of technologies that have a device paired with some kind of drug or biologic.
TLSR: You returned to industry for a while, where you were you served as head of investor relations (IR) at a life sciences company, but you came back to equity research. Did that IR experience focus or inform your work today as an analyst?
CC: Certainly. I think a big eye opener for me was recognizing how challenging it can be to forecast from the other side of the table. As companies build out pipelines and launch products, they have to manage timelines, and there are a lot of moving parts. I think being head of investor relations at a company helped me understand what goes into that process. I've always known that company management teams don't know everything that's going to happen in the future, but getting a healthy respect for the different moving parts of a business and how they impact forecasting was very helpful.
TLSR: Given that you had been a sellside analyst previously, did you find yourself having sympathy for analysts who needed information about your company?
CC: Yes. But I think what's even more interesting is that, if you give sellside analysts too many metrics, they're going to require those metrics down the road as well. So you have to be very thoughtful about what metrics you want to be held to going forward.
I talk to both public and private companies in my seat now, trying to get to know the various sectors I cover in more depth. I've actually advised companies—especially companies that might be in the early stages of a launch—to be conservative and thoughtful in what metrics they communicate to the Street.
TLSR: Let's speak to some specifics along the line of paired device and therapeutic. Is there a company in this space that you like?
CC: Alimera Sciences (ALIM:NASDAQ) has an implant that elutes a steroid for the treatment of diabetic macular edema (DME). The company is in early stages of its launch now. Along those same lines, Intersect ENT Inc. (XENT:NASDAQ) has a stent for the sinuses. It's bioresorbable and elutes a corticosteroid over a period of time. Both of these companies are focused on delivery of steroids—on putting the drugs in the right place in the right concentration to avoid side effects while getting the optimal therapeutic value. Intersect's product also supports the sinus walls, so that's an added benefit. These two companies fit firmly into the device side, yet also deliver a drug. We have Alimera Buy-rated with a $10/share price target, and we have Intersect Buy-rated with a $35/share price target.
TLSR: Please provide a bit of detail about Alimera.
CC: Alimera recently started the launch of Iluvien (fluocinolone acetonide intravitreal implant) in U.S. markets. It is approved to treat DME, a condition that causes blindness in diabetics. DME has historically been treated with anti-vascular endothelial growth factor (anti-VEGF) products such as the monoclonal antibody Lucentis (ranibizumab; Genentech/ Roche Holding AG [RHHBY:OTCQX]) or the fusion protein Eylea (aflibercept); Regeneron Pharmaceuticals Inc. [REGN:NASDAQ]). The problem with the anti-VEGF agents in DME is that they generally stop working in about half of the patients. DME is unlike age-related macular degeneration (AMD), where we've seen blockbuster progress with anti-VEGFs. DME is a very complicated disease process, much like diabetes itself, and just using anti-VEGF is not enough.
TLSR: Getting this product through the regulatory process has been difficult. Why?
CC: Steroids are effective in DME. The issue for Alimera has been that systemic steroids, or steroids injected directly into the eye, have the side effect of increasing intraocular pressure in some cases, which can, in turn, cause glaucoma and damage to the optic nerve. Alimera has had to prove that the delivery of fluocinolone can be done in such a way that intraocular pressure increases can be managed. It's a controlled release and also delivered in a very small dose. Because it's going right where it's needed, you can use a lot less of it. It's targeted that way.
Now, if you talk to physicians, they will say that people with advanced DME are going blind anyway, and a slight increase of intraocular pressure is not that big of a deal. However, the FDA required lots of safety data. Ultimately, Alimera was able to prove Iluvien's safety and effectiveness in clinical trials, with very low rates of increases in intraocular pressure.
In addition, Allergan Inc.'s (AGN:NYSE) Ozurdex (dexamethasone intravitreal implant) is on the market now, which is a shorter-term steroid. That has provided a way for physicians to screen who is going to have an increase in intraocular pressure. The label in the U.S. for Iluvien is for the treatment of DME in patients who are not expected to have an increase in intraocular pressure. A way to test is by first using Ozurdex, which only lasts about three months. Generally, a physician will put a patient on a course of Ozurdex, and with a good outcome, they can then use the Iluvien implant, which lasts for three years.
TLSR: This is a second-line therapy after Lucentis or Eylea, right?
CC: That's currently how it is marketed. My Iluvien model is based on people who are now failing or having inadequate response to the anti-VEGF therapies.
TLSR: You mentioned Intersect ENT, another drug-device company. Would you go ahead and address that, please?
Disclosure:
1) Dr. George S. Mack conducted this interview for Streetwise Reports LLC, publisher ofThe Gold Report, The Energy ...
more